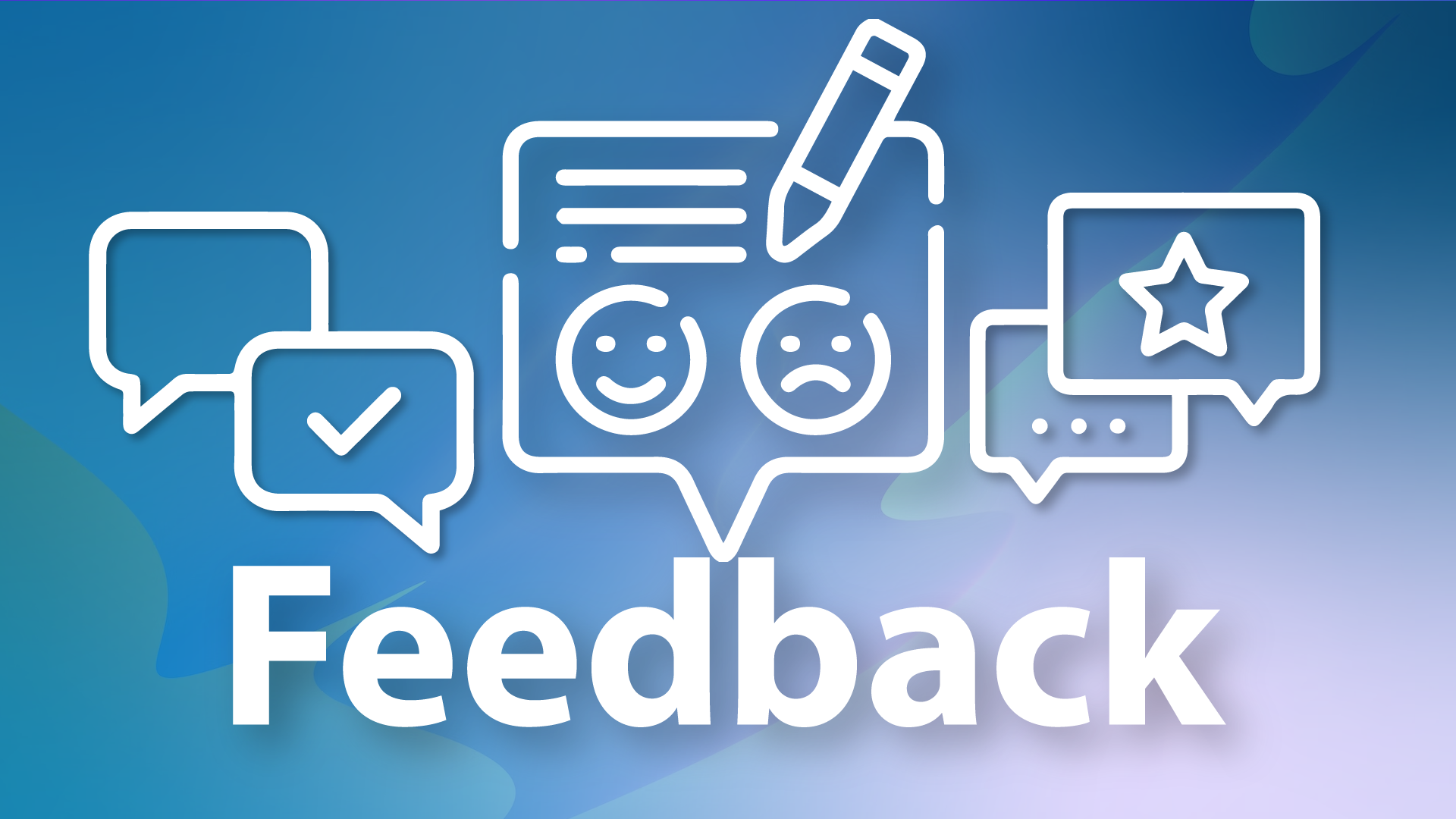 This is ARIN and We're Listening!
If you have attended any in-person or virtual ARIN event you undoubtedly received at least one reminder of all the ways you can connect with our team to tell us how we can serve you better. The reason we place so much emphasis on learning about your experience is that we can't function properly as a registry without your input. That's why we offer so many ways to get in touch with us and why we pride ourselves on turning your feedback into action.
Hearing from our community helps us to:
Identify opportunities for service improvement.
Be informed of issues that require immediate attention.
Determine project priority for future improvements.
Monitor our quality of service.
Alert management about customer service concerns.
All that's to say: your feedback makes an impact! We are continually updating procedures, making changes to documentation, and improving our applications in response to input from our customers and community. And it doesn't always have to be bad news — feedback about our staff and services is one of the best motivators! It helps us learn what you like (and don't like) about ARIN customer service.
So how can you share your feedback with ARIN? Let's take a tour of the options …
Telephone Calls
Our Registration Services Help Desk is available via telephone for 12 hours each business day and allows you to speak directly to an ARIN staff member. Call the Help Desk at +1.703.227.0660 to have questions answered about any ARIN services, including the status of your open tickets with us. We often receive direct and useful feedback on these calls that leads to future service improvements. You don't have to have a ticket open to call us; we are happy to talk to you with or without one.
Live Chat
Don't want to call the Help Desk? Don't worry. Between 10:00 AM and 4:00 PM ET, Monday through Friday, you can live chat with a member of the Registration Services Team when you are logged into your ARIN Online account. Access this chat option by selecting the "Chat now" button in the lower right corner of the ARIN Online display.
"Ask ARIN" Tickets
If you would like to ask a general question or provide feedback, you can always submit an "Ask ARIN" ticket while logged into your ARIN Online account. Although this channel is more suitable for asking questions about our various registry processes, we look closely within these tickets for feedback to enter in our internal feedback tracking systems.
Feedback Button
The 'Feedback' button on the main menu of our website allows you to provide instant feedback from anywhere on the site. This is the best way to provide feedback if you notice something not working properly on the website, or if you'd like to suggest a better way to present a particular feature you are using. These reports are sent directly to a team of leaders in the organization who frequently take immediate action in response to these reports.
ARIN Consultation and Suggestion Process (ACSP)
The ACSP is available to anyone who would like to submit a formal suggestion to ARIN about the services we provide. This is the best place to make a publicly documented request for new services or service improvements. These suggestions are documented on our website, and, in many cases, end up reviewed as a consultation on the public mailing list. If you author a suggestion through this process, you are given the option to have it attributed to you or to remain anonymous.
Surveys
There are three main types of surveys you will encounter regularly in your interaction with ARIN:
Transaction Surveys
When you request Internet number resources, we provide you with a link to a short survey that allows you to give us direct and immediate feedback about your user experience during the request process.
Customer Satisfaction Surveys
We conduct larger scale customer satisfaction surveys every three years to give us a moment-in-time snapshot of what you think about our performance as a registry and the services we provide. You can expect the next one to open in 2023.
Topic-driven Surveys
From time to time, we solicit community input using surveys on specific topics ranging from questions for our candidates in ARIN Elections to helping prioritize suggestions for inclusion in our development work plan.
But wait, there's more.
Don't forget that we also always have our ears on wherever we interact with you! We receive organic feedback directly from in-person meetings and conferences, including Public Policy and Members Meetings, ARIN on the Road events, NANOG, and more. And we are always monitoring our mailing lists and social media channels — Twitter, Facebook, and LinkedIn — for insights we can translate into action that will make ARIN work better for you.
Our community is the reason ARIN exists, and we appreciate you! Your feedback is critical to our operations and decision-making processes, and we are committed to reviewing all input so we can fully understand and meet your service needs.
So, let us know if you have something to say! We always welcome your feedback.
Recent blogs categorized under: Tips
---
GET THE LATEST!
Sign up to receive the latest news about ARIN and the most pressing issues facing the Internet community.
SIGN ME UP →
---
Blog Categories
Grant Program
•
Public Policy
•
IPv4
•
Updates
•
Security
•
RPKI
•
IPv6
•
Data Accuracy
•
Elections
•
ARIN Bits
•
Business Case for IPv6
•
Fellowship Program
•
Caribbean
•
Internet Governance
•
Tips
•
Customer Feedback
•
Outreach
•
Training
•
IRR