Find Speakers
Book an ARIN Speaker at Your Next Event
Looking for an expert to speak about Internet number resources? ARIN research and commentary is regularly referred to in governmental, civil society, and commercial reports, as well as the global IT media. Please contact media@arin.net to request a speaker. Supply us with the date, venue, and a brief description of your needs.
Scan our list of speakers on this page, or use the table of contents to quickly jump to the speaker you want to learn more about.
John Curran, President and CEO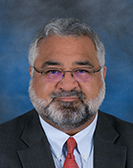 John Curran is the President and CEO of the American Registry for Internet Numbers (ARIN), responsible for leading the organization in its mission of supporting the operation of the Internet through the management of Internet number resources throughout its service region which includes the United States, Canada, and parts of the Caribbean. John is a recognized expert on Internet and telecommunications matters and has been the Chief Technology Officer of three successful Internet companies.
John's industry experience includes serving as CTO and COO for ServerVault, which provides highly secure, fully managed infrastructure solutions for sensitive federal government and commercial applications. Prior to this, he was CTO for XO Communications, and was integral in leading the organization's technical initiatives, network architecture, and design of leading-edge capabilities built into the company's nationwide network. John also served as CTO for BBN/GTE Internetworking, where he was responsible for the organization's strategic technology direction. He led BBN's technical evolution from one of the earliest Internet Service Providers through its growth and eventual acquisition by GTE.
He has also been an active participant in the Internet Engineering Task Force (IETF), having both co-chaired the IETF Operations and Network Management Area and served as a member of the IPng (IPv6) Directorate.
Richard Jimmerson, Chief Operating Officer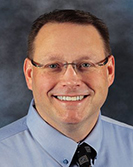 Richard has been actively involved in Internet resource governance and education since the 1990s. As Chief Operating Officer at the American Registry for Internet Numbers (ARIN), his primary focus is to ensure all registry services and systems meet the needs of ARIN customers.
Richard began his work with the Internet in the 1980s as a U.S. Marine through his participation in projects that converted military systems to use TCP/IP. Since that time, he has built community engagement programs and services for both ARIN and the Internet Society with recent focus on the importance of industry-wide IPv6 deployment. He has communicated with thousands of companies about their adoption of new technologies and is a strong advocate of open Internet standards.
John Sweeting, Chief Customer Officer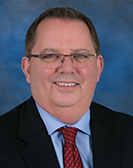 John Sweeting is the Chief Customer Officer of the American Registry for Internet Numbers (ARIN), responsible for the overall development, direction and operation of the department. Prior to joining ARIN staff, he served 12 years on the ARIN Advisory Council, 6 of which he was the Chair, and 1 year on the Address Supporting Organization's Address Council (ASO AC). John served on the Consolidated RIR IANA Stewardship Proposal (CRISP) team which was convened in December 2014 to guide development of the Number Community response to the IANA Stewardship Transition Coordination Group's RFP.
John's experience in the Internet industry includes building and managing large global networks with international carriers such as MCI, Cable & Wireless, Teleglobe and Tata. Most recently John served as the Senior Director of Architecture & Engineering for Time Warner Cable, responsible for the selection and testing of all network infrastructure from the core backbone to the service delivery platforms.
John also served 24 years in the United States Army and retired as a Chief Warrant Officer in the Signal Corps.
Mark Kosters, Chief Technology Officer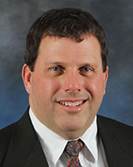 Mark Kosters is the Chief Technology Officer of the American Registry for Internet Numbers (ARIN), responsible for all engineering initiatives within the organization, leading both development and operations. Mark has over thirty-one years of experience as an applications developer, networking engineer, technical manager and executive. For eighteen years previous to his employment at ARIN, he has been an engineer at Life Cycle Engineering, senior engineer at Data Defense Network (DDN) NIC, chief engineer and Principal Investigator under the NSF-sponsored Internet NIC (InterNIC), and Vice President of Research at VeriSign. Over his career, Mark has been involved in application design and implementation of core internet client/server tools, router administration, UNIX system administration, database administration, and network security. He has represented both network information centers in various technical forums such as the IETF, RIPE, APNIC, CaribNOG and NANOG. Additionally, he has co-invented four patents as well as co-authored many IETF RFCs running from directory services to IP Address Practices to improvements to DNSSEC.
Einar Bohlin, Vice President, Government Affairs Department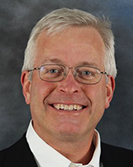 Einar Bohlin is the Vice President, Government Affairs, at the American Registry for Internet Numbers (ARIN). He oversees and maintains relationships with governments and key intergovernmental organizations for ARIN, working closely with the ARIN management team to accomplish the external mission, goals, and strategic plan of the company. He also participates in the discussions at organizations such as CITEL and the ITU to expand awareness of number resource issues and ARIN policies. Prior to ARIN he worked as a Number Analyst at UUNET and an IP Analyst at InterNIC/Network Solutions where he handled IP number, ASN, and in-addr requests.
Leslie Nobile, Senior Director, Trust and Public Safety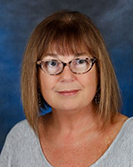 Leslie Nobile has dedicated most of her professional career to helping the Internet grow and expand. She currently serves as ARIN's Senior Director, Trust and Public Safety where she leads ARIN's global engagement program with criminal and civil law enforcement, public safety communities, and related governmental and non-governmental organizations. Her role supports ARIN's mission of helping to ensure that the Internet remains open, stable, and secure.
Leslie's work encompasses trust-based collaboration with global law enforcement and industry partners, capacity building and training, and providing subject matter expertise in a variety of areas related to ARIN and the Regional Registry System, the Internet eco-system, network fraud and abuse and public policy. Her current portfolio includes national and international law enforcement agencies as well as various global trust groups and industry partners such as the Messaging, Malware and Mobile Anti-Abuse Working Group (M3AAWG) and the National Cyber Forensics and Training Alliance (NCFTA).
Leslie has over 30 years of technical and operations management experience in the Internet industry. She began her career supporting the expansion of the Defense Data Network (DDN) before transitioning into the Domain Name and Internet Protocol Number registry worlds. She has been a contributing author to RFCs, Internet Society (ISOC) articles, and other industry publications, and has been actively involved in the global coordination of Internet addressing policy. She currently serves as the Co-Chair of M3AAWG's Names and Numbers Committee and is a member of the Public Safety Coordination Group (PSCG), a joint RIR coordination group.
Leslie holds a Bachelor of Arts degree from the American University in Washington, D.C. and has completed continuing education credits in various technical and management programs.
Bevil Wooding, Director of Caribbean Affairs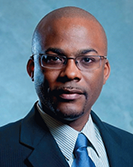 Bevil is the Director of Caribbean Affairs with ARIN. He works closely with ARIN's community in the Caribbean and is responsible for strengthening and managing ARIN's relationship with the region's technical community, regulators and governments. He also raises awareness of ARIN's mission and objectives and supports delivery of ARIN services to its members in the Caribbean. He serves in an advisory capacity to several Caribbean governments and regional institutions, including the Organization of Eastern Caribbean States (OECS), Caribbean Telecommunications Union (CTU) and Caribbean Court of Justice (CCJ) on technology, education, cybersecurity and the digital economy.
Bevil is the executive chair of the Caribbean Network Operators Group (CaribNOG) and co-chair of the Caribbean Peering and Interconnection Forum (CarPIF), both volunteer communities dedicated to computer network security and management best practices. He is also the co-architect of the Caribbean Telecommunication Union's pioneering Caribbean ICT Roadshow and served as Programme Coordinator for the initiative from its inception in 2009.
In 2010, Bevil was designated by the Internet Corporation for Assigned Names and Numbers (ICANN) as a Trusted Community Representative and designated as one of seven Recovery Key Share Holders. In 2013, LACNIC conferred him its 2013 Lifetime Achievement Award in recognition of his role in establishing Internet exchange points and for his contribution to education and capacity building in Internet adoption in Latin America and the Caribbean.
Hollis Kara, Director of Communications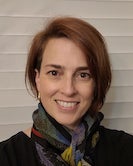 Hollis Kara is ARIN's Director of Communications and is responsible for communications and outreach to ARIN's customers/members and the Internet community at large. She is an experienced cross-functional collaborator who works closely with executives, technical teams and other stakeholder groups to develop strategies and communications to meet organizational objectives. Under the guidance of the Chief Customer Officer, Hollis's team develops and delivers training, outreach programs, meetings and product documentation in keeping with the goals set by ARIN's Strategic Plan. Hollis has been part of ARIN in a variety of Communications roles for over thirteen years. She holds a Master of Science in Integrated Marketing Communications (MSIMC) from West Virginia University, as well as a Graduate Certificate in Strategic Communication from Purdue University.
Brad Gorman, Senior Product Owner, Routing Security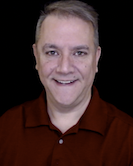 Brad Gorman is the Sr Product Owner, Routing Security at ARIN and is the community resource for RPKI, IRR and other similar topics that impact routing security within the ARIN region, and the greater internet ecosystem.
He has worked in the Internet community since the mid-1990's, as a network engineer at service providers like America Online, Time Warner Cable and Charter Communications. He also spent three years as the peering coordinator for Verisign. Brad represents ARIN at the other RIRs in the RPKI community, at the IETF, and industry conferences and meetings.
Jon Worley, Senior Technology Architect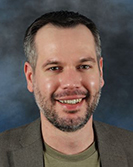 Jon Worley is the Senior Technology Architect for ARIN and has been a member of the Registration Services team since 2004. He has experience with all ARIN policies and procedures for requesting, managing, and transferring IP addresses and AS numbers, including technical services such as ARIN's RESTful API. Jon has spoken about these topics as well as IPv4 depletion and IPv6 adoption at many ARIN events.