Announcements
Governance
Mon, 24 Apr 2023
Governance
Wed, 24 May 2023
Elections
Wed, 24 May 2023
Service Update
Sat, 13 May 2023
Training/Education
Thu, 11 May 2023
Governance
Wed, 10 May 2023
Events
Education. Policy. Discussion. ARIN Meetings and Events are an important part of our open, transparent, bottom-up processes.
Upcoming ARIN Events
Event
Location
Date
ARIN 52
San Diego, CA
19–20 October 2023
ARIN 53
Bridgetown, Barbados
14–17 April 2024
ARIN 54
Toronto, ON
24–25 October 2024
ARIN 55
Charlotte, NC
27–30 April 2025
» View all
---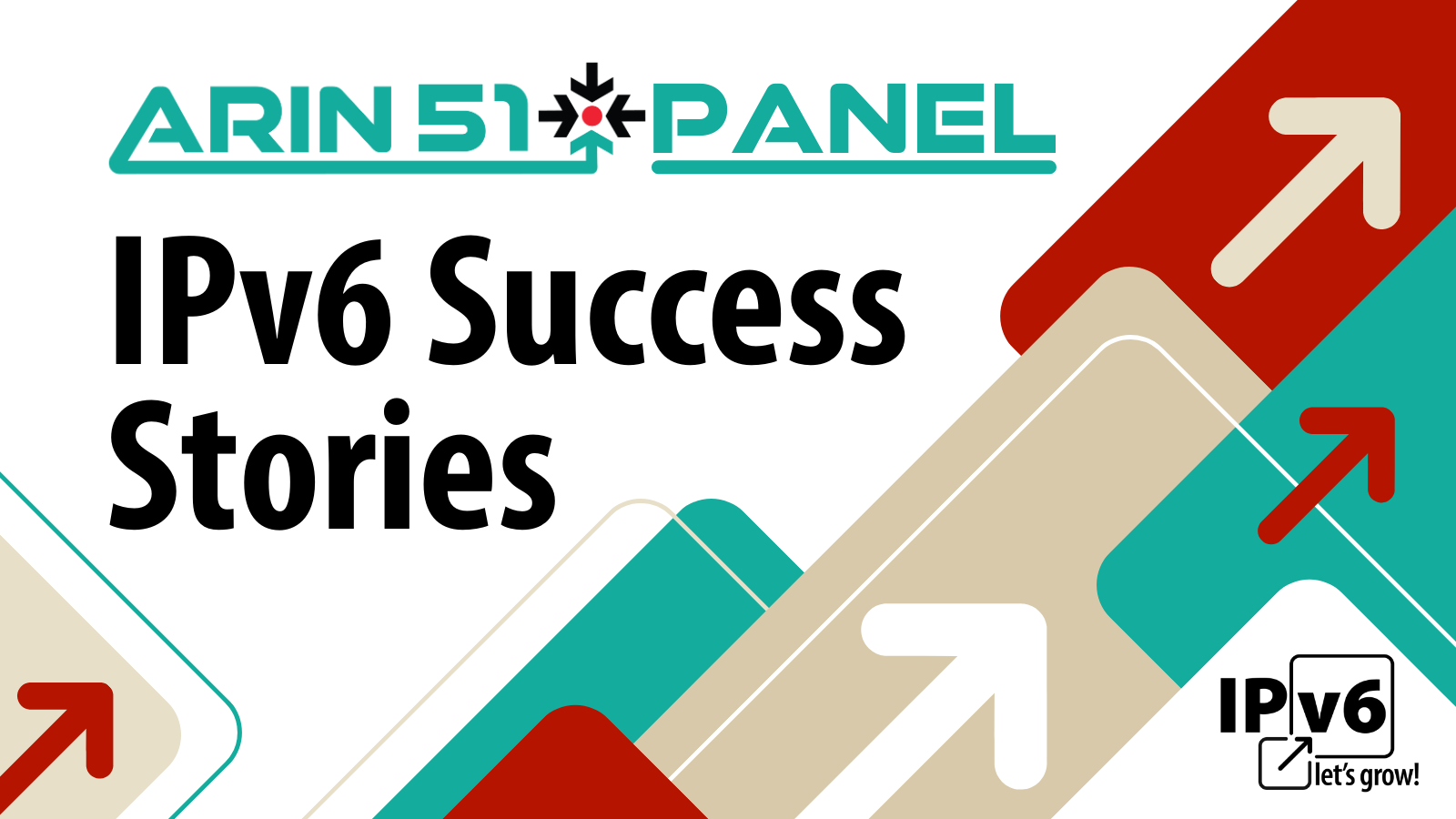 IPv6 Success Stories Shared in ARIN 51 Panel
Read a summary of the informative presentations and discussion that took place during the IPv6 panel we hosted at ARIN 51 last month — including the case studies, lessons learned, and more shared by our five panelists with deployment experience.