Announcements
Elections
Tue, 19 Oct 2021
Meetings/Events
Tue, 19 Oct 2021
Meetings/Events
Thu, 07 Oct 2021
Elections
Wed, 06 Oct 2021
Meetings/Events
Mon, 27 Sep 2021
Events
Education. Policy. Discussion. ARIN Meetings and Events are an important part of our open, transparent, bottom-up processes.
---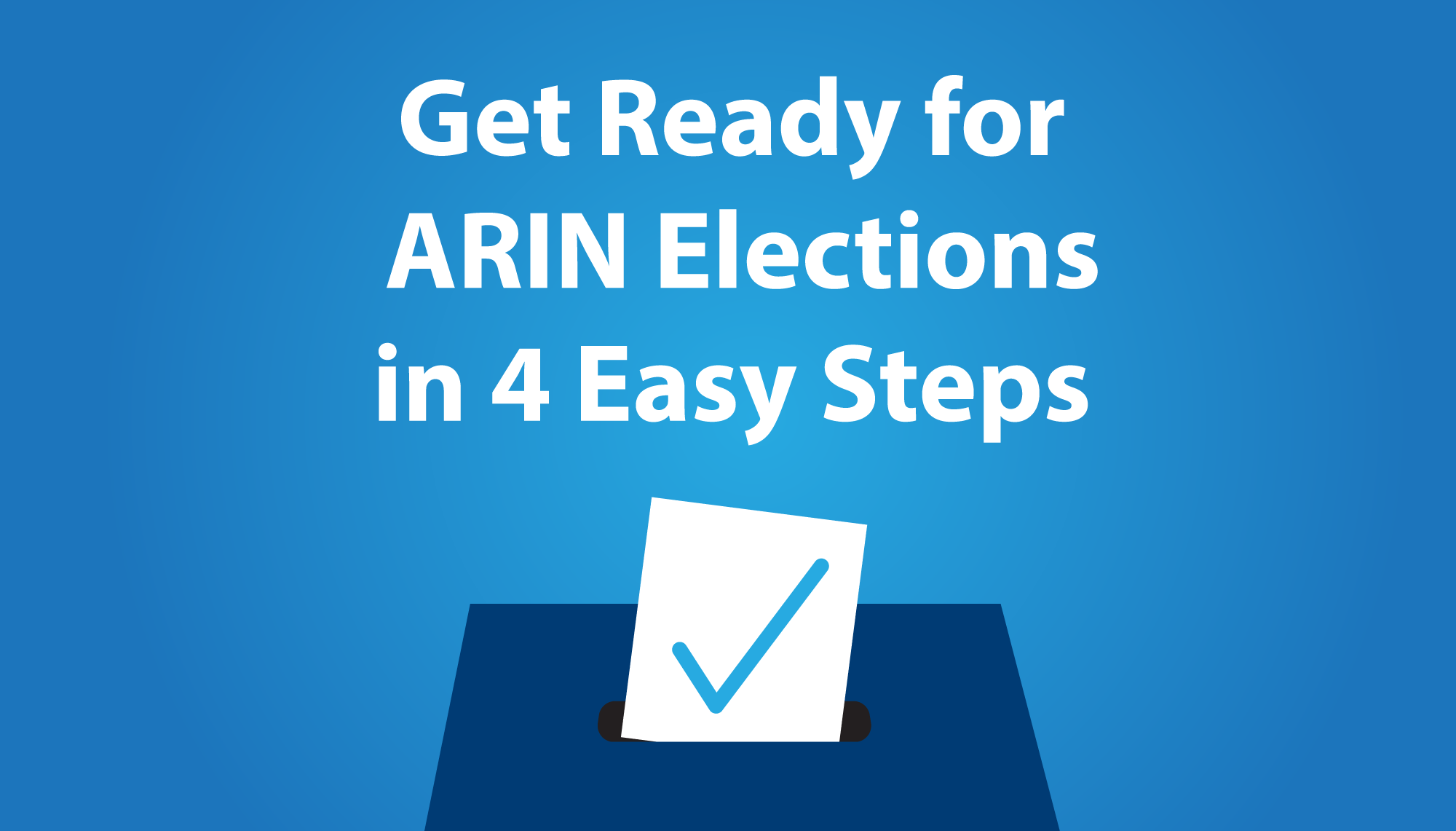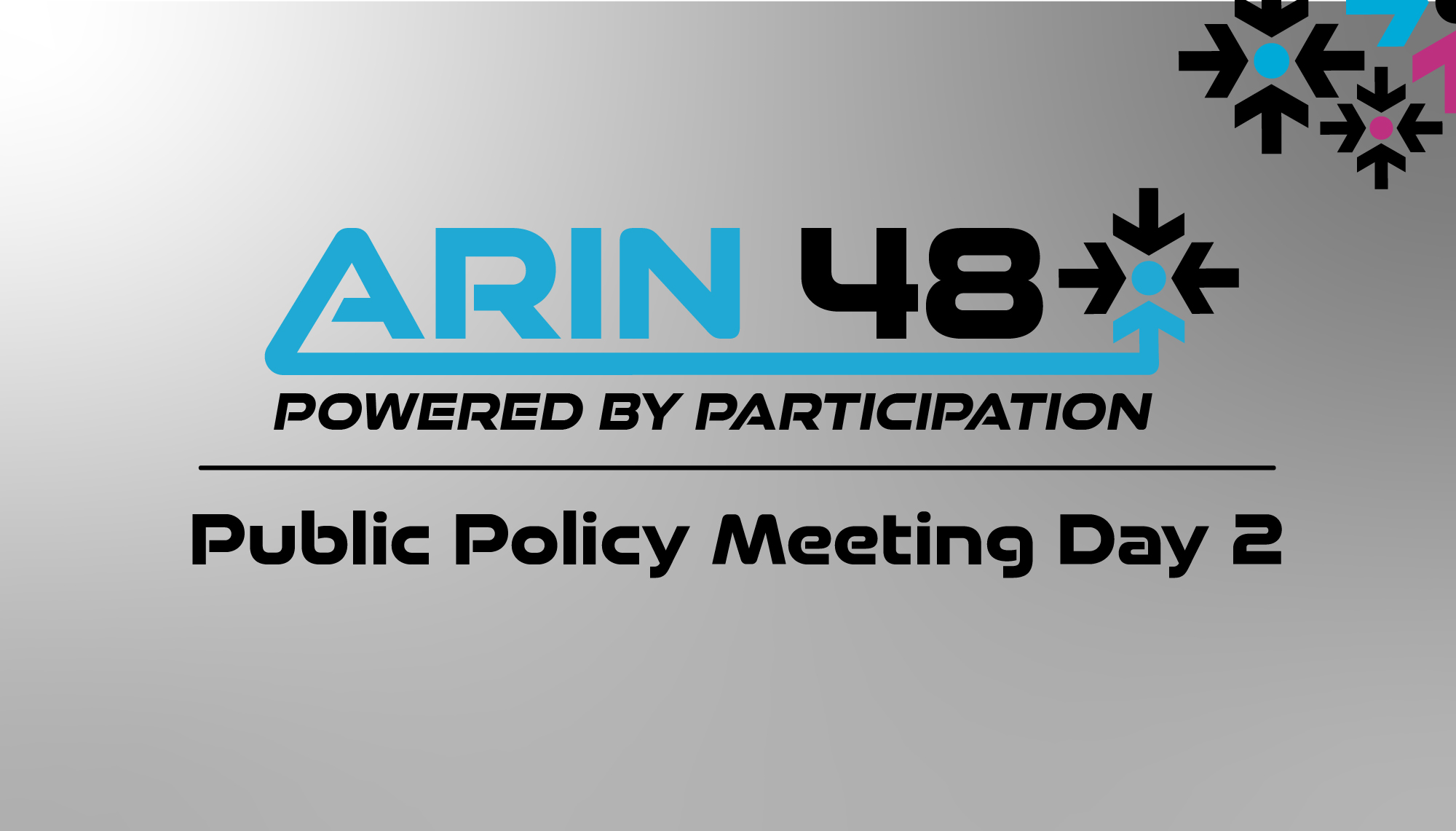 ARIN 48 Day 2 Daily Recap
We had a blast on the second day of ARIN 48, which was filled with presentations and discussions galore.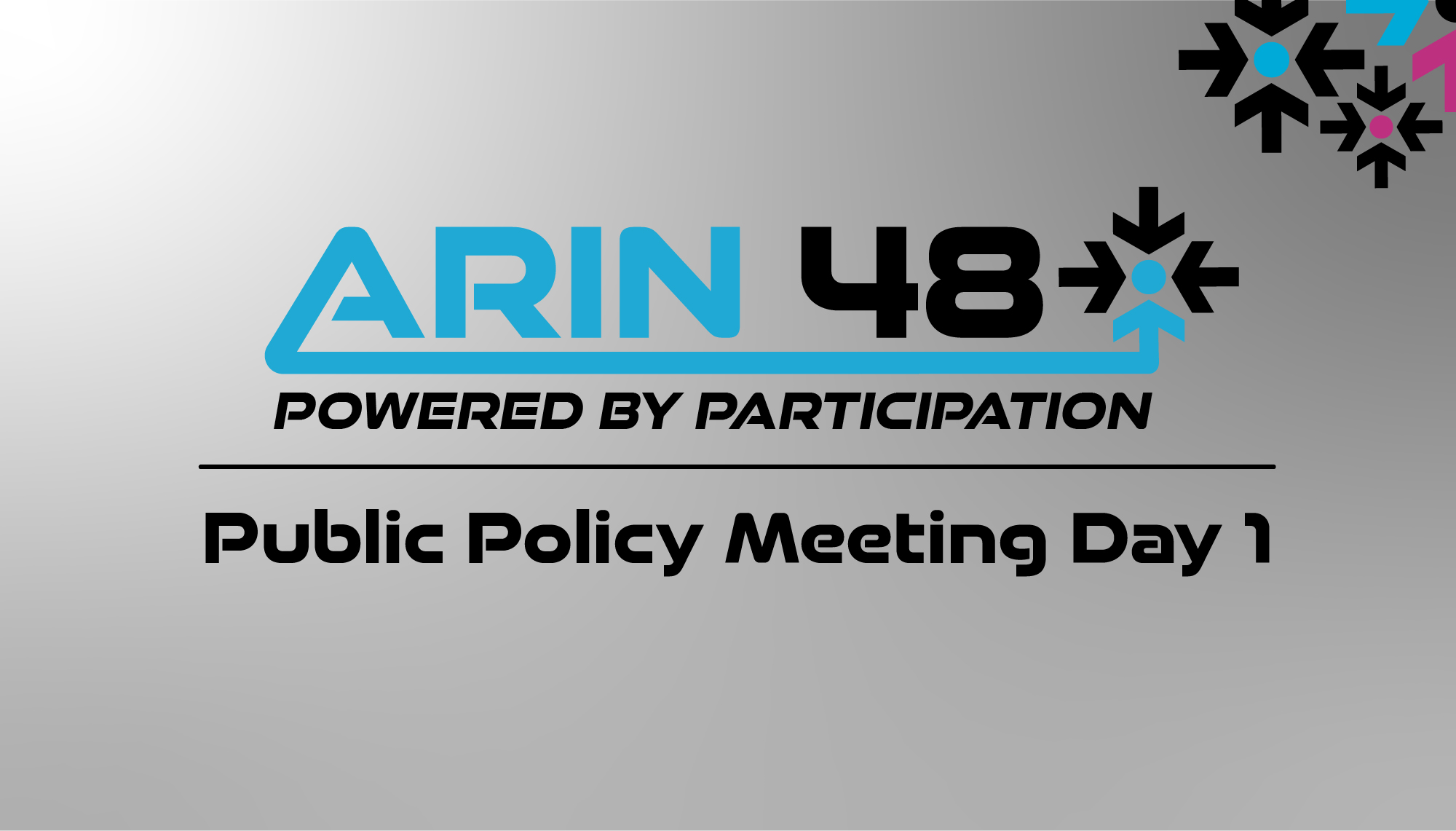 ARIN 48 Day 1 Daily Recap
The day we've all been waiting for is finally here: the start of ARIN 48. We were thrilled to open the doors to the meeting and thank everyone who was able to join us virtually.