Announcements
Governance
Mon, 24 Apr 2023
Governance
Wed, 24 May 2023
Elections
Wed, 24 May 2023
Service Update
Sat, 13 May 2023
Training/Education
Thu, 11 May 2023
Events
Education. Policy. Discussion. ARIN Meetings and Events are an important part of our open, transparent, bottom-up processes.
---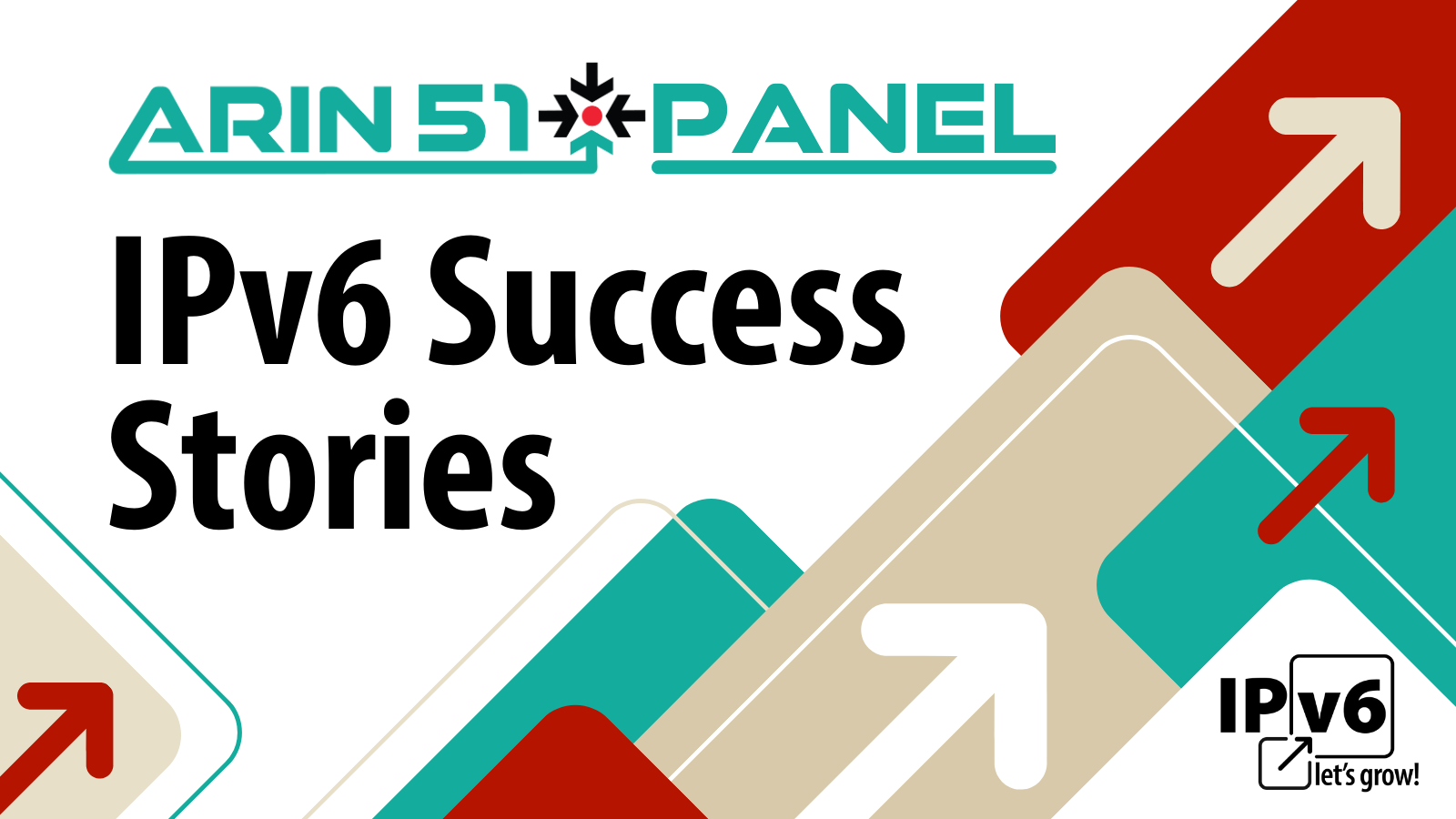 IPv6 Success Stories Shared in ARIN 51 Panel
Read a summary of the informative presentations and discussion that took place during the IPv6 panel we hosted at ARIN 51 last month — including the case studies, lessons learned, and more shared by our five panelists with deployment experience.