Announcements
Elections
Tue, 06 Sep 2022
Elections
Tue, 06 Sep 2022
Internet Number Resources
Mon, 03 Oct 2022
Service Update
Thu, 29 Sep 2022
Elections
Thu, 29 Sep 2022
Governance
Wed, 21 Sep 2022
Events
Education. Policy. Discussion. ARIN Meetings and Events are an important part of our open, transparent, bottom-up processes.
Upcoming ARIN Events
Event
Location
Date
ARIN 50
Hollywood, CA
20–21 October 2022
ARIN On The Road: Wichita
Wichita, KS
9 November 2022
ARIN 51
Tampa, FL
16–19 April 2023
ARIN 52
San Diego, CA
19–20 October 2023
» View all
---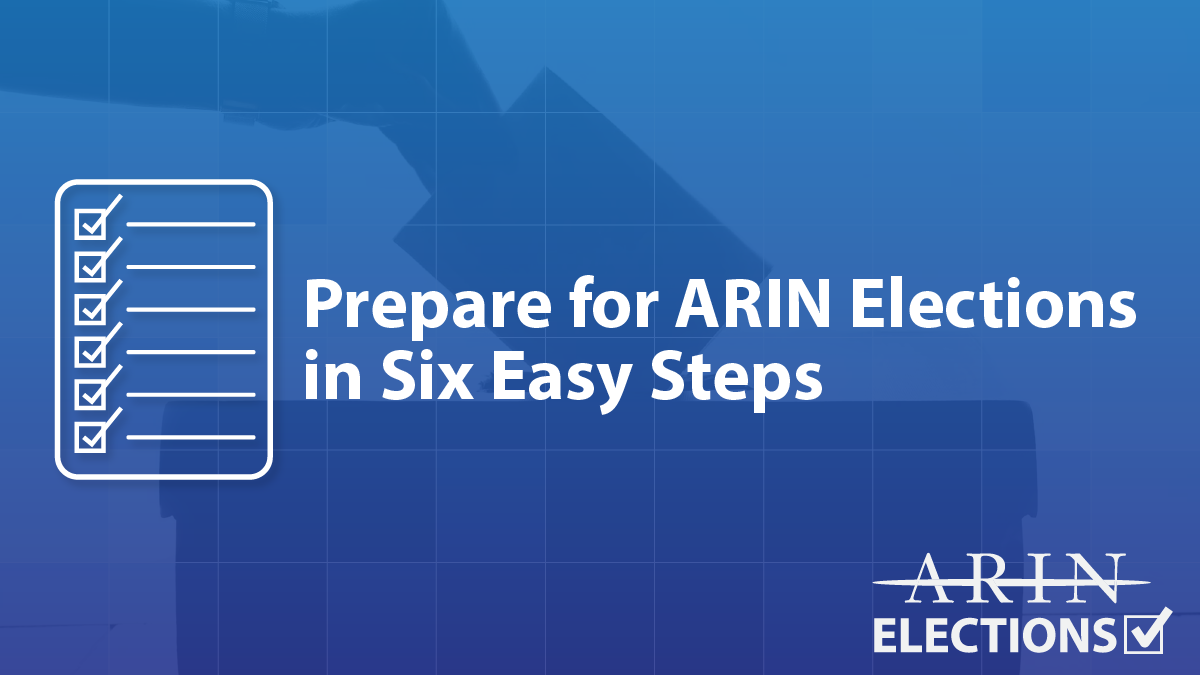 Prepare for ARIN Elections in Six Easy Steps
With the 2022 ARIN Elections fast approaching, we break down the process and participation opportunities into six simple steps to help you prepare to cast your vote this October.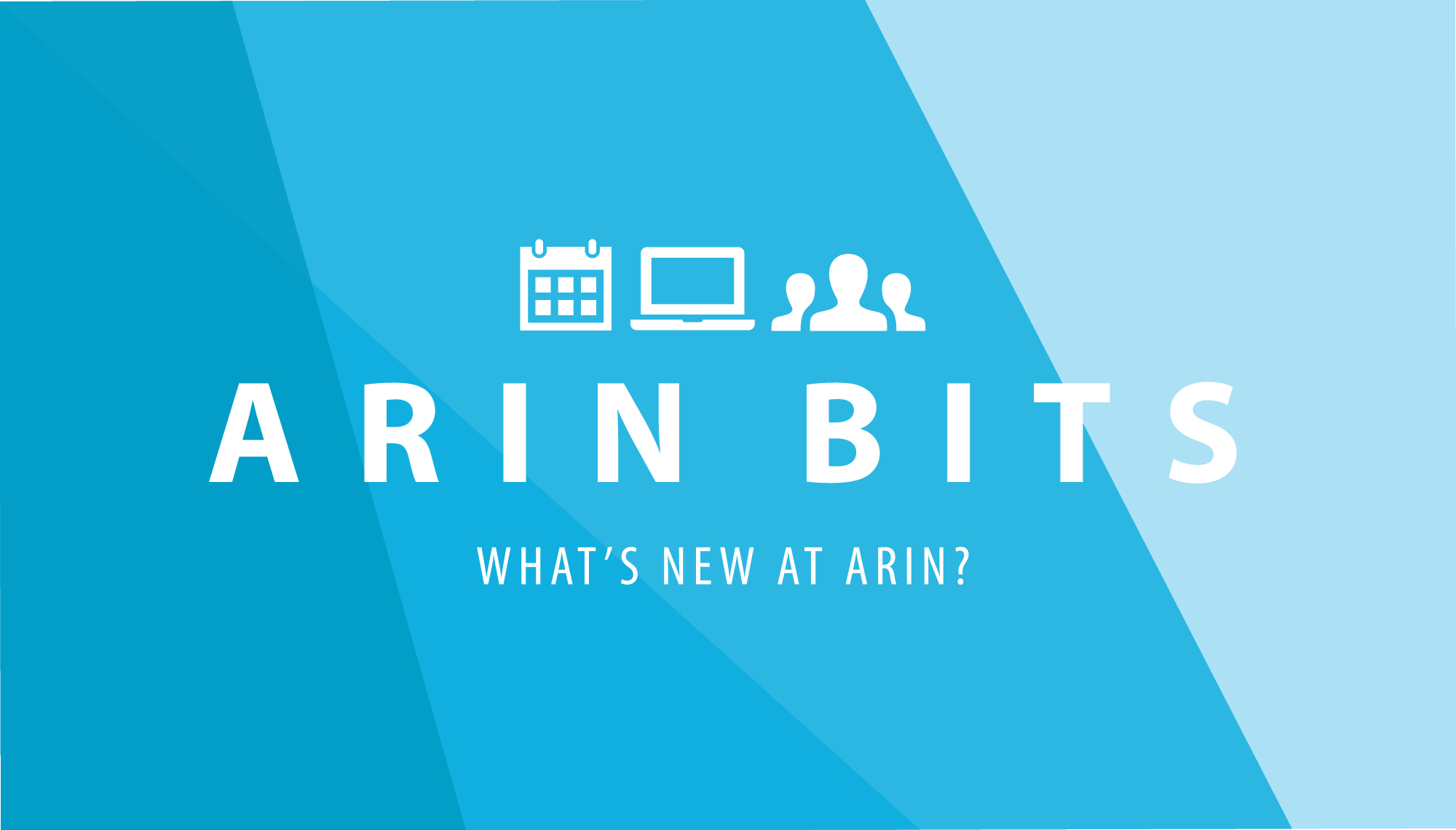 ARIN Bits: September 2022
The September 2022 edition of ARIN Bits is here! Learn what we have been up to this past quarter and what lies ahead, including ARIN Elections participation opportunities, RSA/LRSA updates, outreach and industry events, community consultations, and much more.