Announcements
Service Update
Wed, 01 Feb 2023
Meetings/Events
Thu, 19 Jan 2023
Service Update
Fri, 03 Feb 2023
Service Update
Mon, 30 Jan 2023
ACSP/Surveys
Tue, 24 Jan 2023
ACSP/Surveys
Mon, 23 Jan 2023
Events
Education. Policy. Discussion. ARIN Meetings and Events are an important part of our open, transparent, bottom-up processes.
Upcoming ARIN Events
Event
Location
Date
Grenada ICT Week
St. George's, Grenada
27 Feb. 2023–3 Mar. 2023
ARIN 51
Tampa, FL
16–19 April 2023
ARIN 52
San Diego, CA
19–20 October 2023
ARIN 53
Bridgetown, Barbados
14–17 April 2024
» View all
---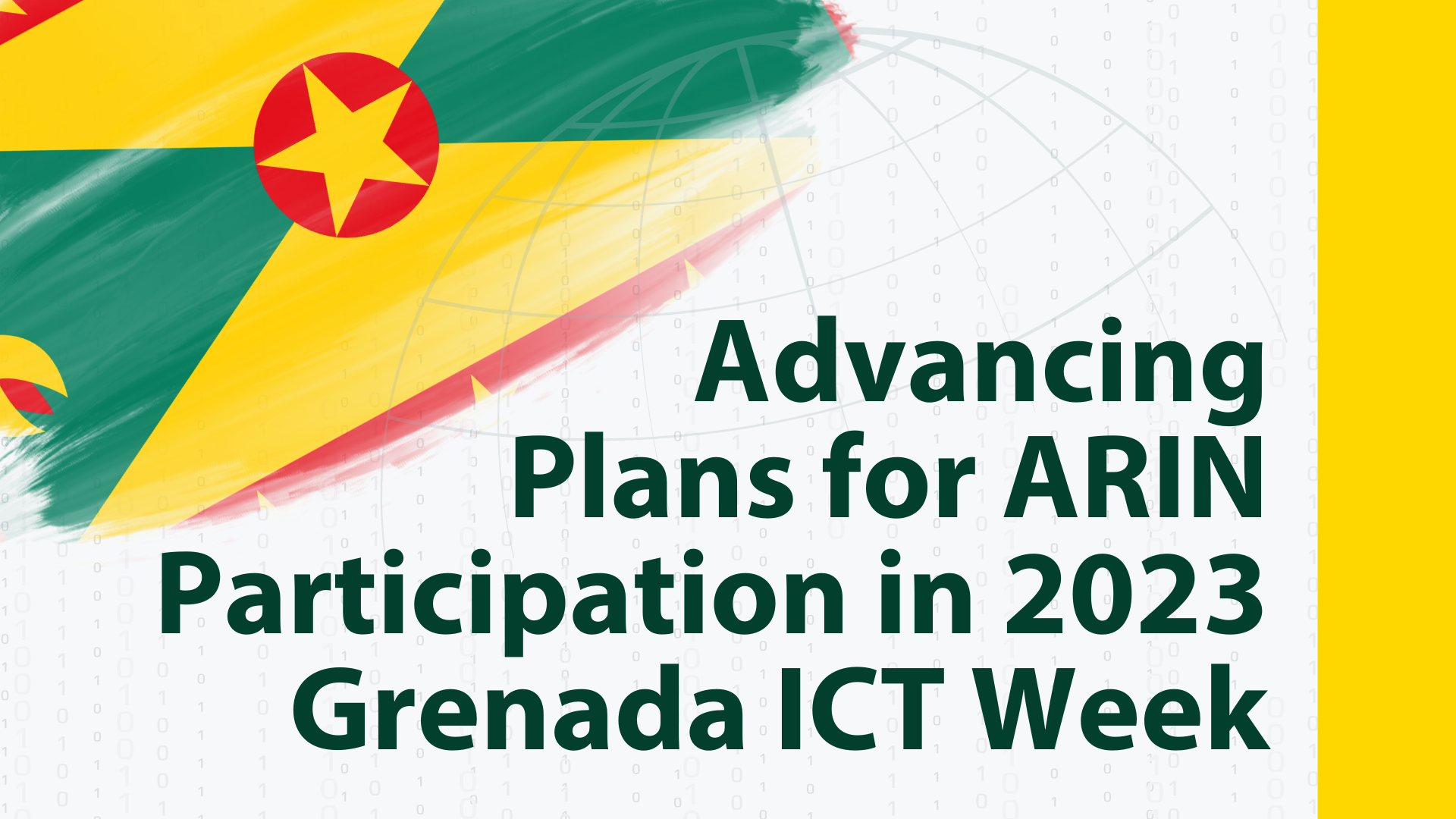 Advancing Plans for ARIN Participation in 2023 Grenada ICT Week
Grenada is set to host regional and international technology experts for 2023 Grenada ICT Week from 27 February through 3 March. Bevil Wooding, ARIN's Director of Caribbean Affairs, visited last week to meet with key stakeholders and advance plans for ARIN's participation in the upcoming week-long event.
The Business Case for IPv6: Internet vs. Intranets
As network operators consider how they will deploy IPv6, they also must establish the business case for doing so — answering the "Why should our organization invest in this transition?" question. Before exploring the many possible scenarios and motivations, ARIN Advisory Council member and TELUS Communications Senior Engineer Matthew Wilder discusses two fundamentally different types of IPv6 deployment.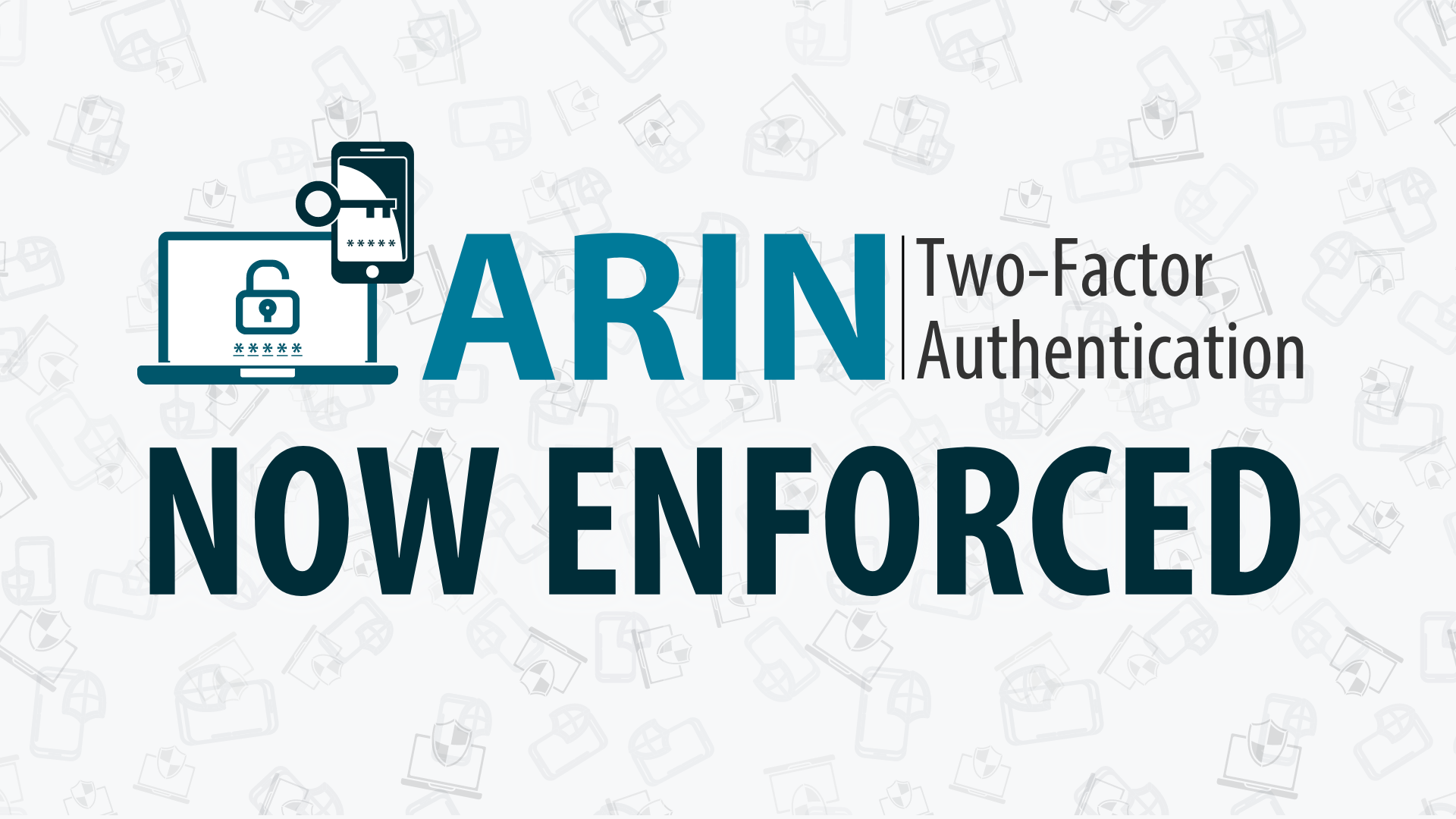 Two-Factor Authentication Now Enforced
As of 1 February 2023, ARIN requires two-factor authentication for all ARIN Online accounts. If you have not yet enabled 2FA, or you would like to switch authentication methods, check out these helpful notes, reminders, and tips to ensure this change is not interruptive to your account access.