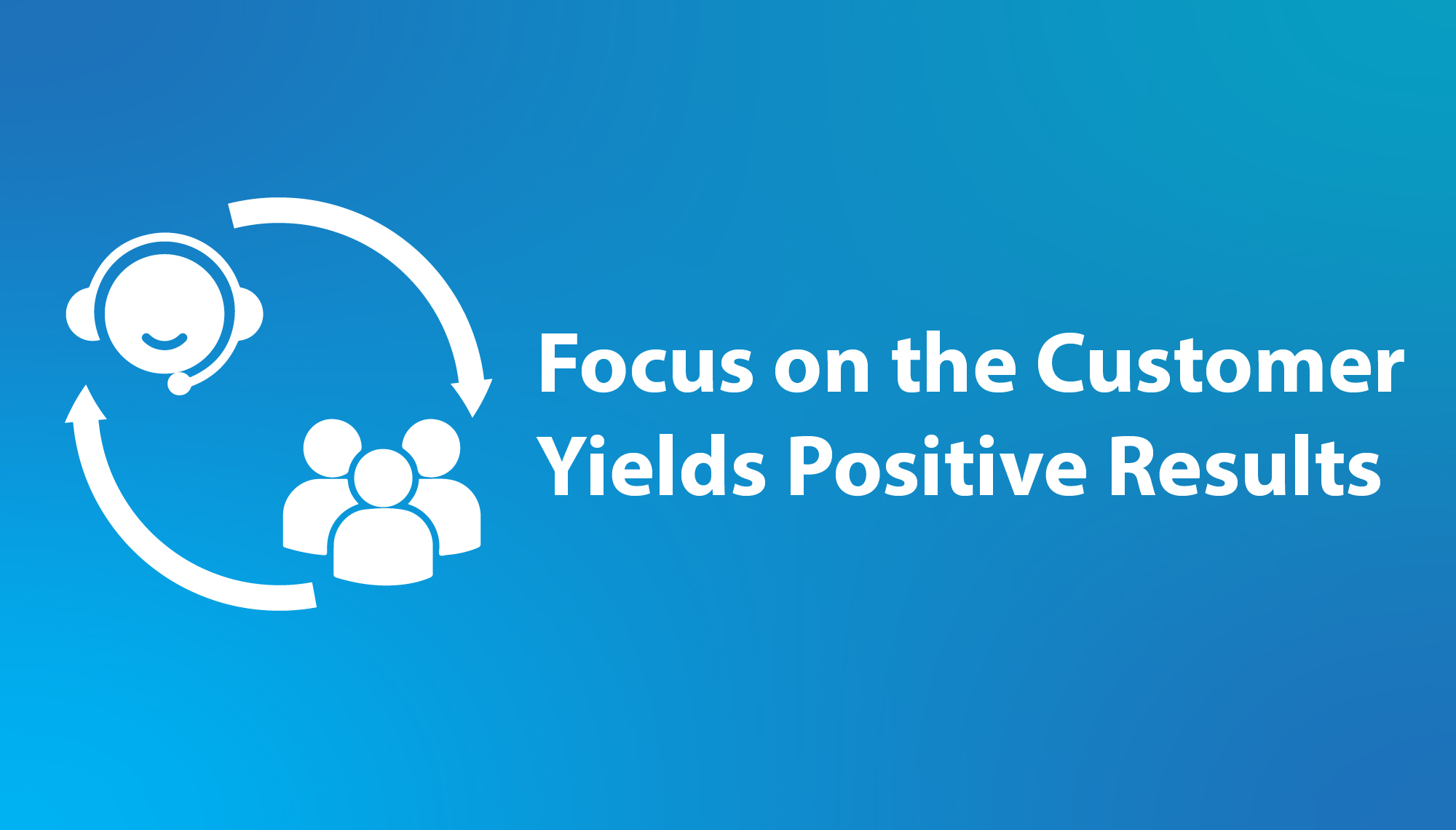 Focus on the Customer Yields Positive Results
Our teams have been working diligently to ensure we deliver on the promise of providing the best possible customer service across our departments. Based on some of your recent feedback, our focus on the customer over the past few years has been yielding positive results. 
Improving the Customer Experience
At the end of 2019 we announced the creation of a new team within our organization dedicated to improving our customer service experience. As Chief Customer Officer (CCO), John Sweeting has led this customer-focused team which is dedicated to maintaining and overseeing all aspects of customer relations. The CCO also oversees our Registration Services Team, which I lead as Director of Registration Services.
As a part of each resource request ARIN receives from our customers, we provide a link to a survey that allows real time feedback to be provided for that transaction. This survey specifically allows you to provide us information on timeliness, courtesy, overall satisfaction, and other bits of information that can be used to improve our process and services. 
Since we began this survey back in 2014 over 83% of our customers (727 responses) said that they are either "extremely satisfied" or "satisfied" with their user experience during a transaction request. And over the last two years, 93% of customers responding (166 responses) have been "extremely satisfied" or "satisfied" with their experience.
Our Customers Have Noticed
A few comments from customers we've recently received include:
"I never imagined I'd be in the position where I was asked to go obtain my organization's public IPs. Besides knowing ARIN was the organization who distributed IPv4 and IPv6 addresses, I had no real idea how to proceed. I was surprised to find ARIN's documentation and written explanations to be so clear. When I did need clarification, everyone I dealt [with] at ARIN was knowledgeable, courteous, and helpful. It's been a very good learning experience and actually a real pleasure."
"In today's outsourced support environment, it is difficult to obtain one on one support that actually deals with the issue at hand. My experience with all my issues over the past several years have always been met by knowledgeable people who are dedicated to their position and have the capacity to think outside the box in providing solutions. Having been in a support role for many, many years I came to the realization there are no stupid questions, only stupid answers. Super level support. Thanks."
"ARIN customer service sets an example and inspires others to do better."
"Always professional and clear. Always satisfied with the related representative of ARIN."
"The process was much less intensive this time. In the past this same procedure took months."
"Great customer service! Very friendly and detailed!"
Our Management Team Has Noticed Too
It's not just our customers who've noticed positive results over the last few years, our management team has been equally impressed by the professionalism and quality of our team.
"We have implemented several customer feedback interfaces over the years, including transaction surveys and a website feedback button. I review customer feedback daily from those and other sources, and it is clear our customers have noticed our efforts to better serve them. It really says something about how well you are doing when a customer stops to take the time to applaud your services. I am seeing this more frequently, and it feels good to know our customers are receiving the high-quality care and attention they deserve." – Richard Jimmerson, Chief Operating Officer
"We are extremely proud of our Registration Services Department and the job they do day in and day out. While the past 18 months has been difficult, they have stepped up and provided outstanding customer support. They have accepted every challenge presented, such as rolling out new services, and continued to excel in their service delivery. We are amazed at the number of compliments we receive on their performance and customer care." – John Sweeting, Chief Customer Officer
How YOU Can Provide Us with Feedback
As you can tell, we have always taken customer feedback seriously, and we continue to encourage you to let us know how we can better serve you. In addition to the surveys you receive after you complete a transaction with our customer support teams, we have many other ways for you to provide us with feedback - good or otherwise. These include:
Feedback button in the top right corner of our website, https://www.arin.net/
Customer Surveys
Ask ARIN Tickets
Live Chat in ARIN Online
Social Media (@TeamARIN)
Telephone – 703.227.0660
We use your feedback to continue improving our services, processes, and procedures, so we encourage you to let us know how we're doing. We look forward to hearing from you soon!
Recent blogs categorized under: Customer Feedback
---
GET THE LATEST!
Sign up to receive the latest news about ARIN and the most pressing issues facing the Internet community.
SIGN ME UP →
---
Blog Categories
IPv6
•
Business Case for IPv6
•
Fellowship Program
•
Grant Program
•
Caribbean
•
Internet Governance
•
Updates
•
IPv4
•
ARIN Bits
•
Elections
•
Tips
•
Public Policy
•
Customer Feedback
•
Security
•
Outreach
•
RPKI
•
Training
•
IRR
•
Data Accuracy