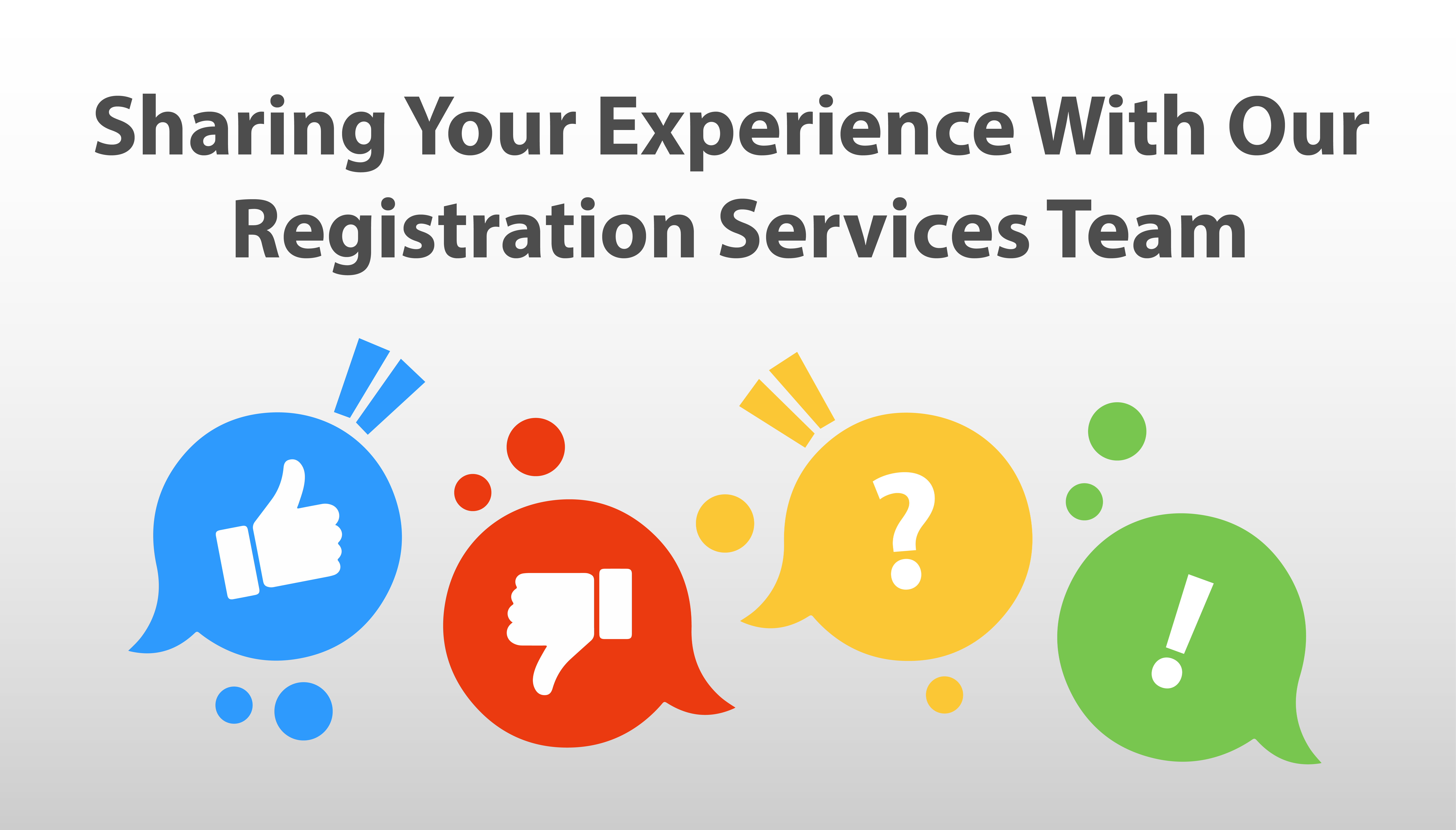 Sharing Your Experience with our Registration Services Team
It's no secret that we truly value customer feedback here at ARIN. It's always been a key part of our decision making process, and it helps us know that we are providing the exceptional service our customers deserve. We have many ways of collecting feedback from you, our community, including the ARIN Consultation and Suggestion Process (ACSP), the Feedback Button on our website, Customer Surveys, Ask ARIN Tickets, social media, telephone calls and more.
As part of each resource request ARIN receives from our customers, we provide a link to a survey that allows real time feedback to be provided for that transaction. This Transaction Survey specifically allows you to provide us information on timeliness, courtesy, overall satisfaction and other bits of information that can be used to improve our process and services. We review and discuss these surveys with the team to help us improve the process. We encourage you to fill out the information requested on the survey, especially if there is something you would like us to know about your experience with ARIN.
How do we use your feedback?
We use the information in several ways, such as making changes to the overall workflow, the user interface of ARIN Online, training of our customer service analysts, and improving the quality of service you receive. The information is shared with everyone in the department weekly during staff meetings to discuss how to make improvements. It is also used to highlight exceptional service that was provided by team members. We share the information with other departments so that they may also make improvements to their processes if required. This information is shared with the executive team and the Board of Trustees as well.
So, how are we doing?
Based on your feedback, I'd say we're doing pretty well! Since our survey began in 2014, 81% of our customers (465 responses) said that they are either "extremely satisfied" or "satisfied" with their user experience during a transaction request. Over the last 2 ½ years, 91% of customers responding (226) have been "extremely satisfied" or "satisfied" with their experience.
A few comments we've received include:
"The ARIN team was extremely patient and helpful in guiding me through this transfer process after our company's name change."
"Your organization always wows me with your professionalism and efficiency."
"ARIN has some of the friendliest people when it comes to working with customer support."
But we know there is always room for improvement. We've received additional feedback from some customers with suggestions, including:
"ARIN's request process is a bit convoluted, and instructions are not always easy. I think some documentation with screenshots would be very helpful, in general, when trying to issue instructions on how to get things done."
"As a first timer it would have been advantageous to have a step-by-step guide to the process of pre-approval.  Is there one available?"
Based off of this feedback, we have implemented several tools to guide our customers through the process. These include tools such as our ARIN Online "How-To" videos, simplified and concise language throughout our website, and a quick guide to requesting resources.  We've also received feedback from other customers indicating they were unsure how to proceed with a Pre-Approval or a Specified Recipient Transfer while others felt that the entire review process could be shortened if they had an idea of what information was going to be needed up-front.  Armed with this feedback, we set out to provide an IPv4 Transfers flowchart to give a visual of the Pre-Approval and Specified Transfer process and requirements.  We've also worked with our staff to enhance their first correspondence to each resource request to include as much information, and ask for all the items needed to begin reviewing each request.      
We strongly encourage you to take a few moments to fill out our Transaction Survey the next time you make an Internet number resource request. As you can tell, we take the time to read each response very carefully and use these surveys to continue improving our services, processes and procedures. If you have any questions, don't hesitate to contact the Registrations Services team by calling 703.227.0660 or submitting an Ask ARIN ticket from within your ARIN Online account.
Recent blogs categorized under: Customer Feedback