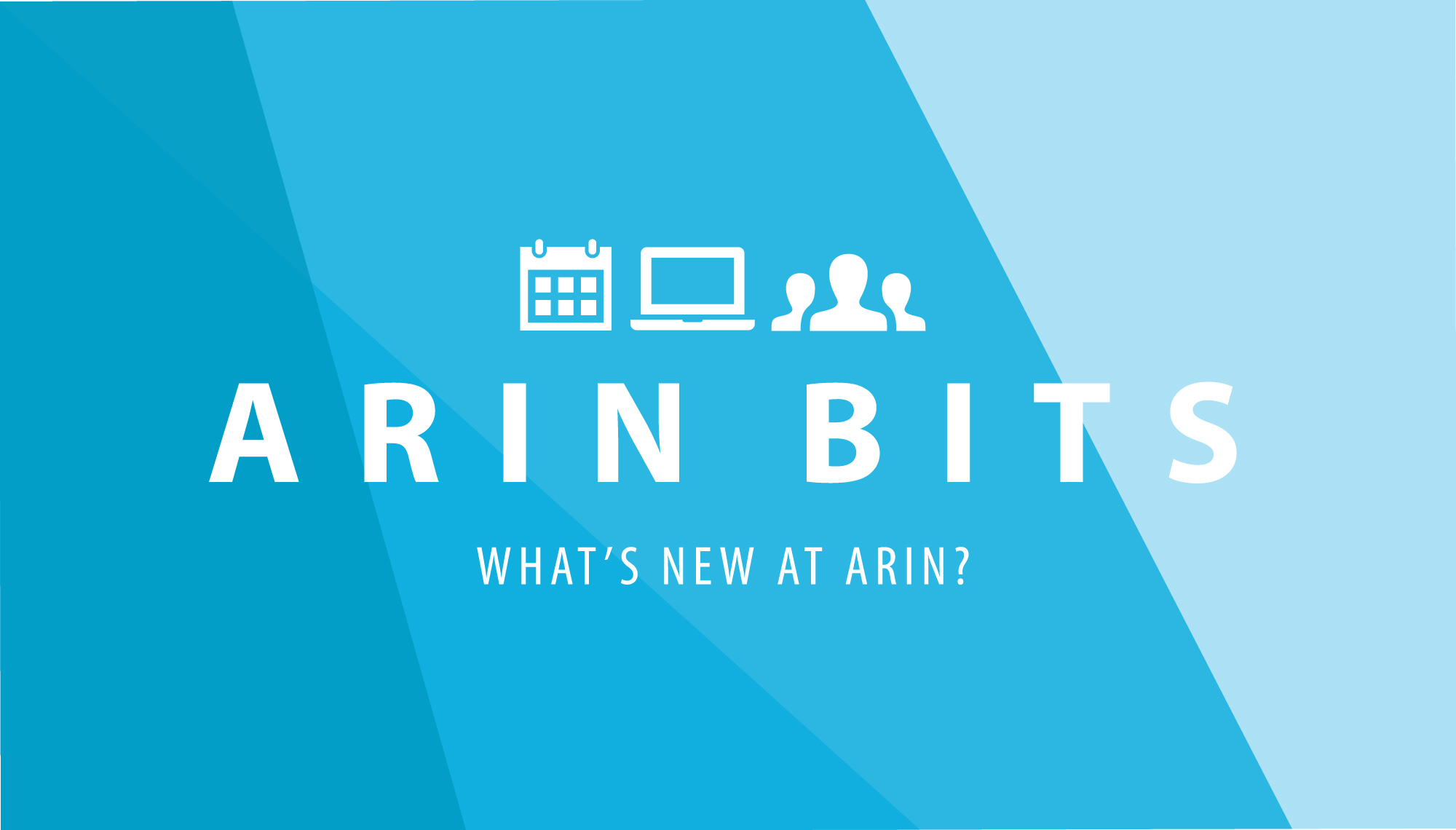 ARIN Bits: March 2022
Spring is here and the weather is warming up, but at ARIN, our first quarter has already been hot hot hot. It's been a busy few months for the team as we've been preparing for our spring Public Policy and Members Meeting, our first ARIN on the Road on-site educational event since 2020, and much much more.
In this edition of ARIN Bits, we'll discuss ARIN 49 (and meet our ARIN 49 Fellows!), the final slate of Board consultations on ARIN governance, the retirement of ARIN-NONAUTH IRR, our current policy proposals, and more.
Missed December's edition? No worries, all past editions of ARIN Bits are posted online.
Reminder — ARIN Non-Authenticated IRR retirement in April
ARIN has been engaged in a multi-year project to create and deploy a new and improved Internet Routing Registry (IRR). As a result of these efforts, ARIN now provides users with the ability to create, update, and delete objects in ARIN's authenticated IRR database using ARIN Online or ARIN's RESTful API.
ARIN will be retiring its ARIN-NONAUTH IRR database on Monday, 4 April. After this date, users will no longer be able to create, update, or delete records in the ARIN-NONAUTH database, and the ARIN-NONAUTH data stream will no longer be available in Near Real Time Mirroring (NRTM) or via FTP or Whois Port 43.
If you have questions about this transition or need assistance, you can contact us by:
submitting an Ask ARIN ticket or chat with us using your ARIN Online account
emailing the Routing Security Team at routing.security@arin.net
contacting the Registration Services Help Desk by phone Monday through Friday, 7:00 AM to 7:00 PM ET at +1.703.227.0660
Join us for ARIN 49 in the Music City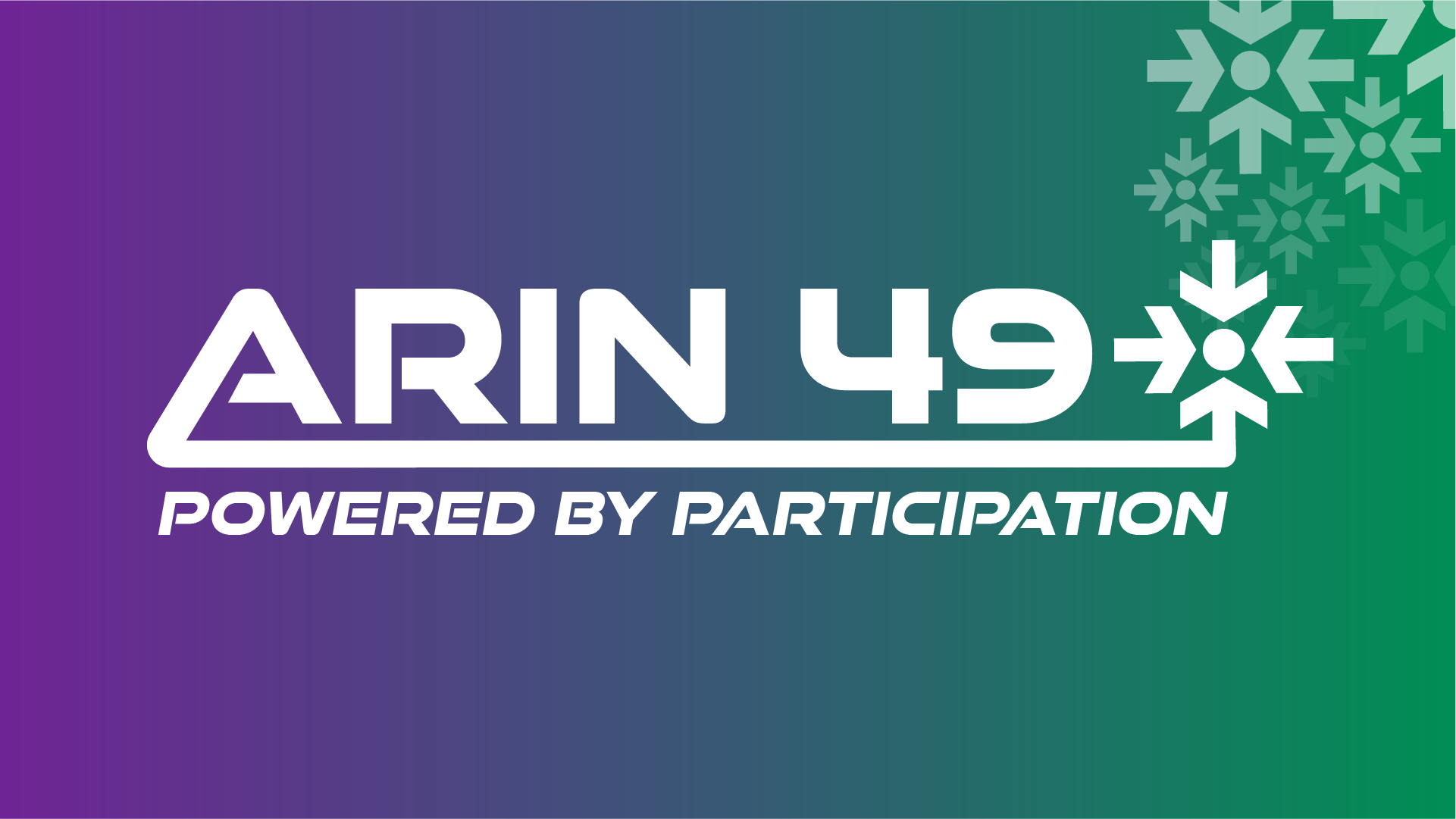 Following the success of our first hybrid meeting last fall, we're excited to do it again for ARIN 49. Join us in person at the Loews Vanderbilt Hotel in Nashville, Tennessee, or virtually from the comfort of your own home from 24-27 April.
We are excited to provide opportunities for both our virtual and in-person participants and hope you can join us. Our ARIN 49 agenda includes discussion for multiple draft policies, a can't-miss panel on IPv6, reports from our Board and Advisory Council, and a variety of updates from ARIN staff on topics including the latest on Internet Governance, Routing Security, IPv4 Transfers, and departmental reports.
For our in-person attendees, ARIN will be hosting a ROA-thon on the afternoon of Sunday, 24 April, to help you and your organization get started with Resource Public Key Infrastructure (RPKI). Join ARIN's Senior Product Owner of Routing Security, Brad Gorman, for an instructional session on how to enhance the routing security of your Internet number resources. Afterward, celebrate your first ROA creation by sticking around for our Happy Hour, where you can mingle with colleagues and other meeting attendees. At any point during the meeting, pop by our on-site ARIN Help Desk, featuring our Registration Services Department, and get any questions you might have answered by knowledgeable ARIN staff.
We have some special events planned for our virtual attendees as well, including table topic discussions on Monday during lunch and a virtual Happy Hour on Tuesday, 26 April. We will also be hosting a virtual Help Desk to help you get answers and troubleshoot any issue you have throughout the meeting. ARIN staff will be just a click away during the first 90 minutes of each day, at our scheduled lunch break, and virtual Happy Hour to make sure you have all the links and information you need for a successful meeting.
Speaking of ARIN 49…
Meet our ARIN 49 Fellows! Our Fellows will participate in four virtual sessions, meet other members of the ARIN community, learn about policies on the docket for ARIN 49, and receive mentorship by a member of the ARIN community. Stay tuned for a blog introducing the Fellows more in-depth - coming soon!
USA
Imtiaz Ahmed, CEO, Teds-ICT
James Hulce, Student, Thomas Edison State University
James Paek, Assistant Manager, QuikTrip
Peter Agakpe, Technology Investigator
Roman Tatarnikov, Founder & CEO, IntLos
Sarah Noori, Student, The University of Texas at San Antonio
CANADA
Orin Roberts, IP Provisioner, Bell Canada
CARIBBEAN & NORTH ATLANTIC ISLANDS
Arsenia Brown, Admissions and Assessment Monitoring Officer at Heart NSTA Trust
James Woodside, CTO, Secure Shores Datacenter
June Parris, Research Professional
Victor Biran, Manager, Policy, Planning & Research at Telecommunications Authority of Trinidad and Tobago
Board Consultations
In the December edition of ARIN Bits, we introduced the four consultations coming from the ARIN Board of Trustees:
As of 15 March, this series of consultations are now closed. We appreciate those who provided their valuable feedback during these consultations, and your feedback and comments have been provided to the Board for their consideration. We will keep you posted of any resulting actions via the ARIN announce mailing list.
ARIN on the Road Phoenix
For the first time since 2020, we are pleased to host a new and improved ARIN on the Road event. We're packing our shades for sunny Phoenix, Arizona on Tuesday, 29 March. ARIN staff will be on site to answer questions about IPv6 deployment, IPv4 status, RPKI and routing security, an intro to the Policy Development Process and more. If you're in the Phoenix area and would like to join us, register today!
Introducing NRPM 2022.1
The ARIN Board of Trustees have adopted the following policies in recent meetings:
Recommended Draft Policy ARIN-2021-2: Special Use IPv4 Space Out of Scope for Purposes of Determining Waitlist Eligibility
Editorial Change ARIN-edit-2020-9: Section 8 Editorial Clean-up
Editorial Change ARIN-edit-2021-1: ASN Clarifications to Sections 2 and 8
These policies are now in effect; the latest version of the ARIN Number Resource Policy Manual (NRPM), effective as of 22 March 2022, is available here. Interested in learning more about the ARIN Policy Development Process? Check out a video overview here!
Current Policies on Docket
Find the status of current policy discussions on our website and subscribe to the ARIN-PPML (Public Policy Mailing List) to make your opinions heard.
A Fond Farewell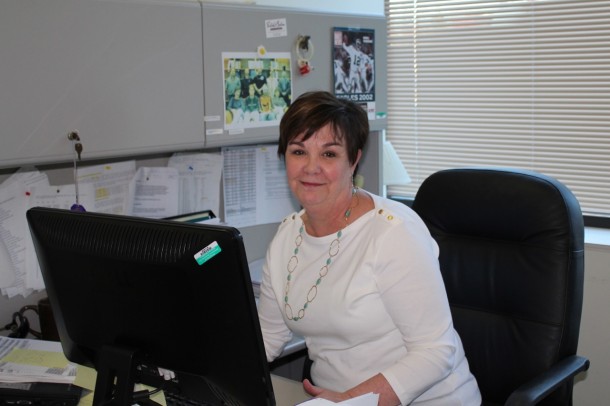 With her career at ARIN spanning nearly a quarter century, ARIN staff will say a fond goodbye to our Transfer Services Lead, Cathy Clements, who is retiring at the end of March. Cathy joined ARIN in December 1997 and has been an integral member of our Registration Services Department. If you've ever been involved in a resource transfer, you may have relied on Cathy's knowledge and guidance to see it through. The team at ARIN held a virtual retirement party for Cathy filled with laughter and tears. We wish you all the best in your retirement, Cathy, and thank you for your years of service to the ARIN region.
A Tip from our Registration Services Department
Did you know there's a temporary IPv6 fee waiver for organizations in the 3X-Small service category? If your organization has been issued an IPv4 /24 or less by ARIN (3X-small service category) and qualifies under current IPv6 policies, your organization can register up to an IPv6 /36 and remain in the 3X-Small service category. Your organization's fees will increase if you register additional resources moving you up into the next category, or when the waiver expires on 31 December 2026. Learn more about the full fee schedule here.
Customer and Member Statistics (As of 17 March 2022)
39,271 total customer organizations, including 7,433 General Member Organizations, and 9,115 Service Member Organizations
15,146 Organizations Holding Legacy Resources, 7,588 Organizations Holding only ASNs
171 IPv6 Delegations Equating to 344.24 /32s of IPv6 Address Space (YTD); 61.6% General Member Organizations hold an IPv6 block
Year-to-date through 28 February 2022
498 Transfers Requested, 409 Transfer Tickets Processed
8,562 /24s Transferred via 8.2 Transfers; 7,825 /24s Transferred via 8.3
485 /24s Outgoing 8.4 Transfers, 788 /24s Incoming 8.4 Transfers

242 /24s to APNIC; 82 /24s from APNIC
6 /24s to LACNIC; 16 /24s from LACNIC
237 /24s to RIPE NCC; 690 /24s from RIPE NCC
See our newly revised monthly statistics now with more detail on IPv6 and transfers!
Recent posts on the ARIN Blog
Recent blogs categorized under: ARIN Bits
---
GET THE LATEST!
Sign up to receive the latest news about ARIN and the most pressing issues facing the Internet community.
SIGN ME UP →
---
Blog Categories
Grant Program
•
Public Policy
•
IPv4
•
Updates
•
Security
•
RPKI
•
IPv6
•
Data Accuracy
•
Elections
•
ARIN Bits
•
Business Case for IPv6
•
Fellowship Program
•
Caribbean
•
Internet Governance
•
Tips
•
Customer Feedback
•
Outreach
•
Training
•
IRR