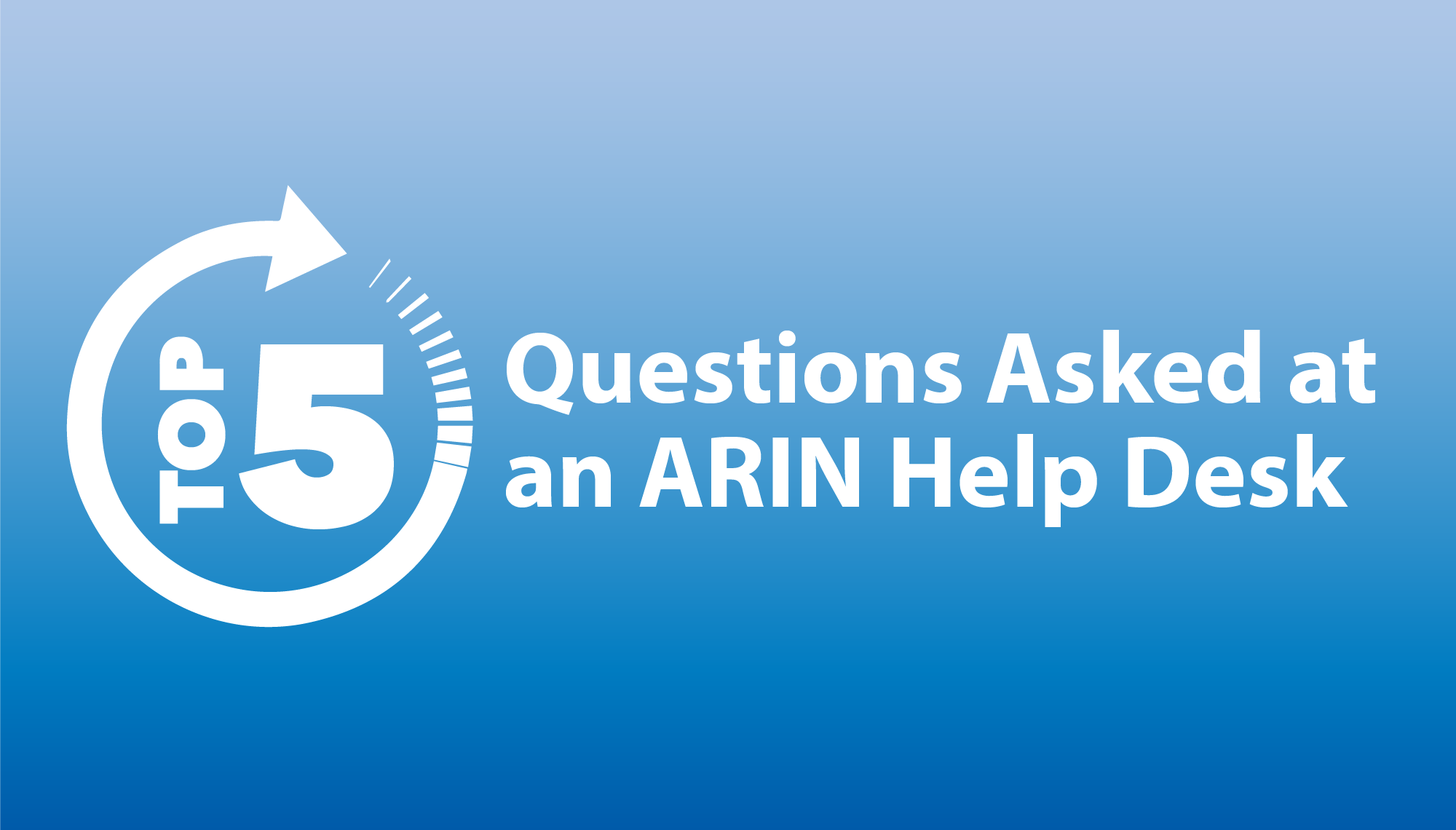 Top 5 Questions Asked at an ARIN Help Desk
Did you know ARIN has a traveling Help Desk that can help you get your questions answered about all things IP addresses, routing security, and ARIN services at convenient locations across the ARIN region? We often partner with industry associations, network operator groups (NOGs), and other technical community organizations to offer a place where meeting attendees can stay up to date with what's going on at ARIN.
Where can you find an ARIN Help Desk?
Next up, our Help Desk is headed to three locations in March:
If you will be at any of these events, please stop by and speak with us. We look forward to seeing you there!
We also recently hosted a Help Desk at NANOG 84 in Austin, TX and we presented on Network Autonomy and moderated a panel on IPv6 at FISPA Live in New Orleans, LA. Both events provided a unique opportunity for network operators to interact directly with us and ask any questions they have about Internet number resources and ARIN services. I also gave talks about the importance of network autonomy for ISPs and why getting IPs directly from ARIN might be a smart choice for your business, and led a discussion session on the need to deploy IPv6 and the challenges ISPs are facing. To get a sense of the questions you might be able to ask of ARIN staff at a Help Desk, the top five questions asked at these events included:
1. What is the current status of the IPv4 Waiting List?
IPv4 Waiting List resources are nearly exhausted. There are currently (224) organizations on the Waiting List and the next distribution is scheduled at the start of Q2. By mid 2022, we anticipate availability will be limited to returned or revoked resources, so if you are planning to receive space from the waitlist, time is of the essence.
2. Should legacy organizations sign a LRSA? Are there any pitfalls to doing so?
While resource holders do not "own" IP resources, putting them under a Legacy Registration Services Agreement (LRSA) provides protection to the continued use of these resources. This is especially important in the current environment where fraud and IP address hijacking is on the rise. A Q&A for LRSA holders is available on ARIN's Legacy Resource FAQ page.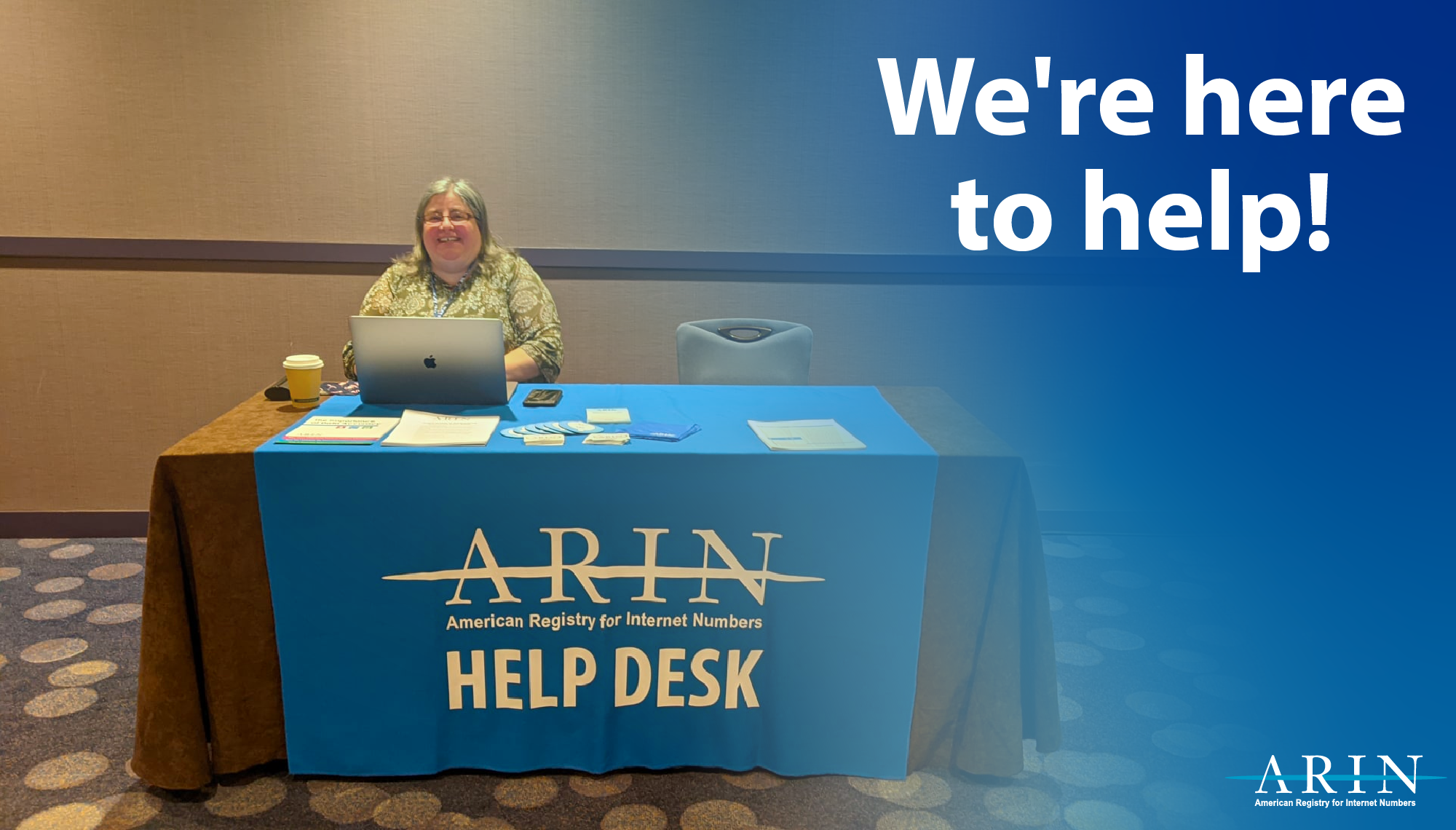 3. Can you explain 8.2 transfers in more detail? And when a broker is involved, how does that impact the process?
8.2 transfers are transfers due to Mergers, Acquisitions, and Reorganizations as per the Number Resource Policy Manual (NRPM) 8.2. If your organization acquired assets (such as customers and equipment) from another organization via an acquisition or merger, and those assets are using IP addresses and/or ASNs that are directly registered through ARIN, you may request a transfer of those resources. More details are available on our Transferring IP Addresses and ASNs page. The process of working with ARIN is not different whether an entity uses a broker or not.
4. Can you help me fix incorrect geolocation information?
Unfortunately, ARIN cannot help to fix geolocation inaccuracies because it is not a service ARIN offers. Some providers may use information in ARIN's database to provide geolocation service, but we do not have control over how third parties use that data. Instead, we recommend network operators work with one another to help solve geolocation issues.
5. What's happening at ARIN right now that I should be aware of?
When someone approaches us and asks for the latest news about what's happening at ARIN, there's a lot of information we could cover depending on each person's interests. Recently, we've had great conversations about a few of the following topics:
How can I book an ARIN Help Desk at my next event?
If you are interested in an exclusive ARIN Help Desk at your next event, please reach out to coordinate. An ARIN Help Desk is a value-added resource for select organizations to get personalized on-site assistance related to acquiring IPv4, IPv6, and ARIN's Internet routing security services like IRR and RPKI.
Finally, if you are unable to meet us out on the road, our friendly Registration Services Help Desk is always only a phone call or chat away. Dial +1.703.227.0660 to speak with an analyst about your IP addressing needs between 7:00 AM to 7:00 PM ET every weekday.
Recent blogs categorized under: Outreach
---
GET THE LATEST!
Sign up to receive the latest news about ARIN and the most pressing issues facing the Internet community.
SIGN ME UP →
---
Blog Categories
Grant Program
•
Public Policy
•
IPv4
•
Updates
•
Security
•
RPKI
•
IPv6
•
Data Accuracy
•
Elections
•
ARIN Bits
•
Business Case for IPv6
•
Fellowship Program
•
Caribbean
•
Internet Governance
•
Tips
•
Customer Feedback
•
Outreach
•
Training
•
IRR