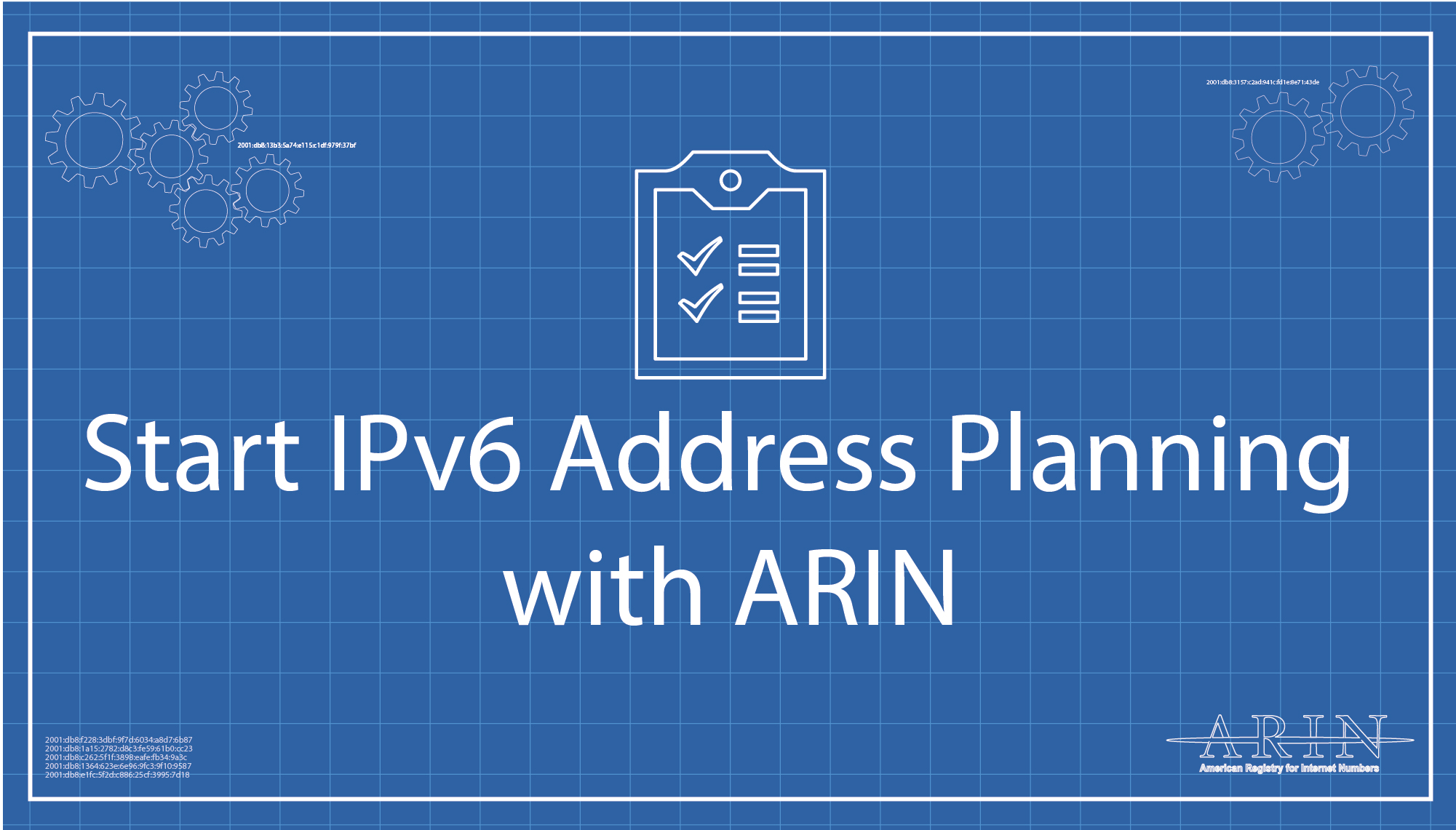 Start IPv6 Address Planning with ARIN
Are you ready to deploy IPv6 for your organization, but have questions like "Where do I start?" or "What's the right block size for me?" If so, we're very excited to offer you a webinar that answers these questions and many more!
On 17 December and 9 January, we'll kick off our IPv6 training efforts by bringing you an IPv6 Address Planning Basics webinar led by Jon Worley, Technical Services Lead at ARIN.
(We have additional dates scheduled for March/April/May.)
This webinar will help you better understand IPv6 address planning, how to determine the right block size for your organization, and how to plan for growth. We will include some real-life examples and even give you an opportunity try your hand at planning for your own organization!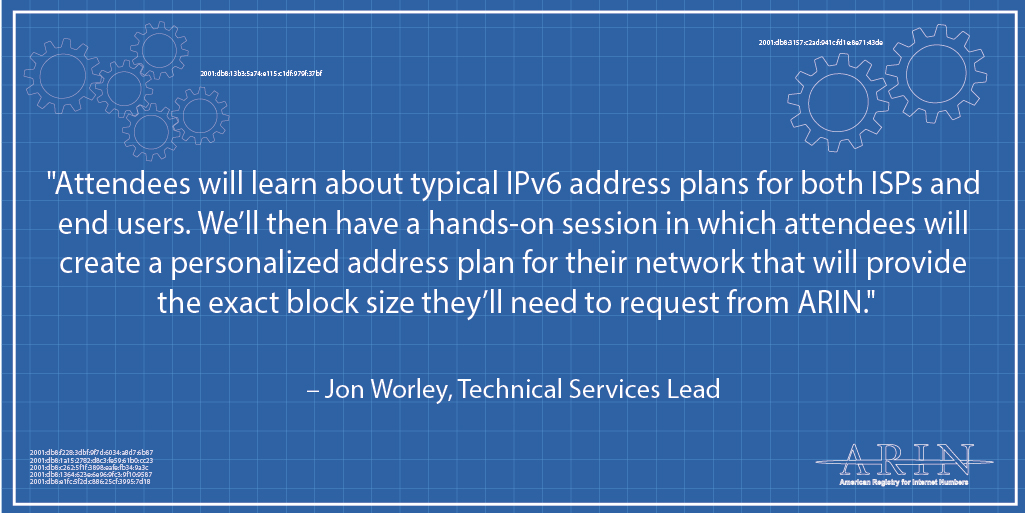 Additional topics will include:
Comparing what you know about IPv4 and IPv6
Building blocks of IPv6
Building an address plan
The right block for your organization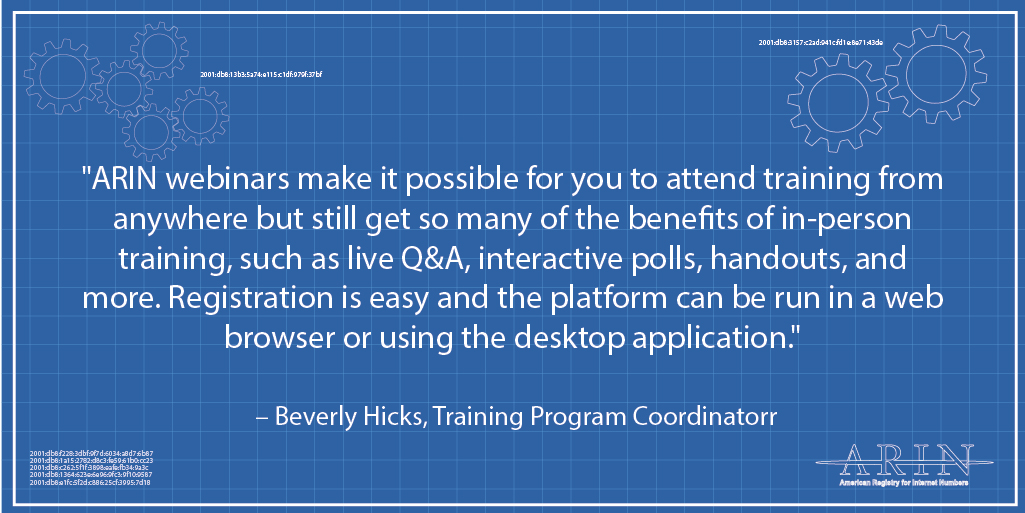 As Beverly mentioned, registering is easy (and free) - you can sign up by following this link.
We've also pulled together a helpful video that you may want to check out prior to joining the webinar. It will help lay the foundation for the basics of IPv6 so you can get the most out of the webinar when you attend. Viewing this video is optional, but recommended.
If you have any questions about the webinar, don't hesitate to reach out to us at training@arin.net.
Recent blogs categorized under: Training
---
GET THE LATEST!
Sign up to receive the latest news about ARIN and the most pressing issues facing the Internet community.
SIGN ME UP →
---
Blog Categories
ARIN Bits
•
IPv6
•
Business Case for IPv6
•
Fellowship Program
•
Grant Program
•
Caribbean
•
Internet Governance
•
Updates
•
IPv4
•
Elections
•
Tips
•
Public Policy
•
Customer Feedback
•
Security
•
Outreach
•
RPKI
•
Training
•
IRR
•
Data Accuracy