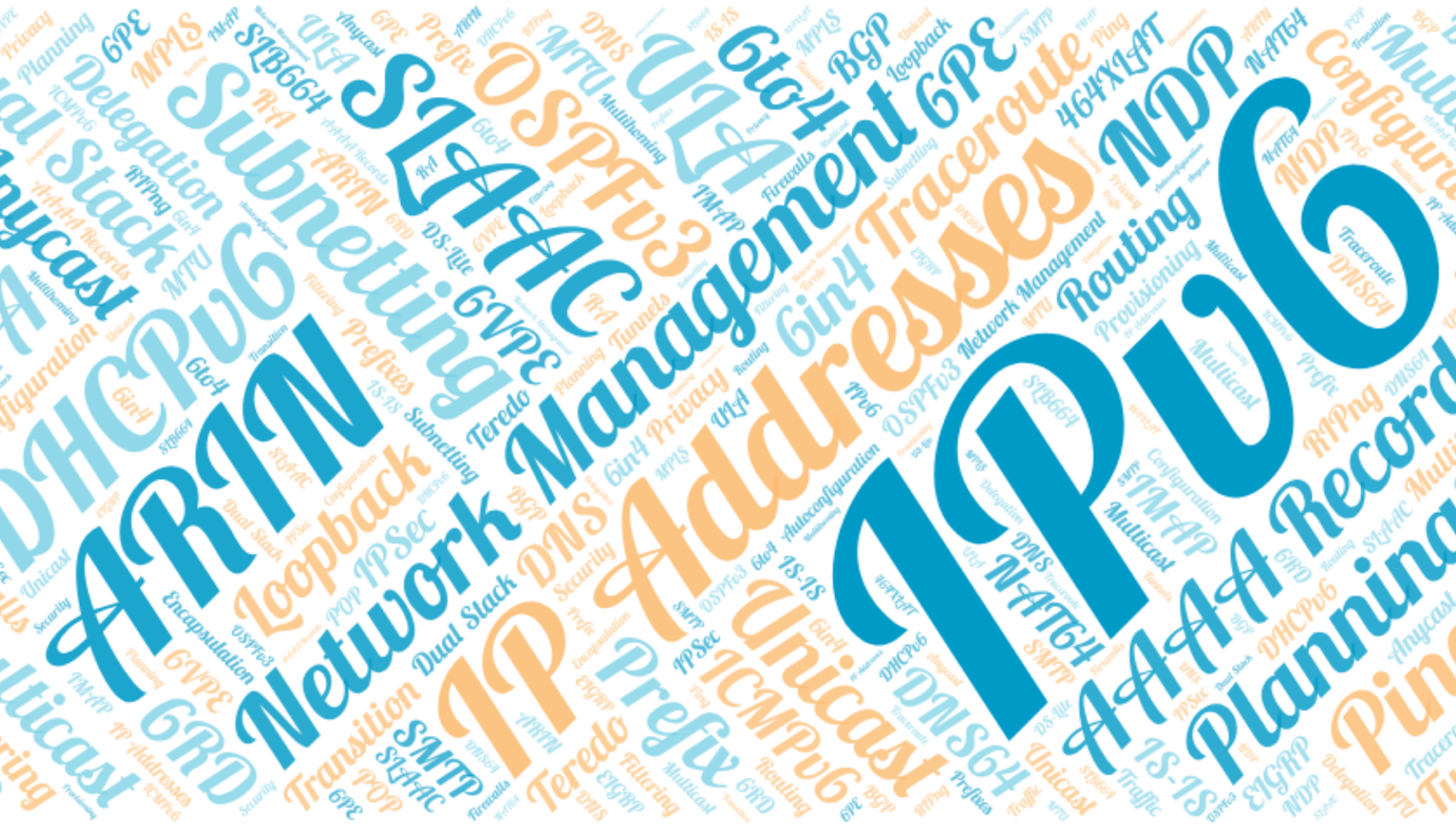 What is on your IPv6 training wish list?
If you could learn anything in greater detail about IPv6, what would it be?
IPv6 address planning?

Picking a transition mechanism?

Comparing DHCPv6 vs SLAAC?

How to add a AAAA record in DNS?

Digging into RIPng, EIGRP, IS-IS, OSPFv3, and BGP?
Many organizations are ready to implement IPv6 but don't know where to begin or how to navigate obstacles along the way. We want to help. This year we are excited to announce that we are developing a brand-new ARIN IPv6 training program.
As we design this new program, we want your input. What is your preferred delivery method? Which specific topics would you like training on? To whom should we gear the training and at what level?
Please let us know your thoughts. Take this short ARIN IPv6 training program survey. It shouldn't take you more than eight minutes to complete, and it will remain open through the end of January.
We'd like to emphasize that we will use the results from the survey to design a training program that best meets your needs. We will be paying special attention to the topic areas you indicate you'd like to receive training on so we can incorporate those topics into our program.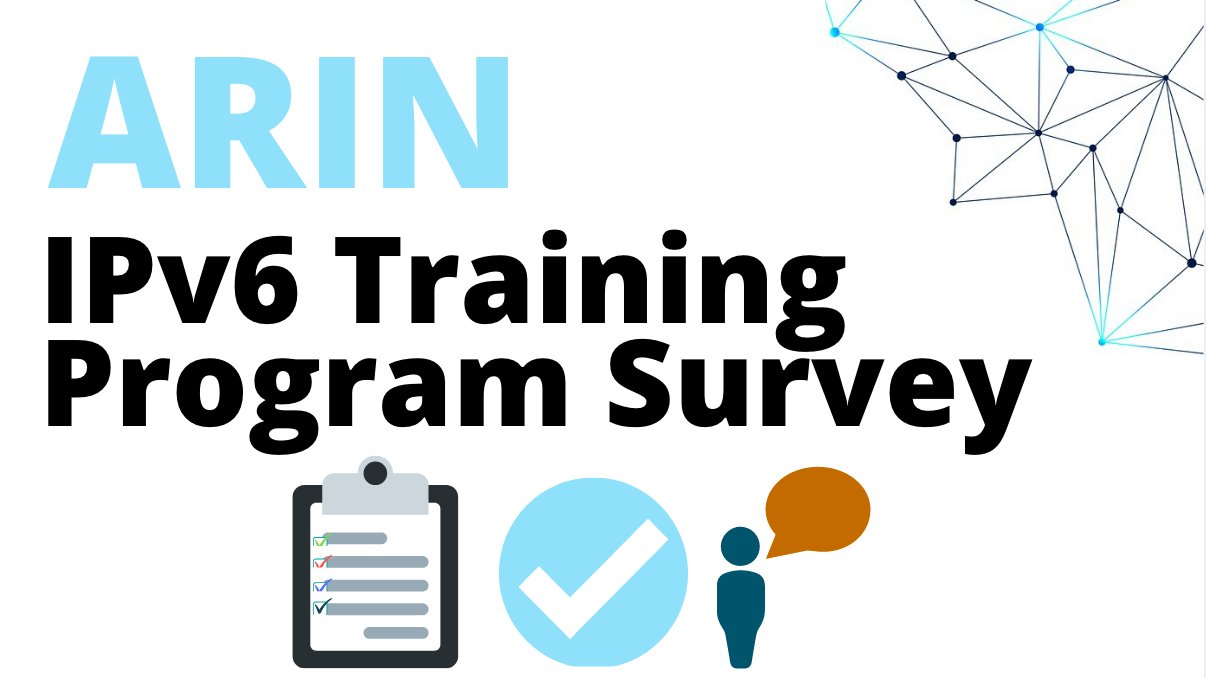 Thank you to everyone who has already taken the time to provide your input. If you haven't yet, do let us know - what's on your IPv6 training wish list?
Recent blogs categorized under: Training
---
GET THE LATEST!
Sign up to receive the latest news about ARIN and the most pressing issues facing the Internet community.
SIGN ME UP →
---
Blog Categories
ARIN Bits
•
IPv6
•
Business Case for IPv6
•
Fellowship Program
•
Grant Program
•
Caribbean
•
Internet Governance
•
Updates
•
IPv4
•
Elections
•
Tips
•
Public Policy
•
Customer Feedback
•
Security
•
Outreach
•
RPKI
•
Training
•
IRR
•
Data Accuracy