Posts by Richard Jimmerson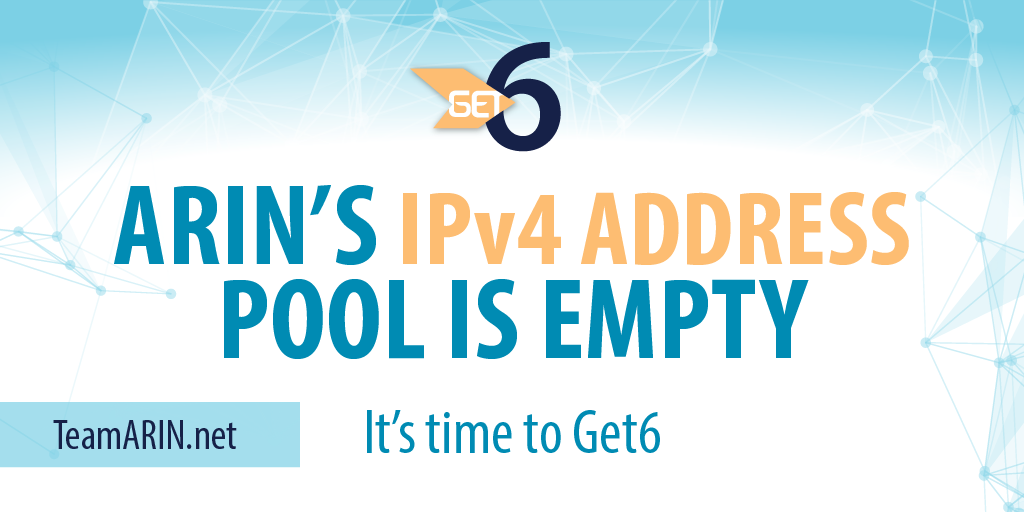 ARIN's IPv4 free pool has depleted. This is an important milestone for the Internet as now we now usher in the age of IPv6. As previously described in this blog series, ARIN has been placing /24s on hold for organizations over the past few months. This occurred when an organization qualified for a larger block size, but was given the option to accept our only available block size (/24) available at the time.
---
GET THE LATEST!
Sign up to receive the latest news about ARIN and the most pressing issues facing the Internet community.
SIGN ME UP →
---
Blog Categories
ARIN Bits
•
IPv6
•
Business Case for IPv6
•
Fellowship Program
•
Grant Program
•
Caribbean
•
Internet Governance
•
Updates
•
IPv4
•
Elections
•
Tips
•
Public Policy
•
Customer Feedback
•
Security
•
Outreach
•
RPKI
•
Training
•
IRR
•
Data Accuracy