Posts by Beverly Hicks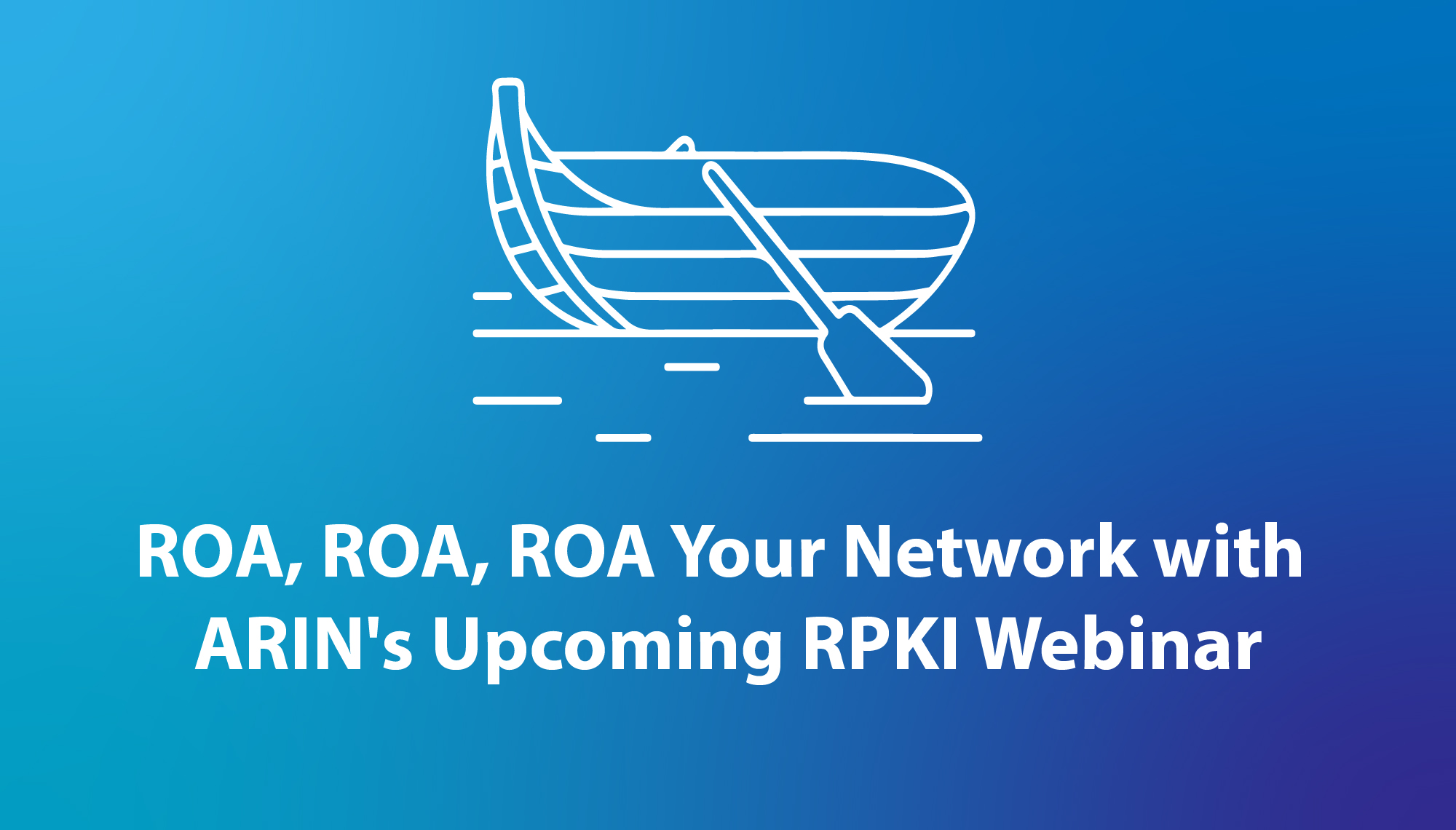 RPKI has been a popular topic of discussion in our community lately, and you've probably heard about how it can help enhance your network security, but what is it all about? We're excited to be opening registration to attend an instructional webinar introducing the components of RPKI, how it works, and other important considerations.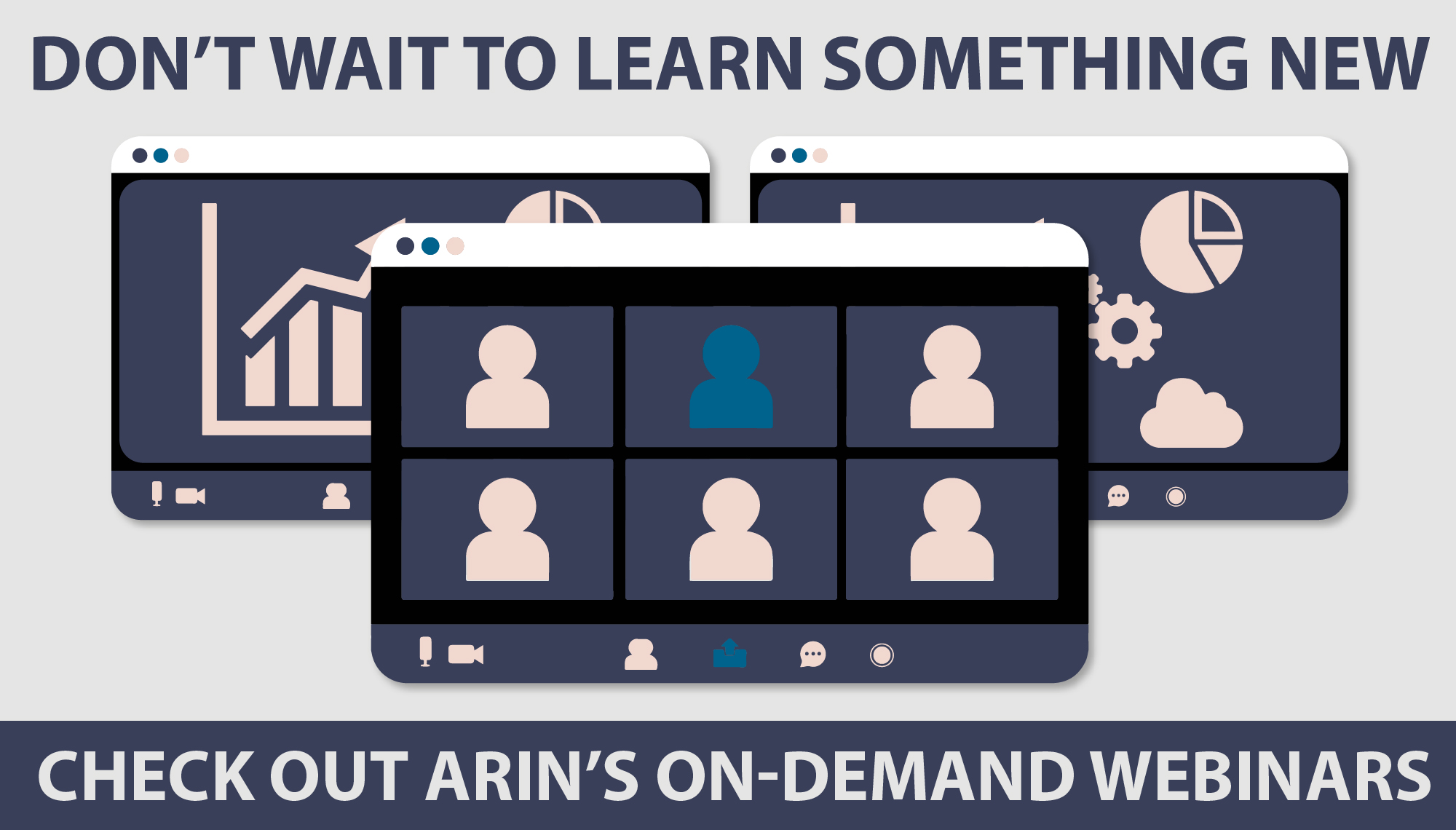 Over the last year, training and education has been a primary focus here at ARIN. Here's a look at four of our available on-demand webinars, and some of the feedback we've received from our attendees.