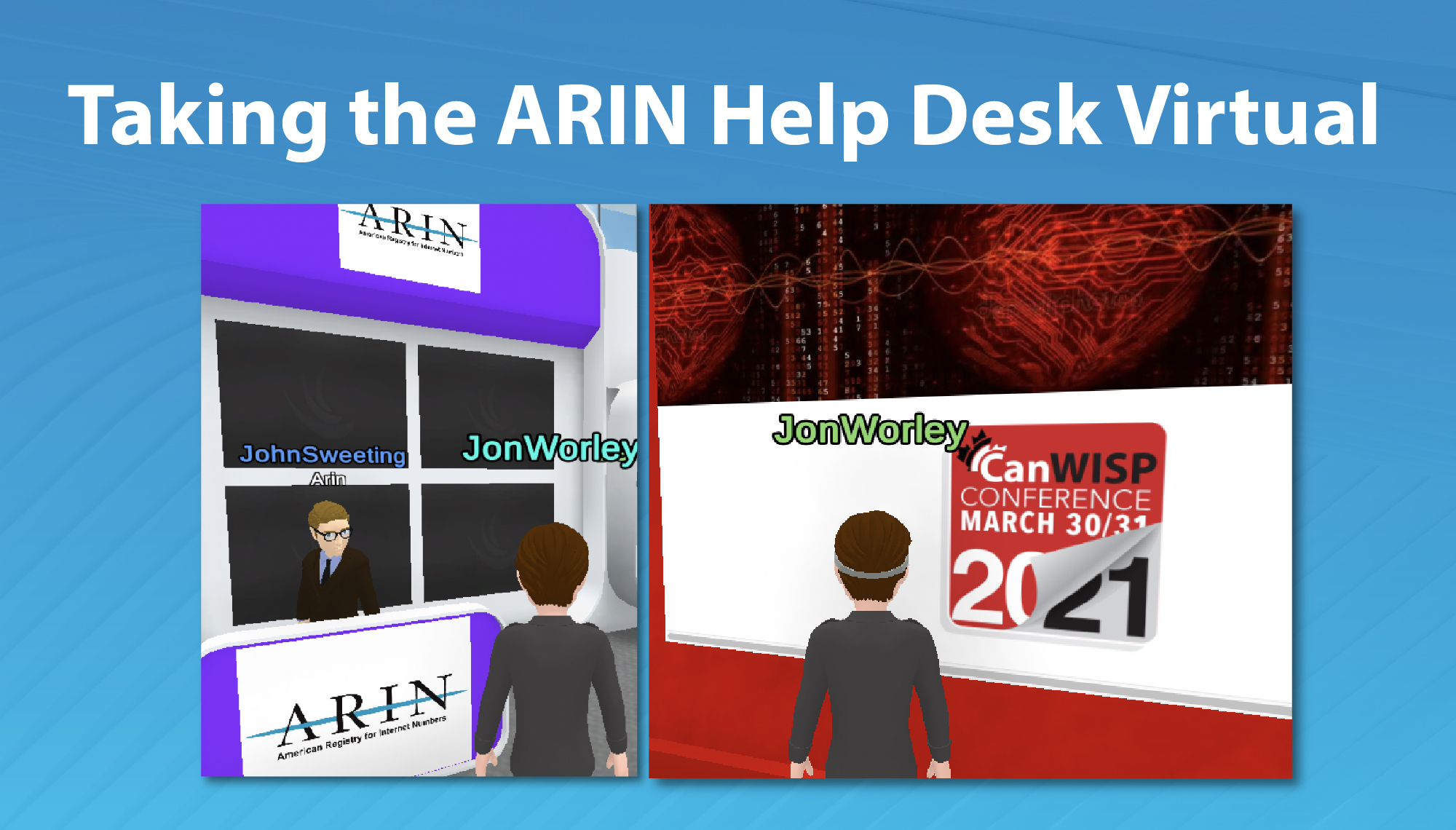 Taking the ARIN Help Desk Virtual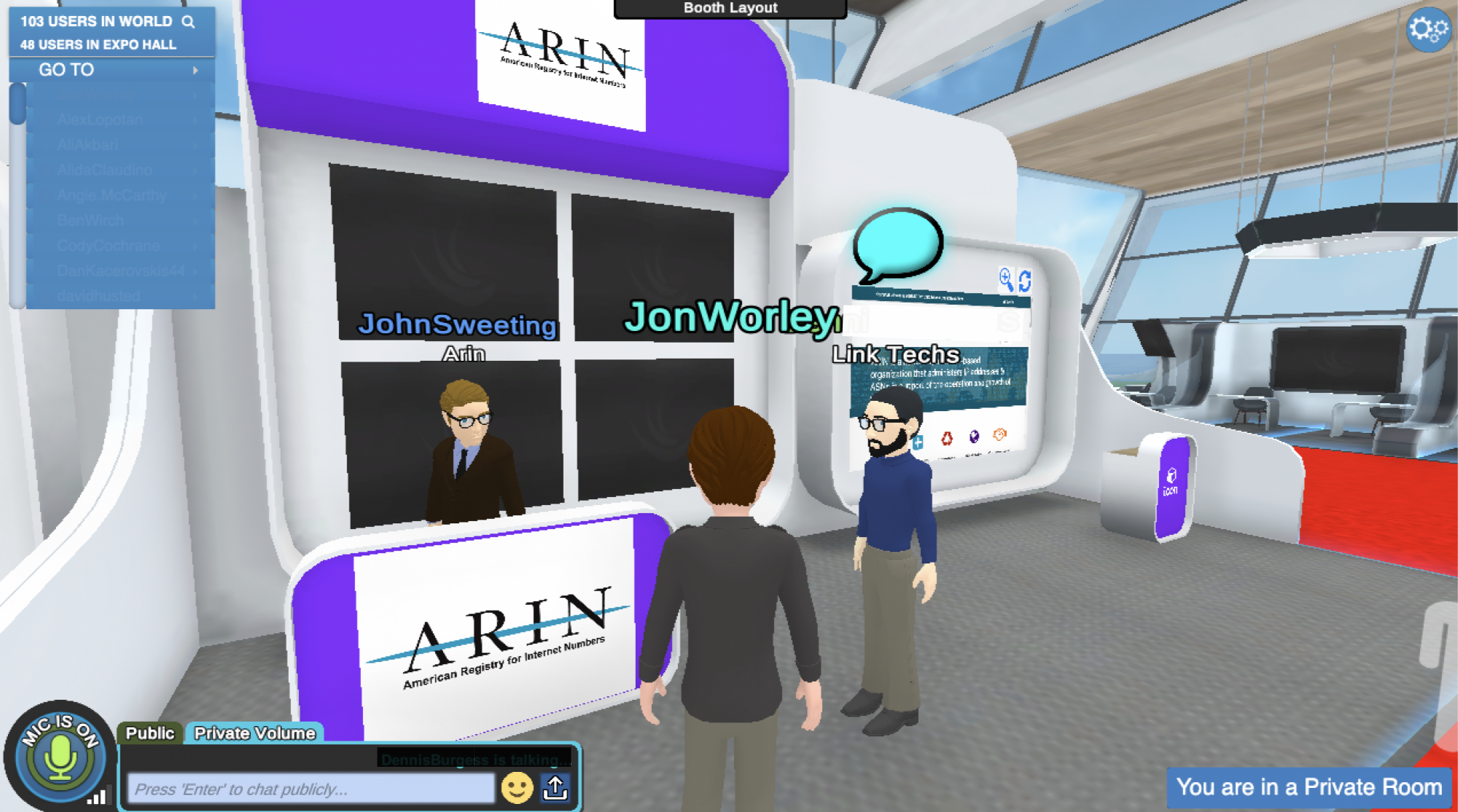 Last week we took the ARIN Help Desk virtual at the Canadian Association of Wireless Internet Service Providers (CanWISP) 2021 Conference, hosted entirely online in a platform called the Echo. Within that virtual world I built my avatar, tested out my dance moves, and took off to the ARIN booth to help our Canadian WISP customers. Now that we've been in pandemic operations for more than a year, many of us have sought out ways to replicate pre-2020 connections with others in our shared communities, and those of us here at ARIN have sought out ways to provide the same level of value to our customers and partners that we always have.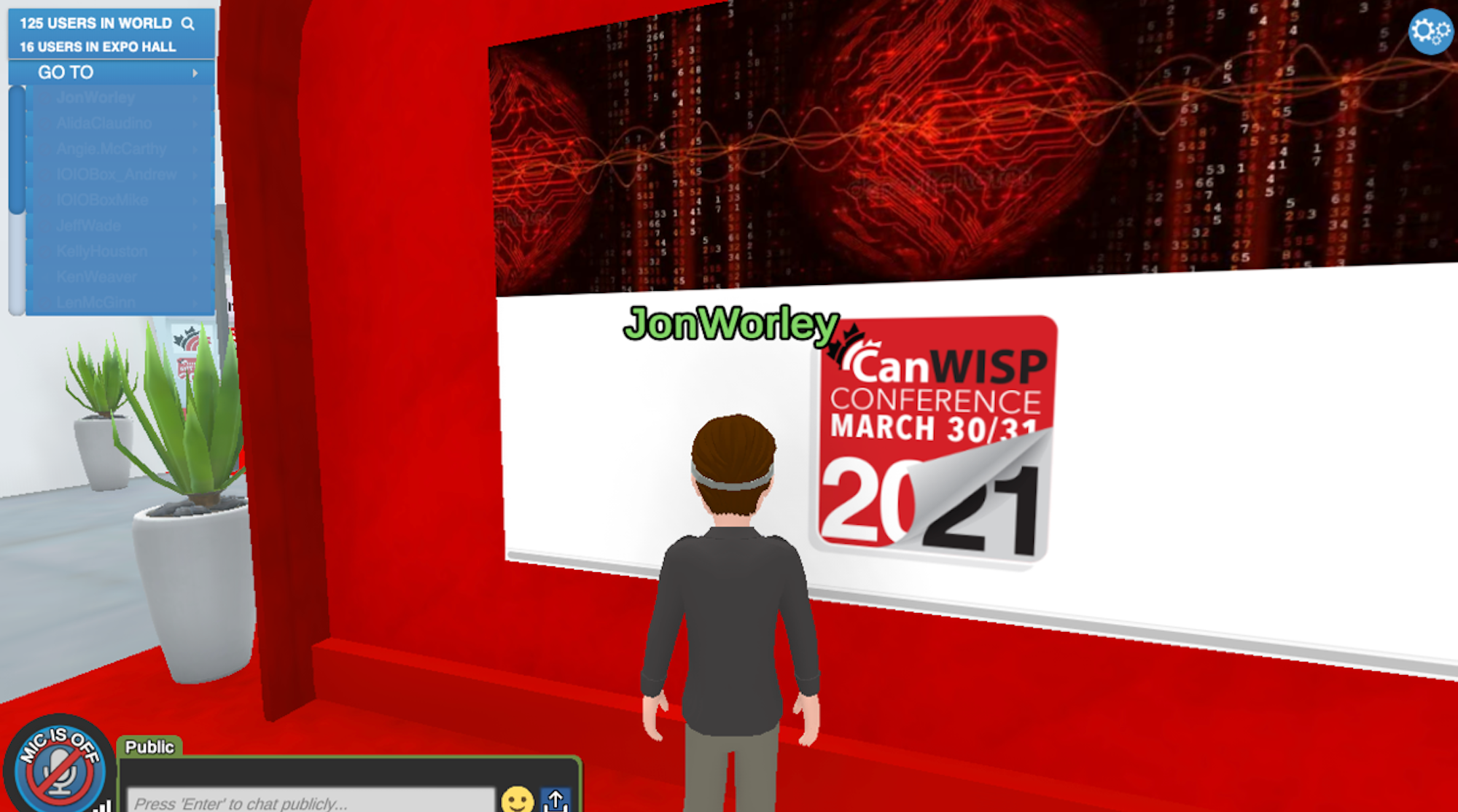 At the CanWISP conference, attendees were able to turn mics on and talk to each other's avatars just as if we were all gathering together at a real-world event. The Echo replicated the look and feel of an in-person convention, making the experience feel more "real" than a video call. We could wander around the event venue which included a reception area, auditorium, conference rooms, expo hall, and more. If we entered into a space with a glowing blue light, then we could even have private one-on-one conversations with each other. I had the ability to share my screen onto one of the screens in the virtual exhibit hall as well. We had several people (or shall I say avatars?) come talk to us about their Internet number resources.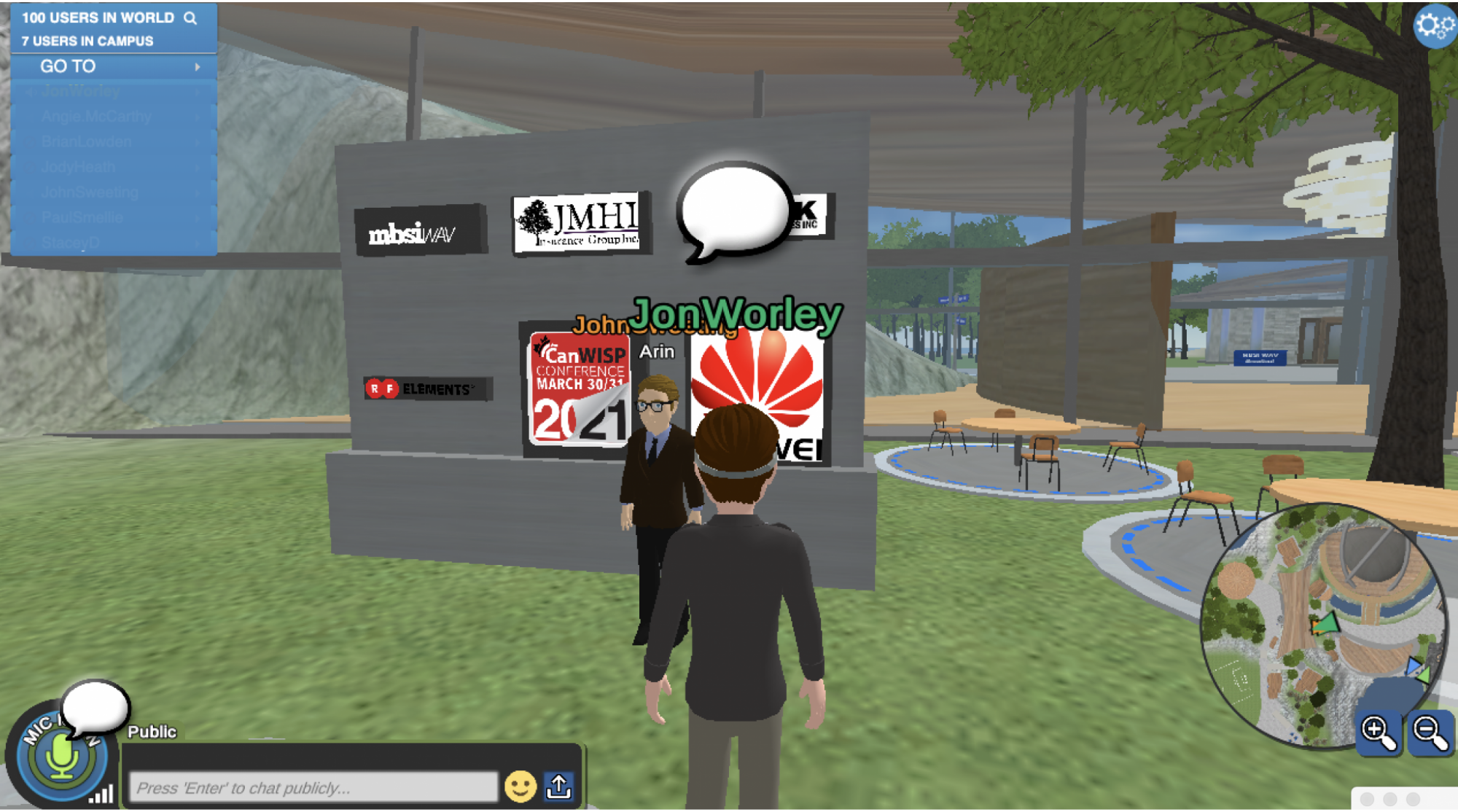 We received questions about everything from Resource Public Key Infrastructure (RPKI) to IPv4 transfers. When we host Help Desks for WISPs, the topics we can assist with can vary. For example, many are surprised to find out they can obtain resources from ARIN using special policies like the dedicated IPv4 block to facilitate IPv6 deployment which allows companies to receive up to a /24. Or they could even get on the IPv4 Waiting List to fulfill their request up to a /22 without needing to go to the transfer market. Every quarter we issue a distribution of IPv4 address space to organizations on the waiting list, and we will continue to do so until the space runs out. We also encourage organizations to get their IPv6 address space directly from ARIN, and will help guide you through your initial request. 
While we unfortunately couldn't hand out any of our famous IPv6 stickers like we normally would at an in-person ARIN Help Desk, I'm glad we were still able to answer questions for WISPs and to meet virtually. As always, if you'd like to speak to someone from ARIN about your resource needs (or get some of our famous IPv6 stickers), you can call our Registration Services Help Desk at 703.227.0660 and we'll be happy to help so you can get the resources you need to operate your network.
Recent blogs categorized under: Outreach
---
GET THE LATEST!
Sign up to receive the latest news about ARIN and the most pressing issues facing the Internet community.
SIGN ME UP →
---
Blog Categories
ARIN Bits
•
IPv6
•
Business Case for IPv6
•
Fellowship Program
•
Grant Program
•
Caribbean
•
Internet Governance
•
Updates
•
IPv4
•
Elections
•
Tips
•
Public Policy
•
Customer Feedback
•
Security
•
Outreach
•
RPKI
•
Training
•
IRR
•
Data Accuracy