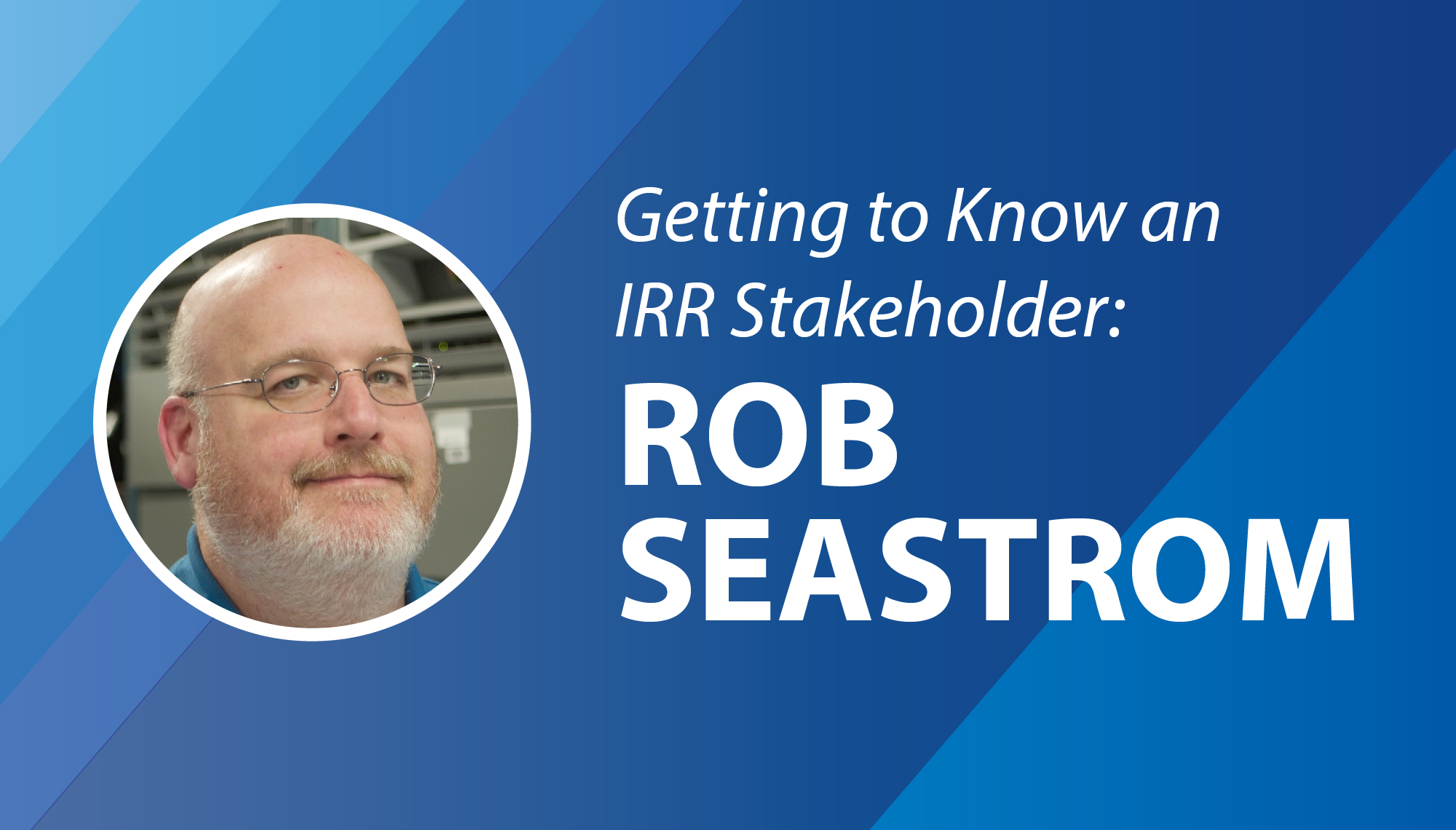 Getting to Know an IRR Stakeholder: Rob Seastrom
As you may be aware, we've been in the process of developing a new Internet Routing Registry (IRR) over the last few months, IRR-online. We're happy to report that we're well into the development work required for deploying core functionality. We expect this project to be deployed on or around 10 June 2020, with upgrades occurring through the end of the year. We've been working very closely with our external stakeholders on this new IRR, and recently had the chance to chat with one of the stakeholders, Rob Seastrom, to learn more about his role in the project and desired outcomes for this new IRR.
Please share a little bit about yourself and your background.
I've been involved in building Internet infrastructure for over 30 years, looking at the Internet from a broad range of perspectives, including that of tiny dial-up startups, hosting companies, TLD operators, and the second largest cable company in the U.S.  Since 2003, I've been a member of the ARIN Advisory Council, working with the community to craft good number resource policy.
What was your primary motivation for volunteering to help ARIN with this new web-based IRR project?
I have been a routing registry service user since the days of the NSFnet, when templates one submitted via email were called Network Advertisement Change Requests (NACRs). I've always been an advocate for making routing registries more accessible, and have written multiple how-tos for both internal and external consumption over the years.
Can you explain in a little more detail what your primary role is in this project?
I like to think of my role as being the "guy with dirt under his fingernails" and a mail archive folder full of 'Dear Colleague' emails from db-admin/auto-dbm (the mail responder robot name in the RIPE software) confirming the success or failure of my email template.
What is your desired outcome for this project?
I'm hoping for better integration of the ARIN IRR component with the registry ecosystem, including the registration database and RPKI.
How do you believe this new IRR will benefit the Internet community?
Routing registries and route filtering are similar to BCP-38, proper abuse contacts, in that the benefits accrue more to the Internet writ large than the organization that has to do the heavy lifting. The easier we make it for members to create IRR and RPKI data, the lower the barrier to entry, the more the Internet as a whole profits.  Getting to the point where there is almost no effort required on the part of the originating organization benefits the Internet community.
How did you obtain expertise in routing in general? Specifically, in Internet Routing Registries?
There is no substitute for practical experience, getting one's hands dirty on both personal and company infrastructure, and having people to bounce ideas off of.
We thank Rob, all of our external stakeholders, and the community at large for their support in deploying IRR Online. We look forward to sharing more details as the deployment approaches next month.
Any views, positions, statements, or opinions of a guest blog post are those of the author alone and do not represent those of ARIN. ARIN does not guarantee the accuracy, completeness, or validity of any claims or statements, nor shall ARIN be liable for any representations, omissions, or errors contained in a guest blog post.
Recent blogs categorized under: IRR
---
GET THE LATEST!
Sign up to receive the latest news about ARIN and the most pressing issues facing the Internet community.
SIGN ME UP →
---
Blog Categories
Grant Program
•
Public Policy
•
IPv4
•
Updates
•
Security
•
RPKI
•
IPv6
•
Data Accuracy
•
Elections
•
ARIN Bits
•
Business Case for IPv6
•
Fellowship Program
•
Caribbean
•
Internet Governance
•
Tips
•
Customer Feedback
•
Outreach
•
Training
•
IRR