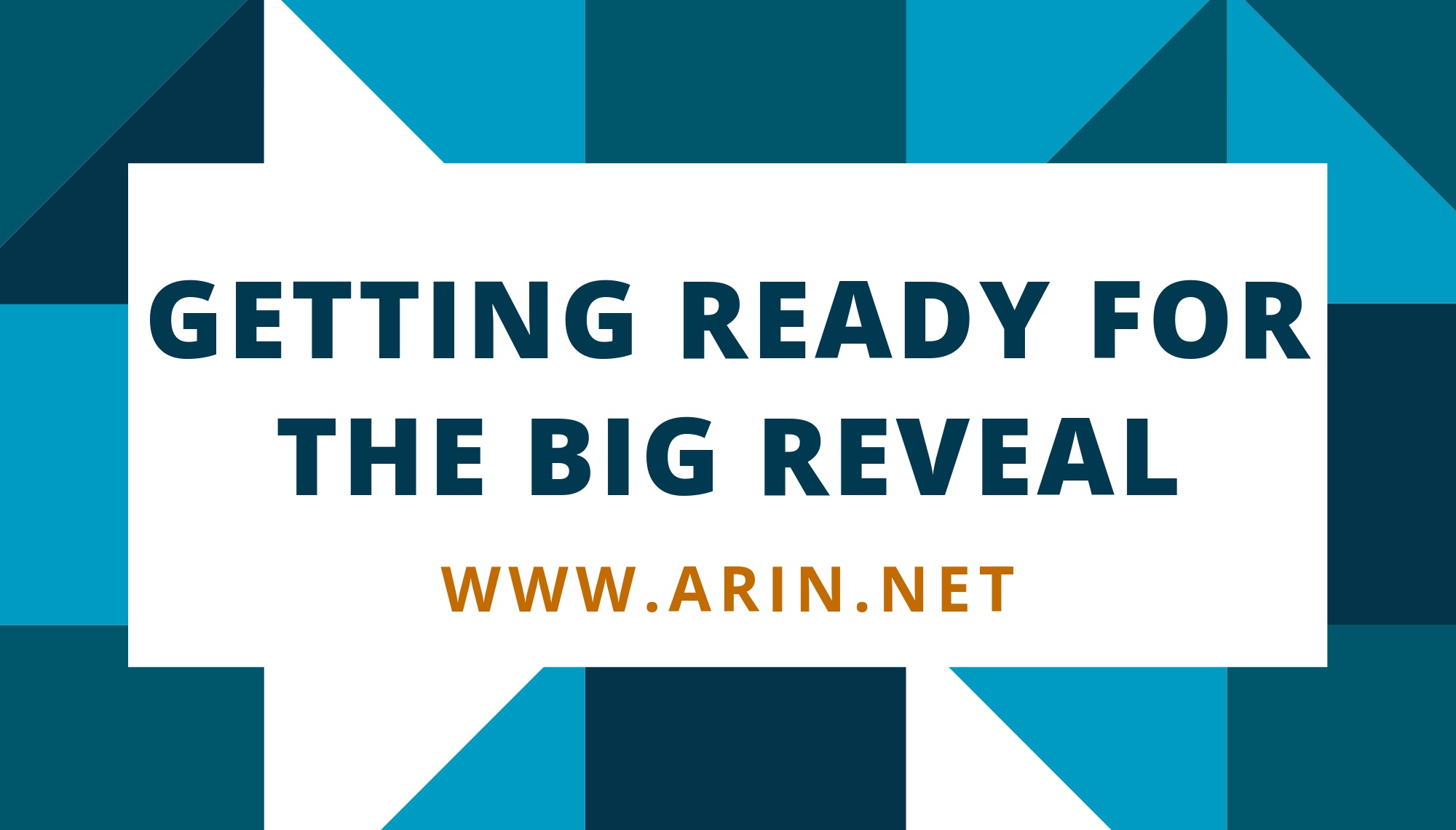 Getting Ready for the "Big Reveal"
There is always that tense moment at the end of a televised redesign show where you are waiting for the owner to see the changes made to their space. That is pretty much exactly how we are feeling as we get ready to share the new ARIN website. Rolling out a new website is not a trivial effort, and as we approach the reveal I want to take a minute to reflect on the process and tell you a bit about what you are going to see when you visit www.arin.net after 2 March.
We have made a concerted effort to engage with the ARIN community throughout the redesign process - which we launched in October 2017.  We asked for your input on everything from site organization and navigation to the location of the account log in and the contents of the site footer.
This project required the full dedication of the communications and software development team as we worked to integrate the website and account management application and meet project requirements that all aspects are responsive to allow them to work on all devices and with the goal of meeting the Web Content Accessibility Guidelines 2.1, level AA, from the World Wide Web Consortium (W3C).
We have made many changes to improve the user experience and accessibility, and we are still working on all areas of arin.net to ensure the best experience for our users. We are continuously remediating issues that we discover or are brought to our attention. We have been testing internally, and things are looking pretty solid. Sure, there are plenty of things we still want to improve, but we also want to know how it works for you. That means we need to get this out where you can use it and report back. We want to hear from you!
So, what is actually going to be different?
1.  Account Log In – It moved. In keeping with common web convention, log in moved to the top right corner of the screen.
2. Site and Whois Search are combined – Type in your query and it will respond from either site search results or RDAP for Whois queries. The results screen will offer the option to the other search type if it took the wrong path.

3. New Navigation and Menus – We have reorganized content based on your feedback, and we are now using a "mega menu", which means we are able to have a lot fewer links in the right-hand navigation on each page.
4. Notifications – Notifications, messages, and updates are now available by choosing the Notifications icon in the top right corner of the screen (next to your name). The number next to the icon indicates how many unread notifications you have.

5. Profile and Security Settings – These are available by choosing your name, then selecting Settings from the drop-down list. These settings include your username, password, profile information, and security settings (such as two-factor authentication).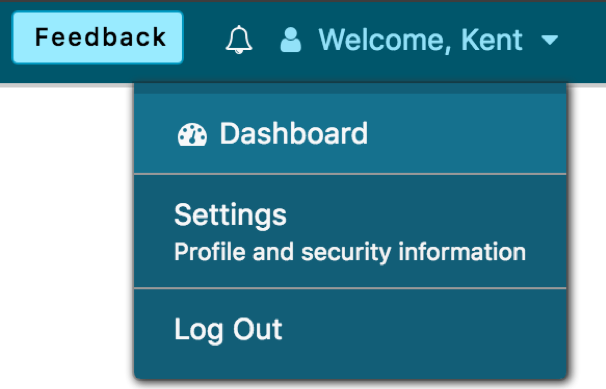 6. Whois (RDAP and RWS) – Queries submitted directly to whois.arin.net will continue to generate results using Whois-RWS. Whois queries using the search box on the homepage will go to search.arin.net, which generates results using RDAP. Both Whois-RWS and RDAP are pulling from ARIN's Whois. Details about both APIs are available on our website.
7. Team ARIN blog – We have pulled in the blog feed from our Team ARIN outreach site to make this content available for visitors to our main site. We create lots of amazing content that we don't want anyone to miss!
8. UI/UX Improvements – This project started in response to a series of ACSP Suggestions from the community. We have spent the last several years working to improve the user experience inside the customer management application, and this is the final step to integrate those improvements with our public website. We have redesigned things from top to bottom to make our systems friendlier for users.
I am really eager to hear what you think of our new website when you see it. There is a feedback button at the top of every page on the website where you can submit your comments. Thanks to everyone who chimed in when we asked for input. I hope you enjoy the new ARIN website.
Recent blogs categorized under: Updates