Posts by Sam C. Neel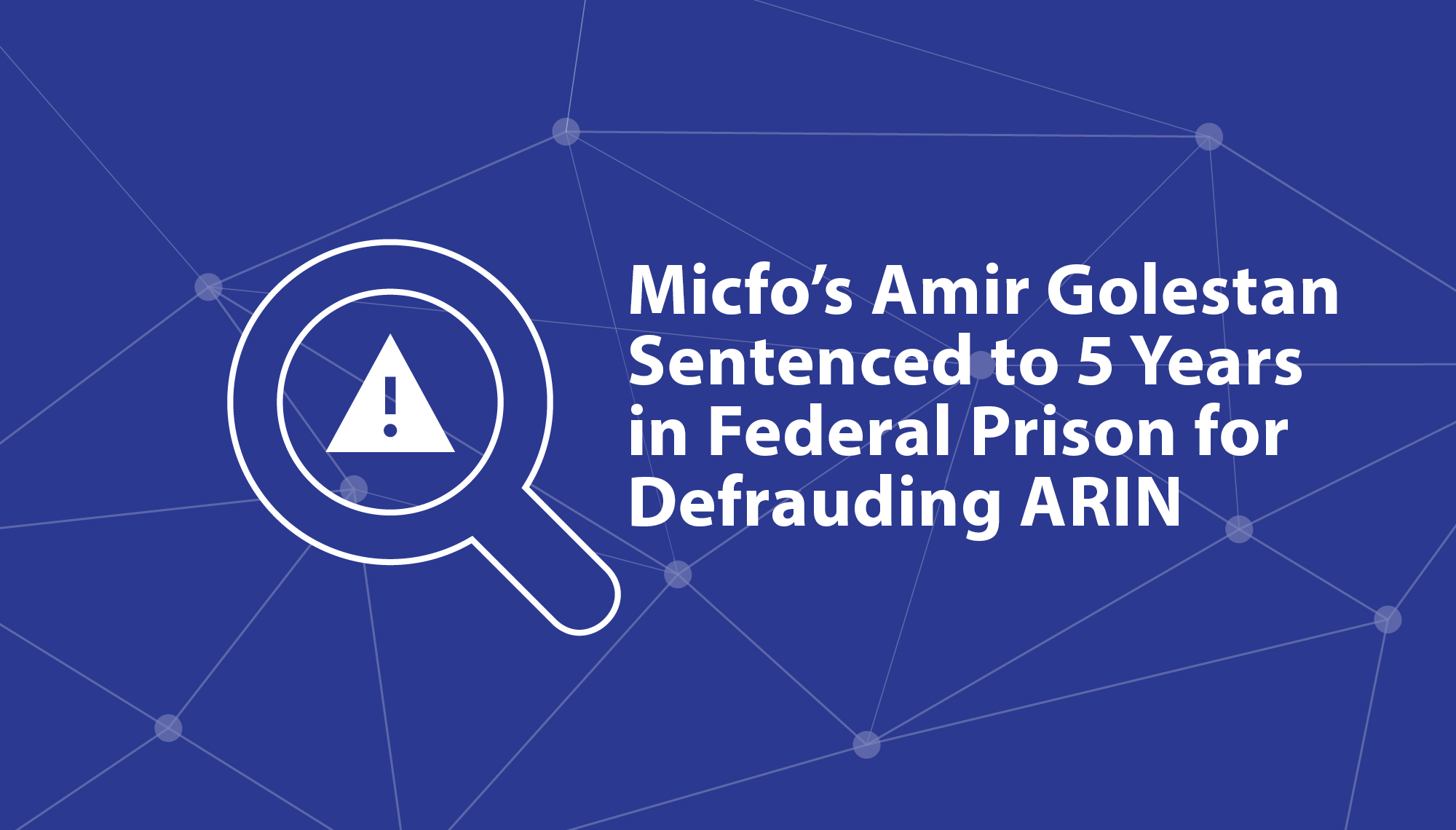 Micfo's Amir Golestan's five-year prison sentence comes nearly two years after he was convicted of defrauding ARIN and includes forfeiture of IP address rights and financial penalties.
---
GET THE LATEST!
Sign up to receive the latest news about ARIN and the most pressing issues facing the Internet community.
SIGN ME UP →
---
Blog Categories
Grant Program
•
Public Policy
•
IPv4
•
Updates
•
Security
•
RPKI
•
IPv6
•
Data Accuracy
•
Elections
•
ARIN Bits
•
Business Case for IPv6
•
Fellowship Program
•
Caribbean
•
Internet Governance
•
Tips
•
Customer Feedback
•
Outreach
•
Training
•
IRR