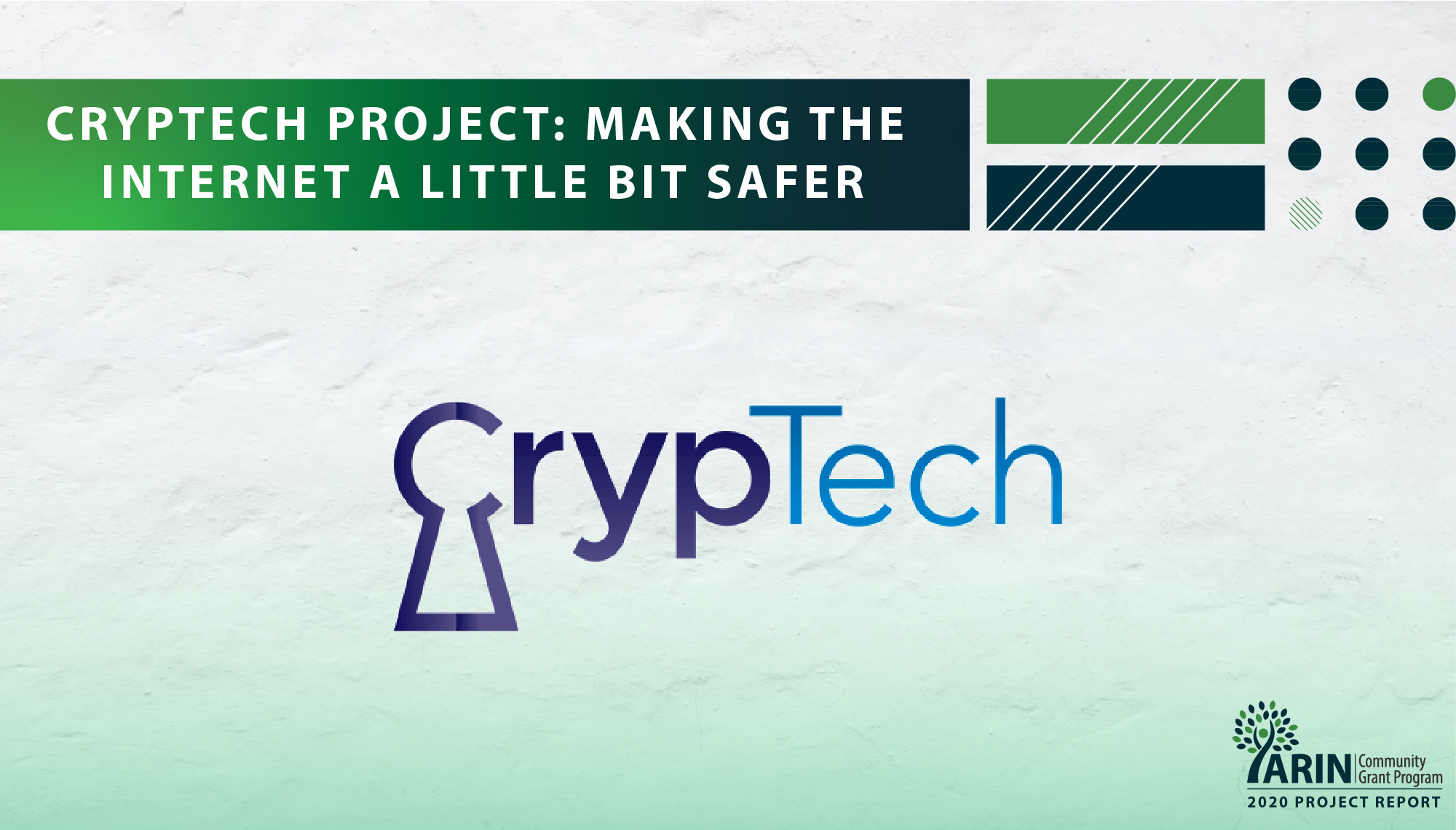 CrypTech Project: Making the Internet a Little Bit Safer
ARIN Community Grant Program Recipient Report
Since 2014, CrypTech has been trying to make the Internet safer to use with its open-source hardware engine that will meet the needs of Internet infrastructure systems that use cryptography.
Overview
CrypTech received a grant from ARIN this year to help facilitate its ongoing project. Because of ARIN's involvement, we were able to build six prototype boards of our newest design iteration, which includes new components for more security overall.
Hardware security modules can be helpful for companies and organizations to utilize encryption for sensitive information, but some don't have the resources to implement them. We're hoping to make the entry point easier for everyone with this open-source project.
A few of our accomplishments this year include:
Board designs moved to KiCAD and verified
New board design complete, including new MKM, new FPGAs, and tighter security embedded in the physical layer
Six new prototype boards created, debugging in progress
Testing is underway on the new components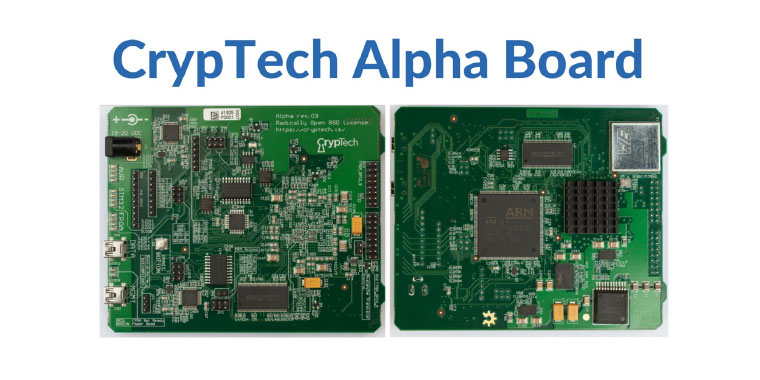 Our overall project accomplishments include:
Open-source hardware and software published

RSA signing remains the main use case (80 sigs/sec)
Release 4 of the software, with updates coming once testing of the new board is complete

Hash-based signatures
External security code audit

No critical vulnerabilities found
All of our hardware and software is documented and publicly available as open-source solutions, if you're interested in learning more.
Benefits to the ARIN Region
The new technology that we have been able to create enables registries, network operators, and vendors to build security technology that is based on a fully open, auditable and reproducible design for commercial and research applications.
Our vision is to support the Internet community globally, and any operations of RPKI infrastructure or DSSEC infrastructure in the ARIN region could benefit from our technology. We've heard from feedback from our users saying: "The CrypTech technology allowed us to build a proof-of-concept Hardware Security Module for DNSSEC signing and identity management operations using RSA. This allowed us to implement a fully open source HSM."
What's Next for CrypTech?
We are currently in the testing phase for our new components. Visit CrypTech.is for more information on this ongoing project.
About the ARIN Community Grant Program
ARIN provides financial grants in support of initiatives that improve the Internet industry and user environment. Since its launch in 2019, ARIN has funded 15 projects. Visit the ARIN Community Grant Program page for more information and to find out how your organization can apply in 2022.
Any views, positions, statements or opinions of a guest blog post are those of the author alone and do not represent those of ARIN. ARIN does not guarantee the accuracy, completeness or validity of any claims or statements, nor shall ARIN be liable for any representations, omissions or errors contained in a guest blog post.
Recent blogs categorized under: Grant Program