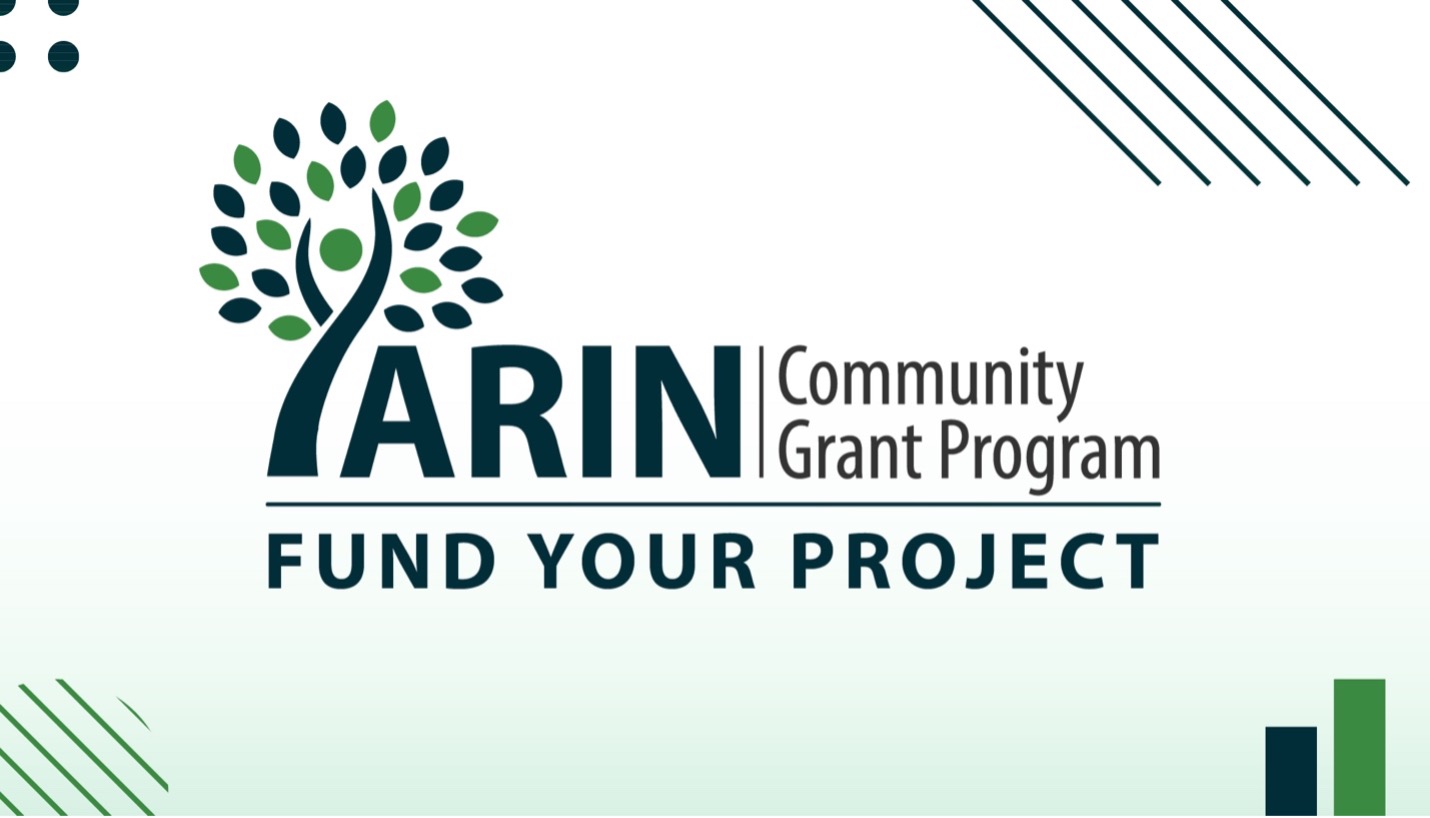 Improving the Internet One Grant at a Time
Apply Now for a 2021 ARIN Community Grant
We are excited to accept applications for the third year in a row to our ARIN Community Grant Program! Since it launched, we have awarded 12 grants and projects have directly reached more than 1,250 individuals in 2019 alone. 2020 program projects are currently in progress and off to a great start. You can learn about some of our past grant recipients and the interesting work they've been doing on the blog and on our grant webpage. If you are interested in applying for a grant in 2021, you are in the right place. Here's a look at what you need to know.
What is the ARIN Community Grant Program?
The ARIN Community Grant Program provides financial grants in support of operational and research projects that improve the overall Internet industry and Internet user environment that advance ARIN's mission and broadly benefit the Internet community within the ARIN region.
Who is eligible to apply?
In order to be eligible to apply for a grant, projects must be non-commercial in nature, broadly benefit the Internet community within the ARIN region, and fit into one or more of these four broad categories:
Internet technical improvements that promote and facilitate the expansion, development, and growth of the infrastructure of the Internet consistent with the public interest
Registry processes and technology improvements that help maintain a globally consistent and highly usable Internet Numbers Registry system
Informational outreach that advances the Internet on topics such as, but not limited to: IPv6 deployment, Internet research, and Internet governance
Research related to ARIN's mission and operations
Are there any differences since last year?
This year we continued to clarify the eligibility guidelines and selection criteria in addition to adding a special section on our website with information for applicants to make it easier for you to build quality applications. We also refined budget requirements (the more details you can provide, the better) and removed the option for partial funding. In addition, we implemented funding term limits to two successive years so more organizations can have a chance to receive a grant. For 2021, the ARIN Board of Trustees approved a total expenditure of up to $40,000 (USD) for grants of varying amounts, starting at $1,000 to $15,000 (USD) and based on project need. The overall goals of the program remain the same, and we look forward to seeing the projects you are working on to the benefit of the Internet community.
I'm ready to apply, now what?
The call for applications is open now through 2 June 2021. We encourage you to clearly demonstrate how your project meets the selection criteria throughout the application form to improve your project's chances of selection. The Grant Selection Committee uses the exact 50-point scale posted online to score projects and make funding recommendations, so carefully consider how your project aligns and answer the questions in the application form accordingly. Your application should include sufficient detail for evaluation of the proposed benefit to the ARIN region, meaning research funding requests should document a specific use-case and software project proposals should include a software requirement document for example. The strongest applications are both thoughtful and detailed. If you have any questions, you can reach out to us at apply@arin.net.
We look forward to funding important projects that will benefit the greater Internet community through our ARIN Community Grant Program in 2021!
Recent blogs categorized under: Grant Program
---
GET THE LATEST!
Sign up to receive the latest news about ARIN and the most pressing issues facing the Internet community.
SIGN ME UP →
---
Blog Categories
Grant Program
•
Public Policy
•
IPv4
•
Updates
•
Security
•
RPKI
•
IPv6
•
Data Accuracy
•
Elections
•
ARIN Bits
•
Business Case for IPv6
•
Fellowship Program
•
Caribbean
•
Internet Governance
•
Tips
•
Customer Feedback
•
Outreach
•
Training
•
IRR