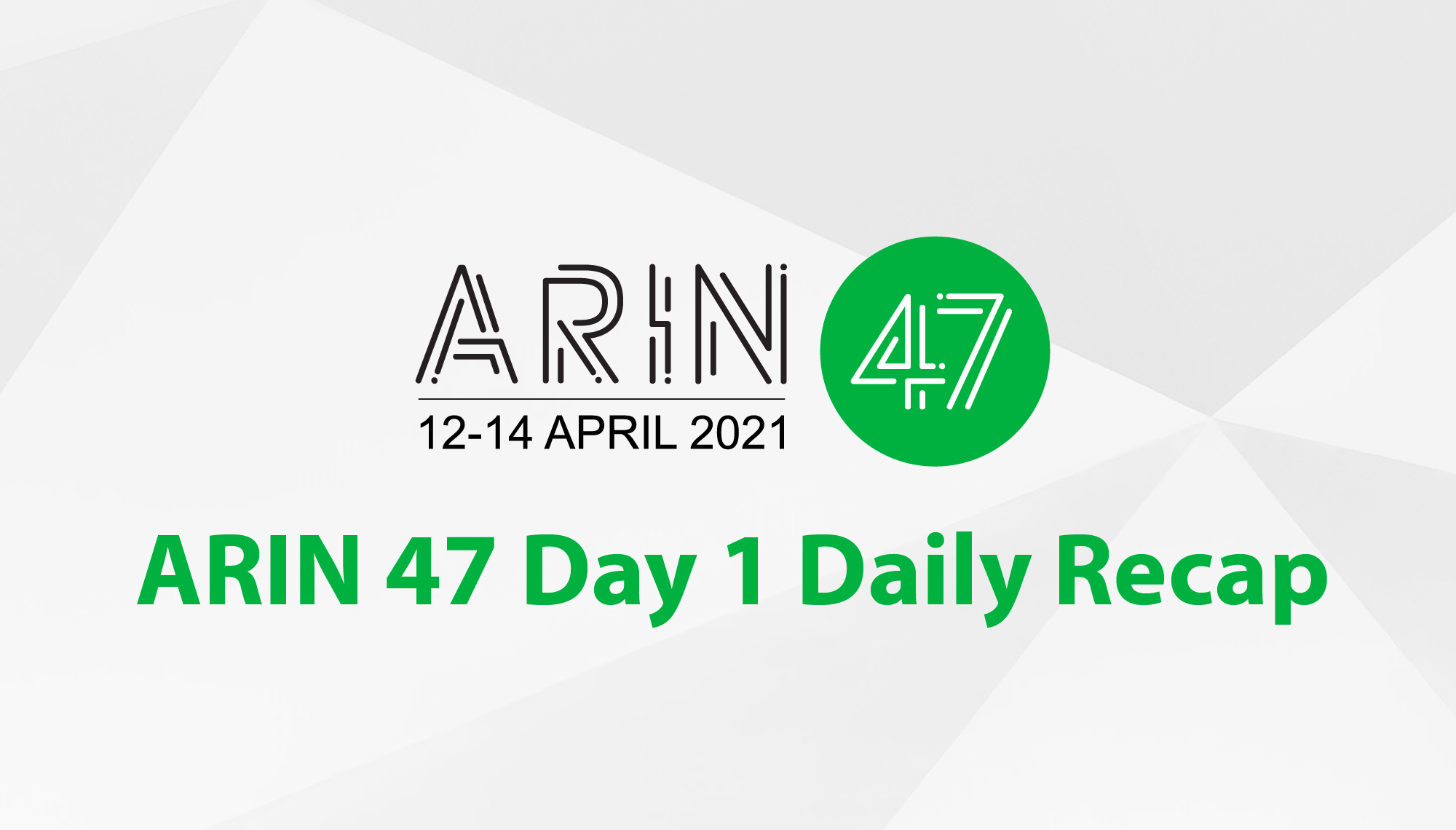 ARIN 47 Day 1 Daily Recap
We've been preparing and looking forward to our ARIN 47 Public Policy and Members Meeting, and the day has finally arrived! While we are gathering fully virtually once again to ensure the safety of all participants and our staff, we look forward to all the things we know and love about these meetings, from important policy discussions to networking opportunities. (We've even thrown in some fun surprises along the way like a keynote presentation and cooking live with ARIN staff). Here's a virtual overview of what took place on day one of ARIN 47.
Take (Key)Note
John Curran, ARIN President and CEO, opened the meeting with announcements and went over the format of the meeting. He then opened it up to our first event of the day, a fascinating Keynote Speech by David Monnier of Team Cymru, "A Day in Internet Miscreancy: Why Security Policy and Practice Matter." In this talk, we learned why security is a critical component to participation on the Internet. Using data and visualizations, David walked us through a day-in-the-life view of miscreant operations on the global Internet. Following the Keynote, John Sweeting, ARIN's Chief Customer Officer, shared an update about the community consultations we've held so far in 2021. He also shared a sneak peek into our new Premier Support Services which will be made available for customers who are considered 2XL and above initially. Mark Kosters, ARIN's Chief Technology Officer, was up next to deliver an update about our Internet Routing Registry (IRR), Resource Public Key Infrastructure (RPKI), and Password Security. Mark shared the great news about how ARIN currently leads in the number of published Route Origin Authorizations (ROAs), which we shared a few weeks ago in this blog. He also discussed the recent consultation about Password Security and the results regarding how ARIN plans to move forward to address this.
Lisa Liedel, Director of Registration Services, took to the mic next to share an update about her department. John Curran followed to share information about our recent ARIN Fee Consultation, which opened up last Friday, 9 April. You can view the proposed 2022 Fee Schedule on our website and you can provide comments to arin-consult@arin.net.  Lisa returned to deliver the next presentation, Policy Implementation and Experience Report, in which she explained ARIN's experience implementing the most recent policies. Leif Sawyer, Advisory Council (AC) Chair, offered the final presentation before the break, the Advisory Council and Policy Docket Report. He broke down the policies that would be discussed over the next two days, and then we all took a break.
Stretch Your Mind (& Body)
This break was a special one! I led a ten-minute stretching session to help work out the kinks of sitting at the computer. Then we all played a competitive game of trivia hosted by ARIN User Experience Designer, Jesse Helfrich, before returning to hear the first round of policy discussions at ARIN 47.
Policy Discussions
Closing Time
Following policy discussions, we opened the mics. With no further questions from the audience, Paul Andersen, Board of Trustees Chair, gave the closing announcements. Then it was time for some food and fun! We hosted a DIY Happy Hour, complete with a live cooking event with one of ARIN's Software Engineers, Adam "Squirrl" McClintock. We had shared our DIY Happy Hour Cookbook in advance, and encouraged our attendees to bring their own drinks and apps, sit back, relax, and enjoy casually socializing with friends new and old in breakout rooms like the Sports Bar, Around the Campfire, Arcade, Coffee Shop, and Pet Friendly Fun.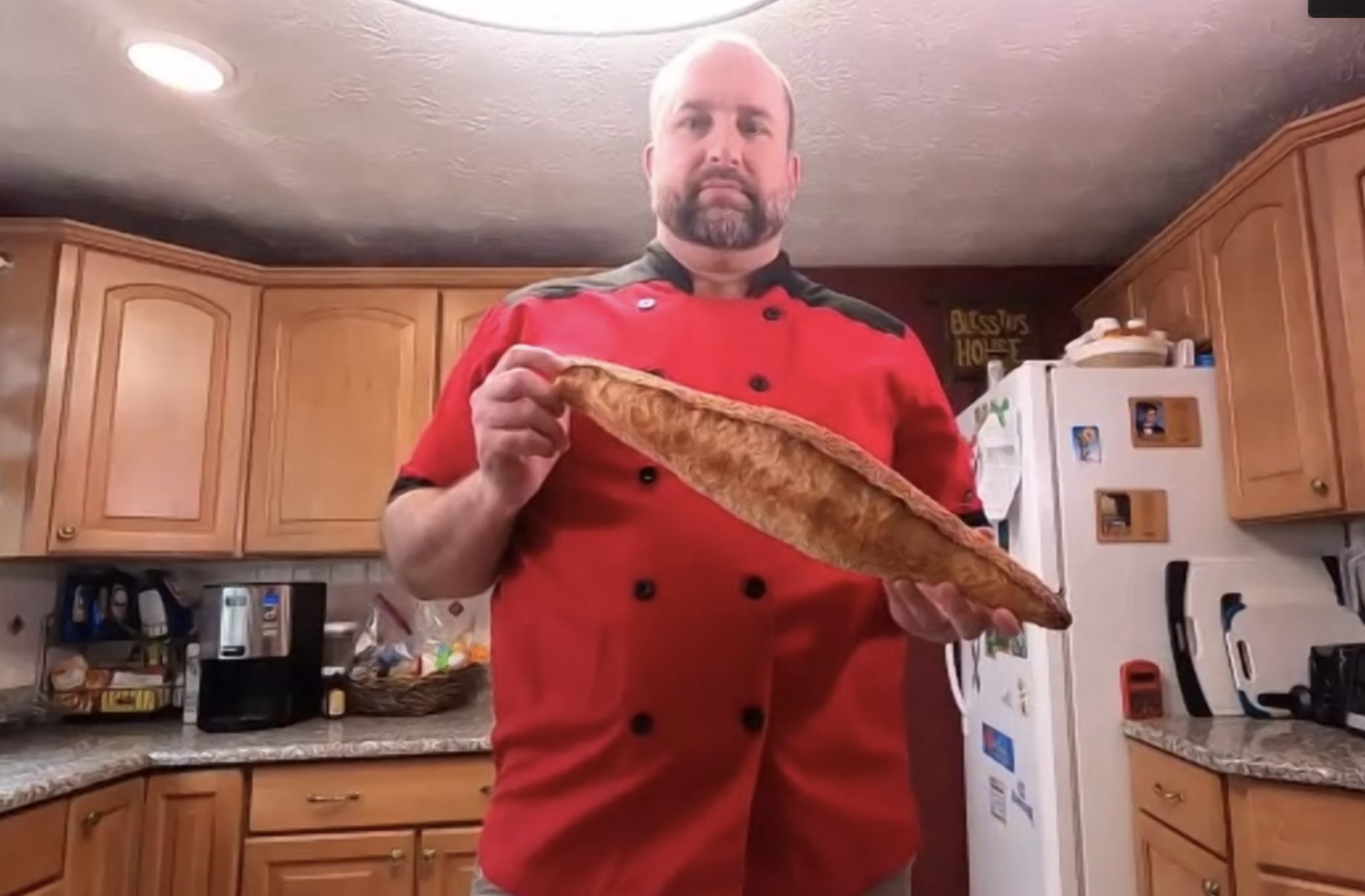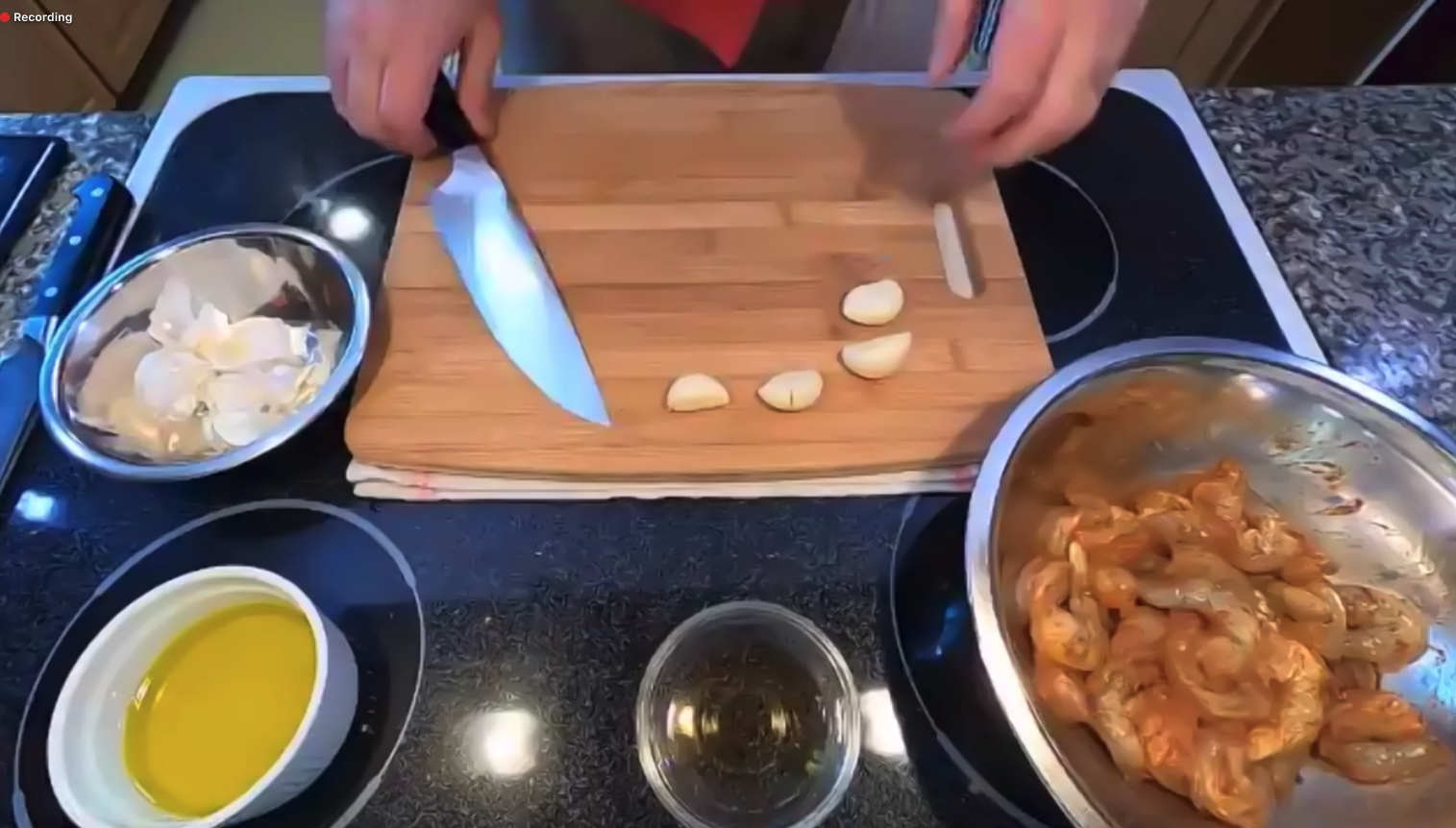 And that was a wrap on day one of ARIN 47! If you want to refer to anything you've seen so far, all slides from today have been posted online. Over the next few days, we'll also add links to the full transcript and webcasts to this page as well. Don't forget to join us tomorrow for day two of ARIN 47!
A Few Tweets from the Day:
Don't forget to tweet using #ARIN47 tomorrow!
teamcymru: RT @TeamARIN: #ARIN47 begins on Monday! What are you most looking forward to? Policy discussions? DIY Happy Hour? Catching up with friends (virtually) old and new? The Keynote Presentation by @teamcymru? We'd love to hear! https://t.co/IQymCjQKmk

— Mrs. Y. (@MrsYisWhy) April 12, 2021
@TeamARIN ARIN47 is live…some quotes about the Internet. Add Paul Vixie's "the Internet is not for sissies" ..hear them all :-)! pic.twitter.com/62UXQvfMPH

— ari (@innear) April 12, 2021
https://t.co/E1vSEkc5K7's @StreambankHazan will be speaking at the @TeamARIN 47 Public Policy and Members Meeting about the IPv4 Transfer Market Trends on Wednesday April 14 at 12:40 pm ET. The meeting starts today! Register now >> https://t.co/FelVhEy3v1 #ARIN #IPv4 pic.twitter.com/NpucQx6I7N

— IPv4.Global (@Ipv4G) April 12, 2021
Recent blogs categorized under: Public Policy
---
GET THE LATEST!
Sign up to receive the latest news about ARIN and the most pressing issues facing the Internet community.
SIGN ME UP →
---
Blog Categories
IPv6
•
Business Case for IPv6
•
Fellowship Program
•
Grant Program
•
Caribbean
•
Internet Governance
•
Updates
•
IPv4
•
ARIN Bits
•
Elections
•
Tips
•
Public Policy
•
Customer Feedback
•
Security
•
Outreach
•
RPKI
•
Training
•
IRR
•
Data Accuracy