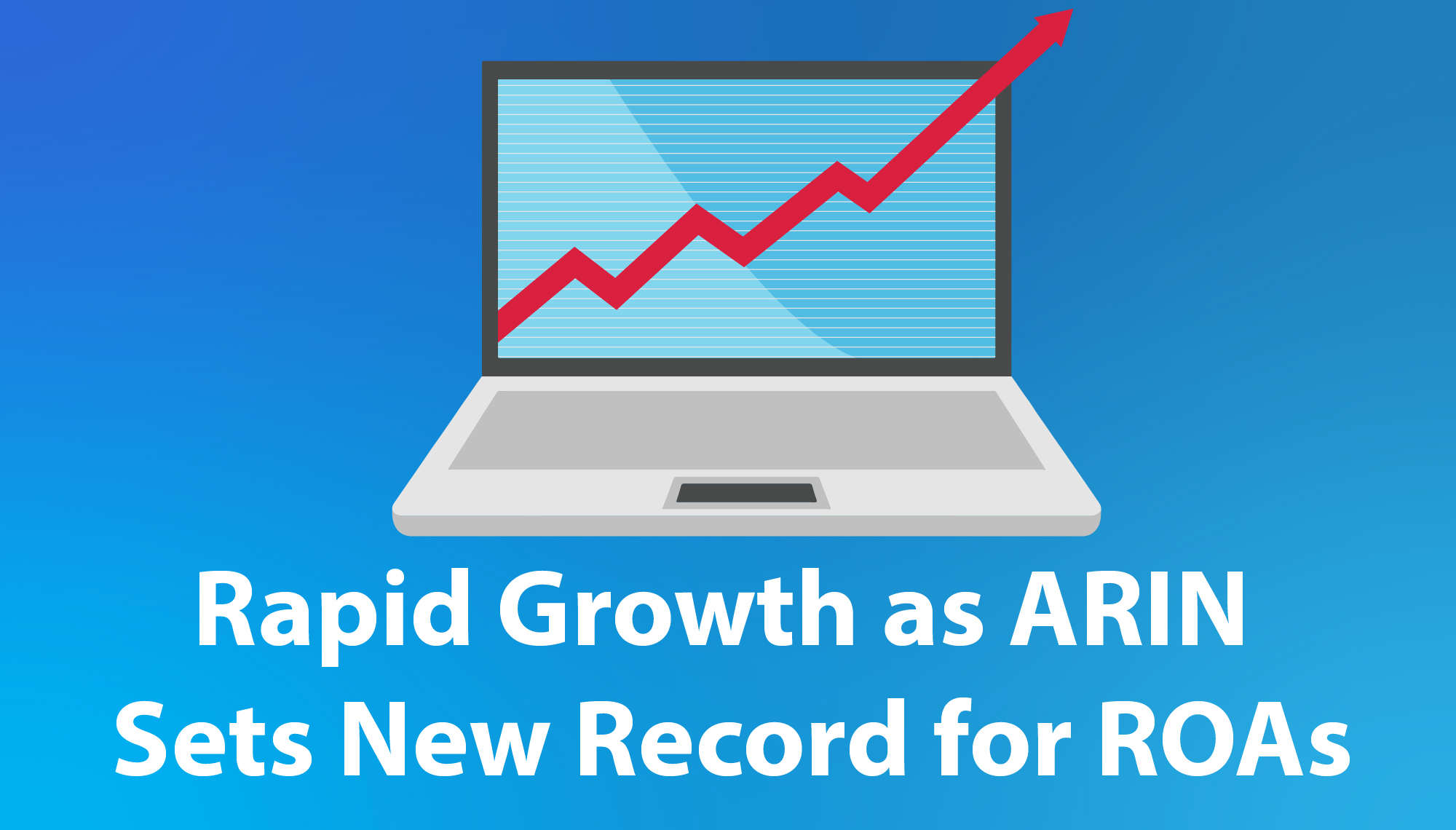 Rapid Growth as ARIN Sets New Record for ROAs
RPKI adoption slow out of the blocks, now moving ahead
As with any new networking technology, initial deployment of Resource Public Key Infrastructure (RPKI) in our region began slowly. It wasn't until September of 2018, (6.5 years after RFC 6480), before the 1,000th Route Origin Authorization (ROA) was created in the ARIN region. It took less than two years (July 2020) for that number to reach 10,000. And now in less than one year that number has more than doubled. On 13 March 2021, we reached a major milestone. The total number of published ROAs in the ARIN region surpassed 23,100, which is more than any other Regional Internet Registry (RIR) to date! This now sets a new record for published ROAs.
You may recall in a past blog that we determined our existing approach and level of resources supporting RPKI/Routing Data strategies was not sufficient to meet the growing needs of our community. The ARIN leadership team made the decision to respond to this need by committing to an updated approach and additional staff resources focused on our routing-related services.
Enter: me! I was recently brought on as ARIN's new Senior Product Owner and will be 100% dedicated to routing security-related service offerings. I will own the RPKI strategy and development paths on behalf of ARIN and the community. I encourage you to ask me questions, share your comments, make suggestions, and give me your feedback. You can email me at routing.security@arin.net. I want ARIN to be your valued resource for routing security.
Ensuring that routing information continues to be safe and accurate is critical to the success of ARIN, the global registry system, and the Internet community. I look forward to sharing updates with our community as I step into this new role to support a secure and reliable Internet routing experience for all.
Recent blogs categorized under: RPKI
---
GET THE LATEST!
Sign up to receive the latest news about ARIN and the most pressing issues facing the Internet community.
SIGN ME UP →
---
Blog Categories
Grant Program
•
Public Policy
•
IPv4
•
Updates
•
Security
•
RPKI
•
IPv6
•
Data Accuracy
•
Elections
•
ARIN Bits
•
Business Case for IPv6
•
Fellowship Program
•
Caribbean
•
Internet Governance
•
Tips
•
Customer Feedback
•
Outreach
•
Training
•
IRR