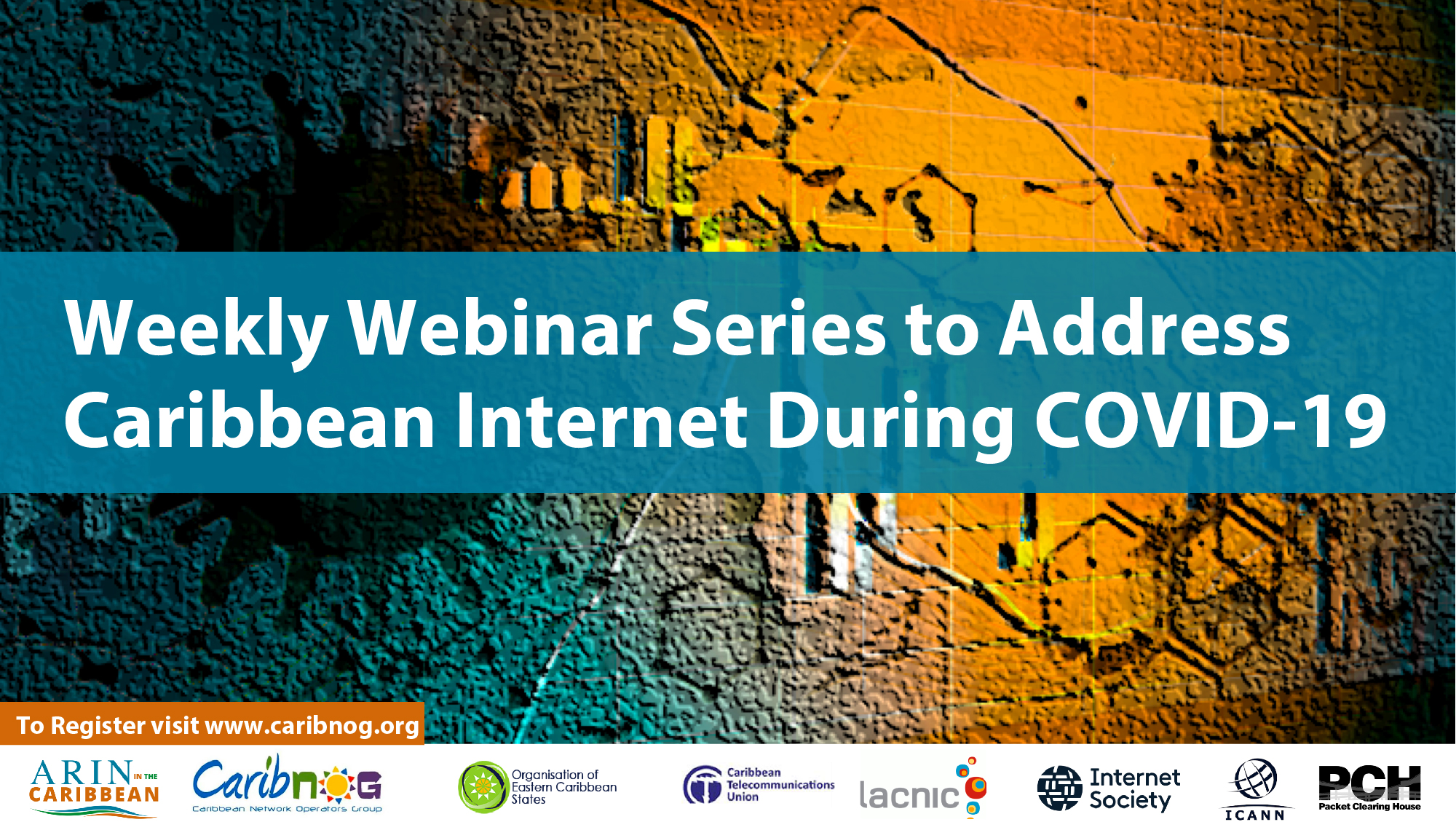 Weekly Webinar Series to Address Caribbean Internet During COVID-19
People around the world are working in a new way as governments and health organizations have implemented stay-at-home orders to slow the spread of the new COVID-19 pandemic and prevent health care systems from being overwhelmed.
As a result, there has been an increased demand for online services. Around the world, and across our region, people are relying on the Internet to work from home and stay in touch with the ones they love. This increase in Internet usage is testing the capacity and resilience of regional networks and, more specifically, of local Internet capacity.
There has never been a stronger case or a better time for building and strengthening local Internet Exchange Points, or IXPs. IXPs help reduce the cost of delivering domestic Internet traffic. They also improve transmission efficiencies and foster the development of the local Internet ecosystem and economy.
For years, ARIN and Internet development-focused organizations, such as the Caribbean Telecommunications Union (CTU), the Caribbean Network Operators Group (CaribNOG), and the Internet Society have advocated for the proliferation of Internet Exchange Points (IXPs) in the Caribbean. Now, we are collaborating to help Caribbean countries rapidly expand local Internet capacity and improve the quality of Internet Services.
We're excited to be offering a series of free weekly online webinars to put a spotlight on "COVID-19 and the Caribbean Internet." These webinars, co-hosted by ARIN and CaribNOG, will explore the impact of the COVID-19 pandemic on Caribbean Internet infrastructure, network security, electronic service delivery, telecommunications regulation, public policy and public safety. Each webinar will feature lessons from IXPs around the region and across the world.
Visit our COVID-19 and the Caribbean Internet Webinars page to learn about upcoming webinars, which will be taking place weekly. Registration is available on a weekly basis at CaribNOG.org.
Recent blogs categorized under: Caribbean
---
GET THE LATEST!
Sign up to receive the latest news about ARIN and the most pressing issues facing the Internet community.
SIGN ME UP →
---
Blog Categories
ARIN Bits
•
IPv6
•
Business Case for IPv6
•
Fellowship Program
•
Grant Program
•
Caribbean
•
Internet Governance
•
Updates
•
IPv4
•
Elections
•
Tips
•
Public Policy
•
Customer Feedback
•
Security
•
Outreach
•
RPKI
•
Training
•
IRR
•
Data Accuracy