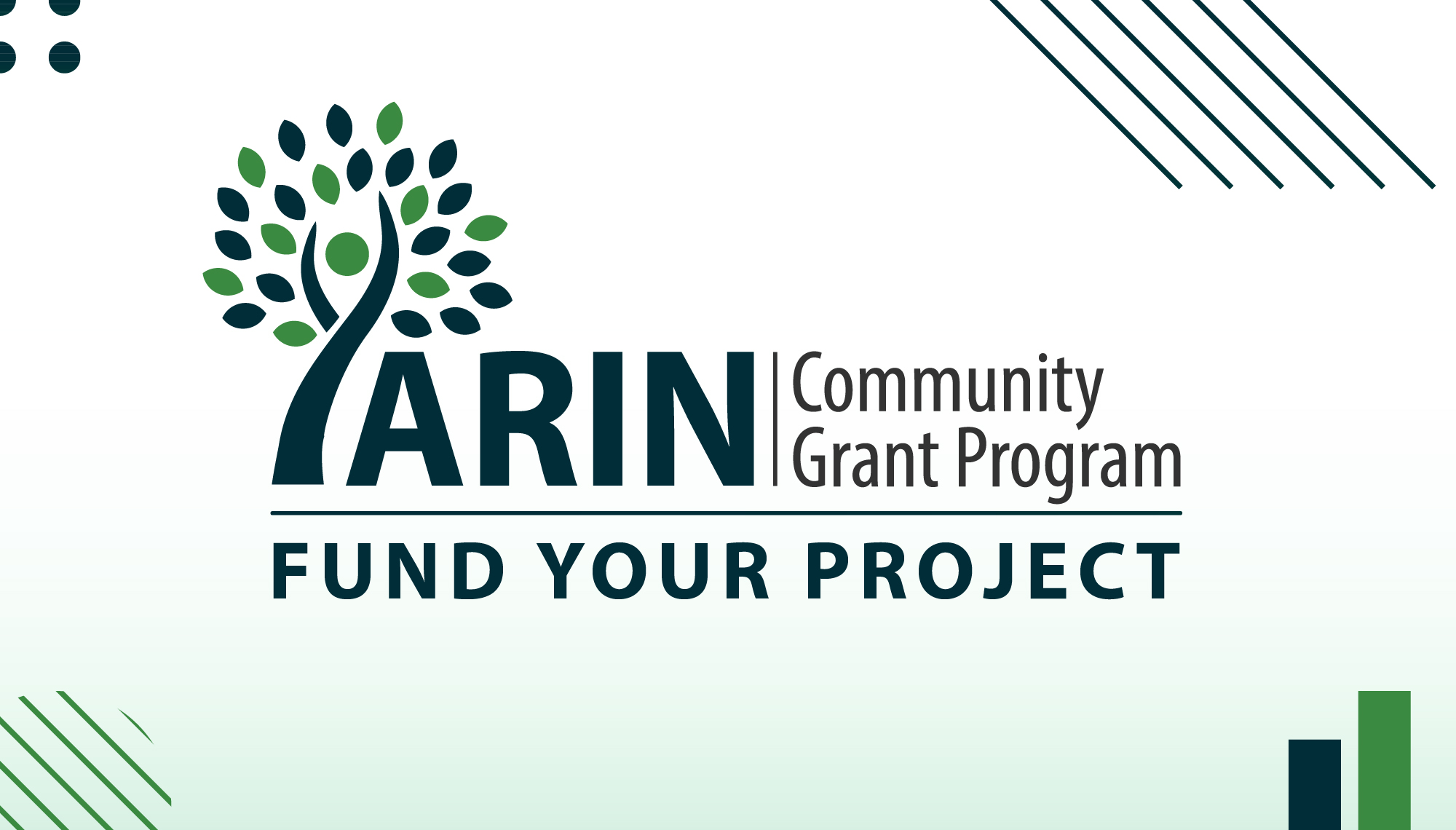 Fund Your Project through the ARIN Community Grant Program
We just opened the call for applications for the 2020 ARIN Community Grant Program, and this could be your opportunity to get funding for a project you are working on. How can you find out if your project would be a good fit? Let's take a look at the program details:
What is the ARIN Community Grant Program?
The ARIN Community Grant Program provides financial grants in support of operational and research projects that improve the overall Internet industry and Internet user environment that advance ARIN's mission and broadly benefit the Internet community within the ARIN region.
How is it different than last year?
Launched last year, our grant program is now in its second year. We were happy to fund four projects in 2019 that you can read about in my previous post on the topic. This year we're excited to fund yet another round of excellent projects. We made a few edits to the program eligibility guidelines and selection criteria to clarify exactly what we are looking for, who can apply, and how applications will be scored.
What kind of projects are eligible?
The goals of the ARIN Community Grant Program are to fund projects that:
Make Internet technical improvements that promote and facilitate the expansion, development, and growth of the infrastructure of the Internet consistent with the public interest
Improve registry processes and technology that help maintain a globally consistent and highly usable Internet Numbers Registry system
Advance the Internet through informational outreach on topics such as, but not limited to: IPv6 deployment, Internet research, and Internet governance
Conduct research related to ARIN's mission and operations
If you have a project that fits into one of these categories, consider applying. You should also note that no commercial ventures will be funded. In your application, you should take care to fully describe your project's specific benefit within the ARIN region and how project outcomes are of a sustainable nature even beyond the funding year.
Who should apply?
Representatives of organizations with an idea for an innovative project that benefits the ARIN community are encouraged to apply. We will accept applications from non-government organizations, non-profit educational bodies, universities, academic & research institutions, and open-source groups to name a few. If you represent another type of organization and have a project that meets the eligibility criteria, you are also welcome to apply.
How much funding could my project get?
The ARIN Community Grant Program has a total budget of $60,000 (USD) in 2020 that will be awarded to multiple projects in varying amounts. The minimum award amount is $1,000 and funding is based on the unique need of each project. You will be asked for detailed budget information during the application phase to be considered for funding.
When is the deadline?
We are accepting grant applications until 11:59 ET on Wednesday, 10 June 2020. Mark your calendar so you don't miss the deadline!
How are projects selected?
The ARIN Grant Selection Committee will review applications according to the published selection criteria and make recommendations to the ARIN Board of Trustees Finance Committee. The ARIN Board of Trustees will then make the final selection after which all applicants will be notified of their application status.
How do I apply?
All the information you need to apply can be found on ARIN's Community Grant Program page. Hit the "apply now" button to start your application.
Do you have any tips for me?
Be sure to carefully read each application question and take your time filling in the details about your project. Keep in mind your application will be scored on a 50-point scale in five major areas: alignment with eligibility guidelines, relevance and reach, impact, budget, and likelihood of success. Make sure you demonstrate exactly how your project meets each of these selection criteria. Good luck! We look forward to receiving your application and funding projects that serve the ARIN community for a better Internet.
Recent blogs categorized under: Grant Program