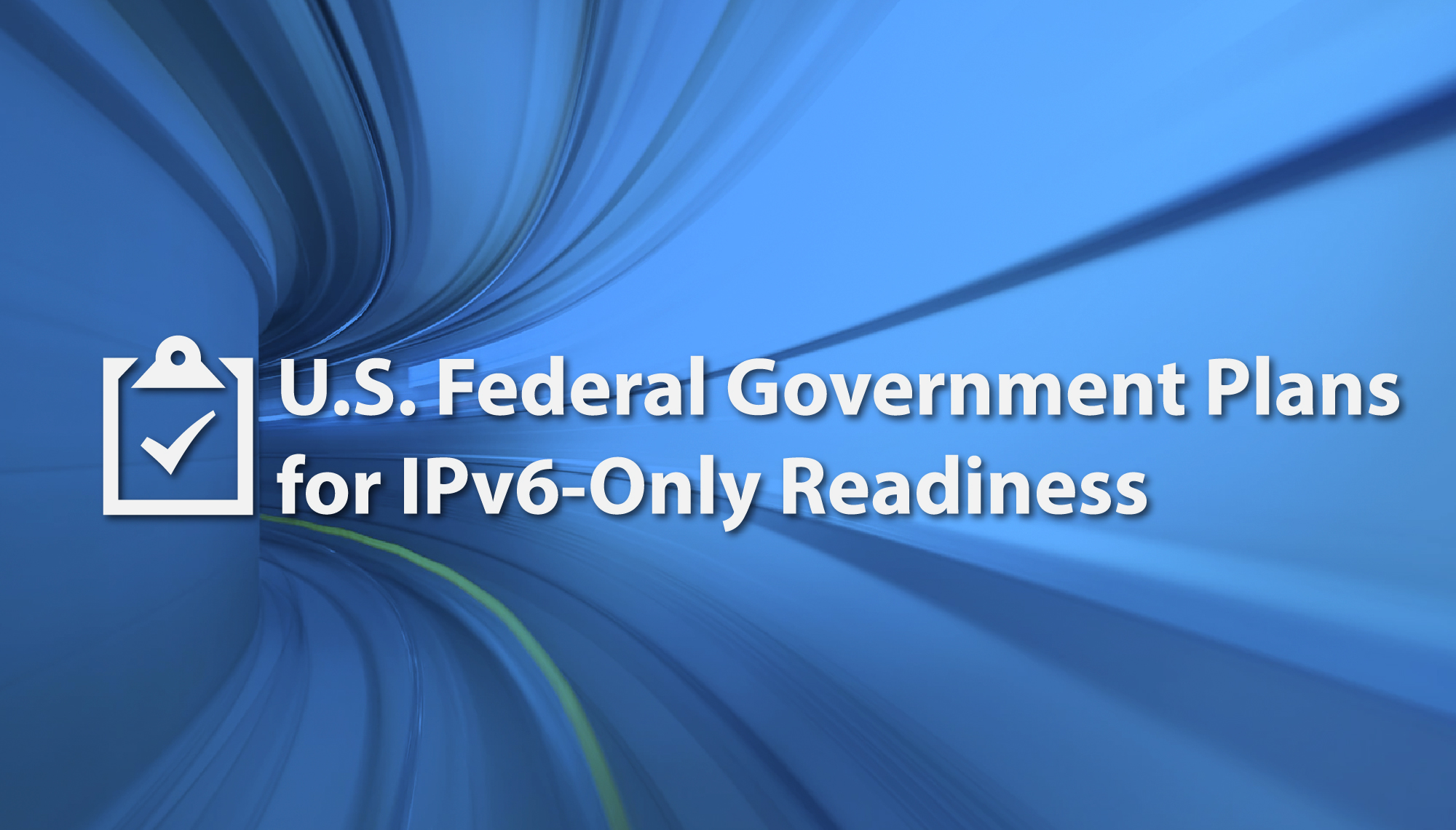 U.S. Federal Government Plans for IPv6-Only Readiness
On 2 March 2020, the United States Federal Government released a statement about their plan to transition the majority of U.S. Government networks and services to IPv6-only networks inside the next five years. The new draft guidance issued Monday requires agencies to develop and implement plans to ensure "at least 80% of IP-enabled assets on federal networks are IPv6-only by the end of fiscal 2025," with lower targets to hit in fiscal 2023 and 2024. I strongly encourage everyone to read the draft memorandum that was published by the Office of Management and Budget in the Federal Register for full details.
The ARIN organization and community have spent the last decade championing the deployment of IPv6, and now it is more important than ever to solidify the IPv6 deployment plan for your organization. Mobile operators already know that IPv6 is the only way for them to connect large numbers of new customers, and these operators are driving IPv6 adoption in North America.  ARIN recognizes the leadership demonstrated by the U.S. Government in planning for IPv6-only operations, and we believe that it is necessary for all organizations to pay attention to this trend, and recognize that an increasing percentage of networks will rely on IPv6 to connect users to the Internet.
We encourage all organizations to consider this ongoing migration to IPv6, and make the necessary investment in supporting IPv6 for your network services and content as soon as possible. Similarly, organizations need to consider that over the long term IPv6 will eventually displace IPv4 in much of the public Internet, just as the Internet displaced the vast majority of public multi-protocol network solutions.
We're here to support you
Now is the time to begin your IPv6 planning and deployment, if you haven't already. We have plenty of resources to support you as you begin planning your IPv6 deployment, including helpful PDFs and live webinars.  If you've done your planning and are ready to get IPv6 number resources, we have an online guide available for making your first IPv6 request. If you have specific questions about your IPv6 address requirements, our all-star Registration Services Team is available to discuss your situation.
Recent blogs categorized under: IPv6
---
GET THE LATEST!
Sign up to receive the latest news about ARIN and the most pressing issues facing the Internet community.
SIGN ME UP →
---
Blog Categories
Grant Program
•
Public Policy
•
IPv4
•
Updates
•
Security
•
RPKI
•
IPv6
•
Data Accuracy
•
Elections
•
ARIN Bits
•
Business Case for IPv6
•
Fellowship Program
•
Caribbean
•
Internet Governance
•
Tips
•
Customer Feedback
•
Outreach
•
Training
•
IRR