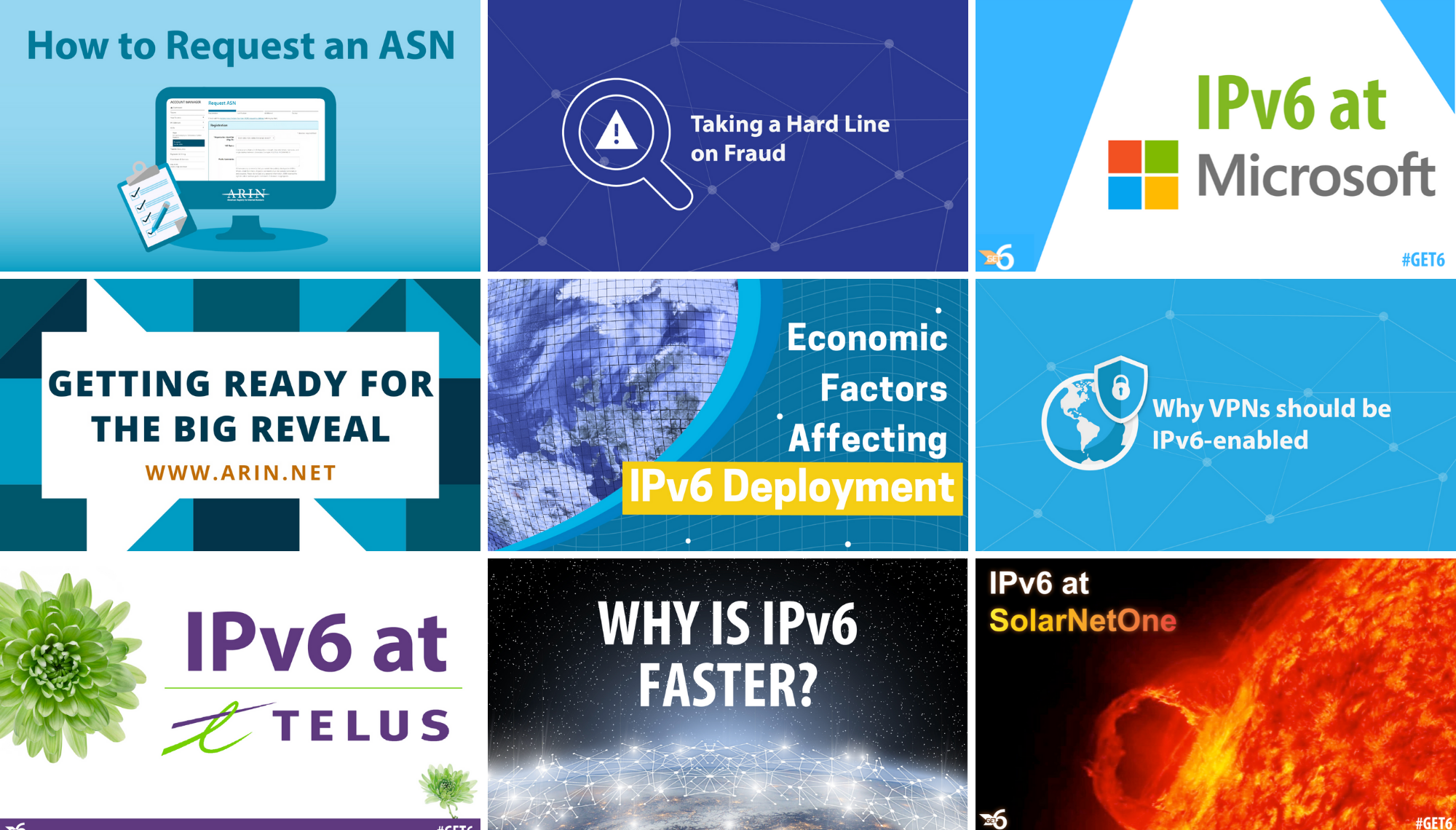 Top 10 Articles in 2019
We've reached the end of a year (and a decade!), and we want to thank you for all you've done to support our community this year. It's been a productive and fun 2019. We traveled to Barbados and Austin, TX for our Public Policy and Members Meetings, started new initiatives like the ARIN Community Grant Program, launched a new arin.net, held our first training webinars, and so much more.
We wanted to share a few highlights from TeamARIN this year, and would like to thank all the authors who contributed to the blog in 2019.
Here's a look at the most popular blogs from this year!
If you would like to contribute a guest blog in 2020 let us know! You can email us at blog@arin.net with your idea.
We thank you again for your support this year. We're truly powered by your participation. Wishing you all the best in 2019!
Recent blogs categorized under: Updates
---
GET THE LATEST!
Sign up to receive the latest news about ARIN and the most pressing issues facing the Internet community.
SIGN ME UP →
---
Blog Categories
Grant Program
•
Public Policy
•
IPv4
•
Updates
•
Security
•
RPKI
•
IPv6
•
Data Accuracy
•
Elections
•
ARIN Bits
•
Business Case for IPv6
•
Fellowship Program
•
Caribbean
•
Internet Governance
•
Tips
•
Customer Feedback
•
Outreach
•
Training
•
IRR