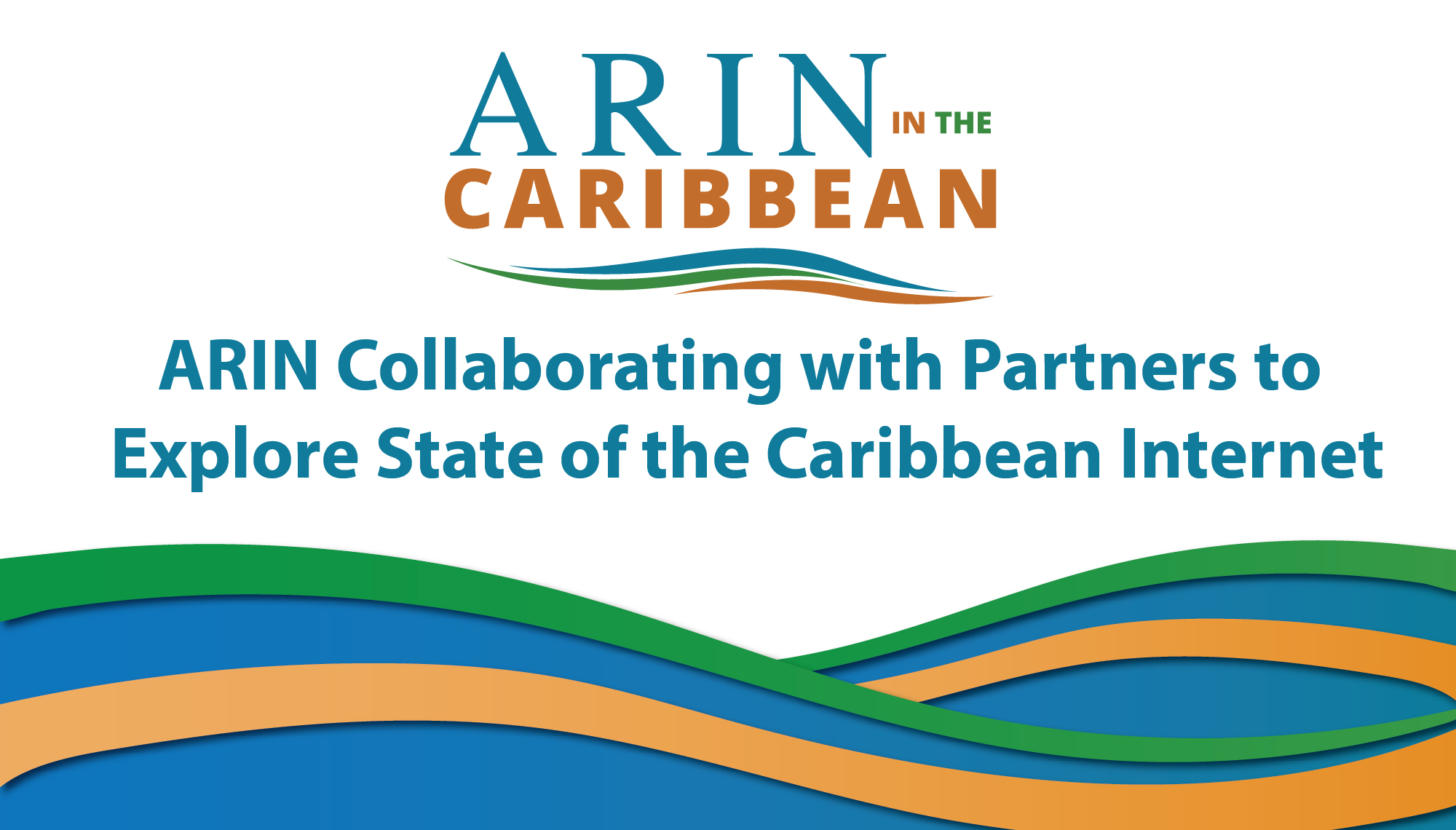 ARIN Collaborating with Partners to Explore State of the Caribbean Internet
We're excited to announce that we will be co-hosting an inaugural symposium on the "State of the Caribbean Internet" with The Organization of Eastern Caribbean States (OECS) Commission from 4-5 December in Basseterre, St Kitts. This event will be held in collaboration with the Caribbean Telecommunications Union (CTU), the Eastern Caribbean Central Bank (ECCB) and the Government of the Federation of Saint Kitts and Nevis. The theme is "Accelerating Development of the Caribbean Internet Economy and Society."
There are significant and complex issues surrounding the digitalization of Caribbean economies that are not always well understood or addressed. The symposium will explore the impact of Internet-enabled technologies on governments, businesses and citizens in the Caribbean. Discussions will focus on global Internet governance and Internet policy trends, progress and challenges in achieving digital innovation, and successful Caribbean Internet development models and achievements.
The objective of the symposium is to go beyond dialogue to identify successful models and catalyze national and regional action towards Internet-enabled development in the Caribbean.
This inaugural event is part of a wider initiative by ARIN, the OECS Commission and the CTU to help accelerate development of the Caribbean Internet economy and society. It is also a precursor to a series of region-wide Internet data gathering exercises and capacity building initiatives being planned by ARIN and its partners in the Caribbean for 2020.
The State of the Caribbean Internet Symposium will be held at the St Kitts Marriott Resort. The event will be streamed live and is expected to attract a range of attendees from across the Caribbean and internationally, including Heads of State, private sector leaders, academics, investors, international development partners, and people involved in development work.  
Featured speakers at the event include ARIN President and CEO, Mr. John Curran; the Director General of the OECS Commission, Dr. Didacus Jules; the Attorney General of St Kitts and Nevis, Mr. Vincent Byron; the Secretary General of the CTU, Ms. Bernadette Lewis and the Governor of the Eastern Caribbean Central Bank, Dr. Timothy Antoine.
The event is open to the public and free of charge. Registration is open on the event website .
We look forward to seeing you there!
Recent blogs categorized under: Caribbean
---
GET THE LATEST!
Sign up to receive the latest news about ARIN and the most pressing issues facing the Internet community.
SIGN ME UP →
---
Blog Categories
IPv6
•
Business Case for IPv6
•
Fellowship Program
•
Grant Program
•
Caribbean
•
Internet Governance
•
Updates
•
IPv4
•
ARIN Bits
•
Elections
•
Tips
•
Public Policy
•
Customer Feedback
•
Security
•
Outreach
•
RPKI
•
Training
•
IRR
•
Data Accuracy