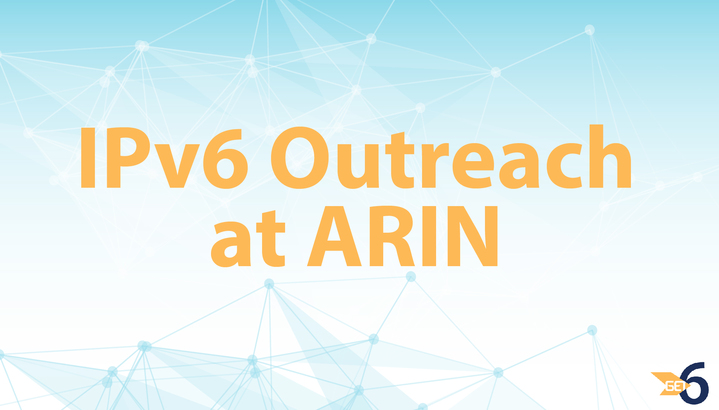 IPv6 Outreach at ARIN
ARIN has long been a standard bearer, encouraging the deployment of IPv6 for the health and growth of the Internet.  Over the years, that outreach has taken many shapes. It has included direct outreach to customers, appearances at tradeshows and industry events, and even the creation of Team ARIN, where you are reading this blog. Our messaging and audiences have evolved as we went through IPv4 depletion at ARIN, and it continues to change as our focus shifts to publishing case studies from our community and developing IPv6 training for network professionals and executive decision-makers.
One piece of outreach that we have just put to rest is our IPv6 Wiki, which in recent years has shown a sharp decline in community use.  For historical purposes, we have archived the full content of the wiki, which is available for download in pdf and html. We have also preserved two pages on www.arin.net; the IPv6 Hosting and DNS Provider list, and the IPv6 Consulting and Training Services list. These lists have been replicated from the wiki and contain information as it was provided by the organizations listed. ARIN makes no promises as to the accuracy of this data, but if you have changes to this list, we encourage you to let us know via the feedback button found on both pages.
We look forward to working with our community to continue to improve and refine our IPv6 outreach efforts, and we thank everyone who took part in supporting the IPv6 wiki over the years.
Recent blogs categorized under: IPv6
---
GET THE LATEST!
Sign up to receive the latest news about ARIN and the most pressing issues facing the Internet community.
SIGN ME UP →
---
Blog Categories
Grant Program
•
Public Policy
•
IPv4
•
Updates
•
Security
•
RPKI
•
IPv6
•
Data Accuracy
•
Elections
•
ARIN Bits
•
Business Case for IPv6
•
Fellowship Program
•
Caribbean
•
Internet Governance
•
Tips
•
Customer Feedback
•
Outreach
•
Training
•
IRR