Category: Business Case for IPv6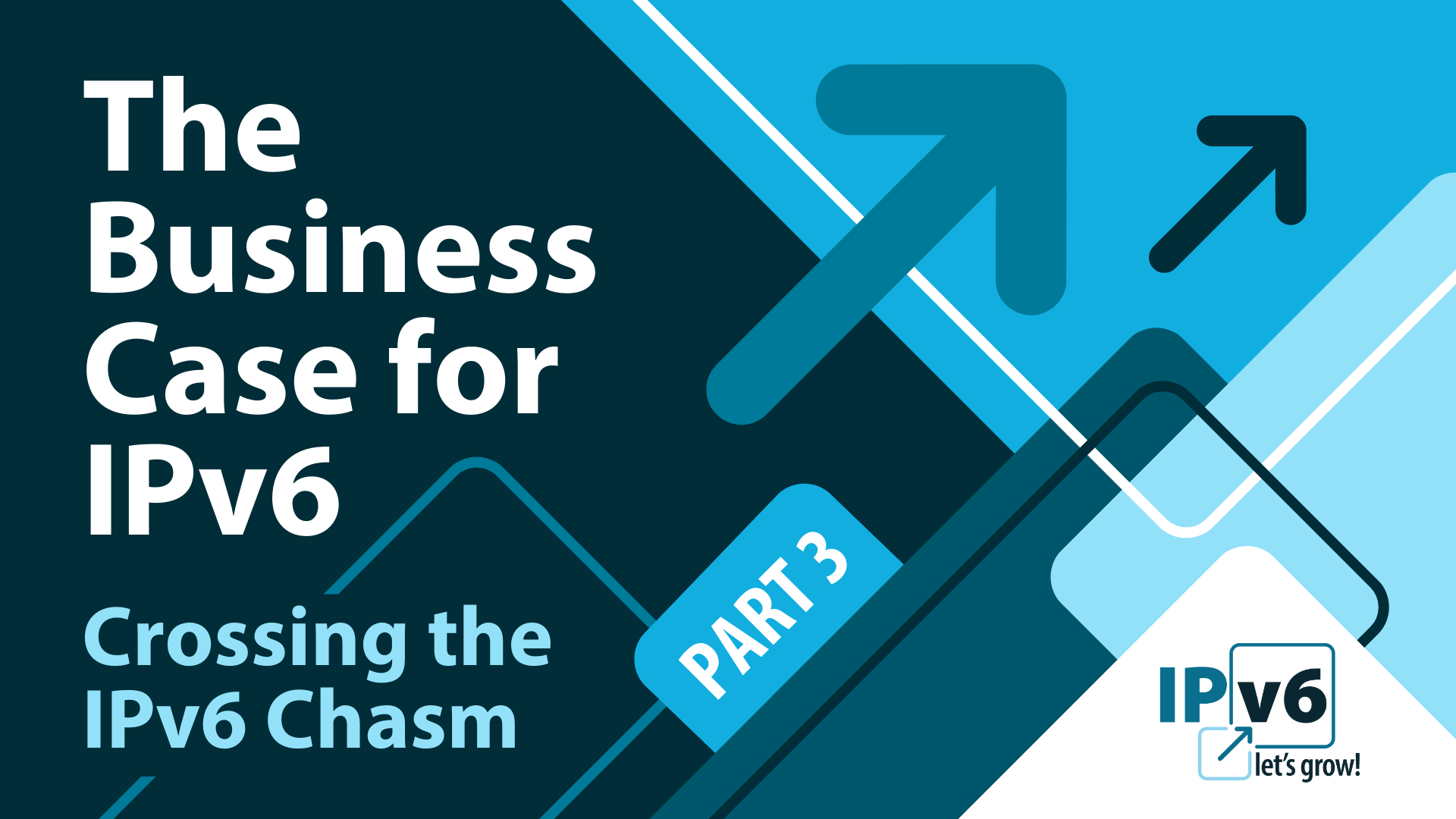 Enterprises don't build or sell Internet products and services, but instead use the Internet as a critical enabler. So how do we make the case for their transition to IPv6? ARIN Community Grant recipient, ARIN 52 Fellow, Founder and President of Saatvik Advisors, and Founder and Director of Saatvik Research E. Marie Brierley discusses how convincing marketing teams may be the key.
---
GET THE LATEST!
Sign up to receive the latest news about ARIN and the most pressing issues facing the Internet community.
SIGN ME UP →
---
Blog Categories
ARIN Bits
•
IPv6
•
Business Case for IPv6
•
Fellowship Program
•
Grant Program
•
Caribbean
•
Internet Governance
•
Updates
•
IPv4
•
Elections
•
Tips
•
Public Policy
•
Customer Feedback
•
Security
•
Outreach
•
RPKI
•
Training
•
IRR
•
Data Accuracy