Posts by Cathy Aronson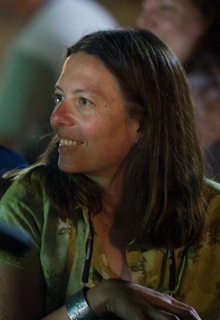 ARIN Advisory Council member, Cathy Aronson, is at IETF 90 in Toronto, Ontario, Canada this week. Follow along as she shares her findings with us on TeamARIN! Yesterday morning I attended the IEPG (Internet Engineering and Planning Group) meeting here at IETF 90. George Michaelson of APNIC gave an interesting presentation about Teredo (a tunneling technology that allows IPv6 capable hosts to use IPv6 over a IPv4 only connection). George's slides are here. The great thing about his presentation is that he observed Microsoft doing exactly what they said they were going to do. They turned off their Teredo relays. It is clear in George's graphs that the Microsoft Teredo relays have been turned off. The presentations about sunsetting Teredo are linked here:
---
GET THE LATEST!
Sign up to receive the latest news about ARIN and the most pressing issues facing the Internet community.
SIGN ME UP →
---
Blog Categories
Grant Program
•
Public Policy
•
IPv4
•
Updates
•
Security
•
RPKI
•
IPv6
•
Data Accuracy
•
Elections
•
ARIN Bits
•
Business Case for IPv6
•
Fellowship Program
•
Caribbean
•
Internet Governance
•
Tips
•
Customer Feedback
•
Outreach
•
Training
•
IRR