Posts by Andy Newton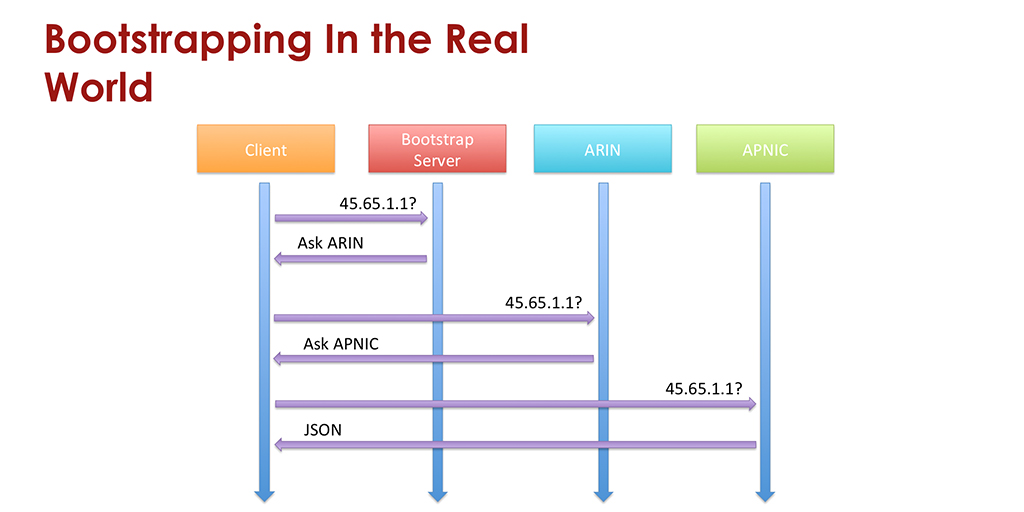 In the summer of 2015, you may have heard about a new service ARIN was rolling out called the Registration Data Access Protocol, or RDAP. Perhaps you understood that it was intended to be a successor to the Whois protocol, but you weren't clear on the specifics. Maybe you weren't even aware of the need for a replacement. And come on, what really makes RDAP better than Whois? The answer is a lot and if you're not using it by now, you should be.
---
GET THE LATEST!
Sign up to receive the latest news about ARIN and the most pressing issues facing the Internet community.
SIGN ME UP →
---
Blog Categories
ARIN Bits
•
IPv6
•
Business Case for IPv6
•
Fellowship Program
•
Grant Program
•
Caribbean
•
Internet Governance
•
Updates
•
IPv4
•
Elections
•
Tips
•
Public Policy
•
Customer Feedback
•
Security
•
Outreach
•
RPKI
•
Training
•
IRR
•
Data Accuracy