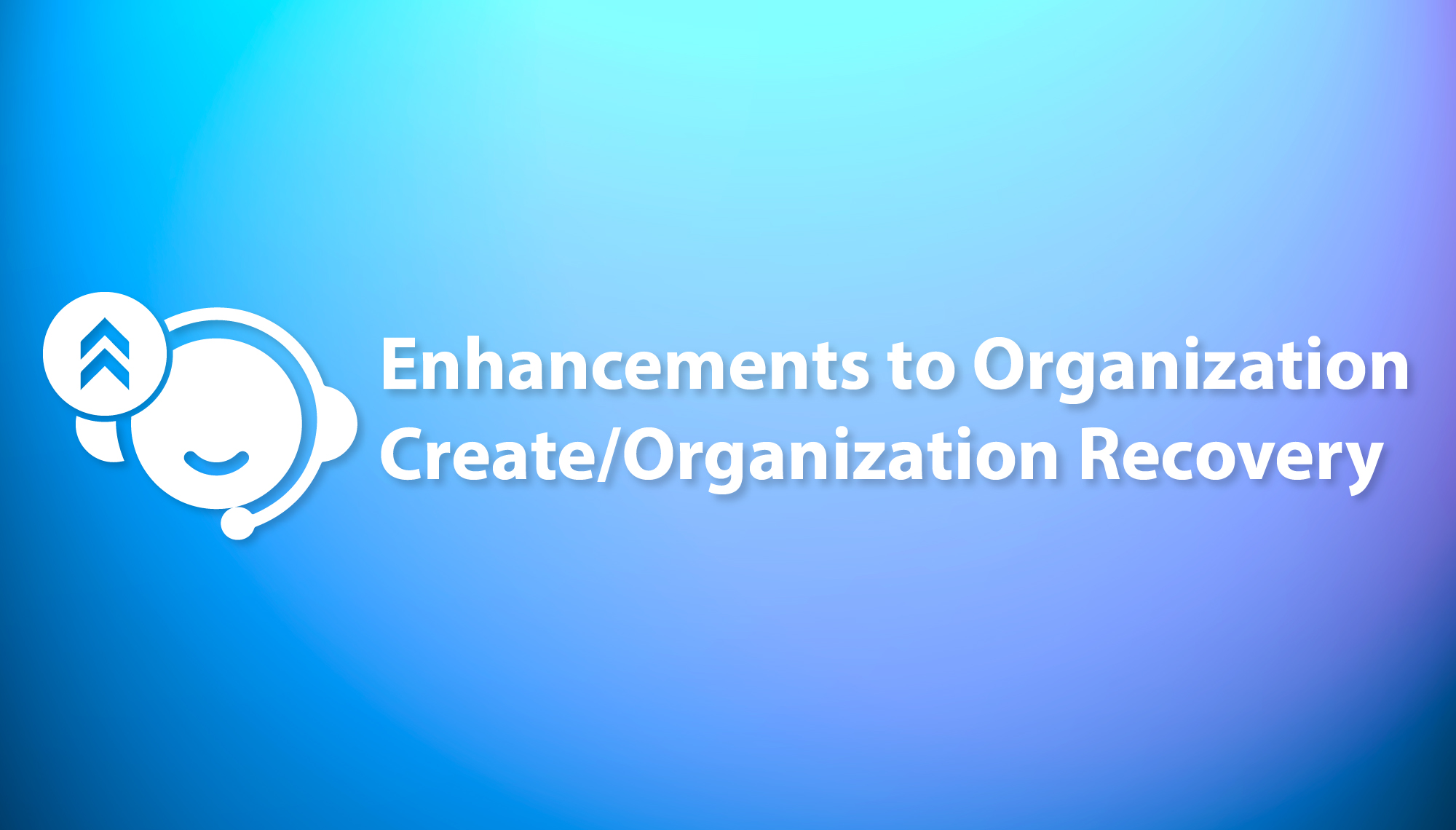 Enhancements to Organization Create/Organization Recovery
Delivering a superior customer experience is a priority at ARIN, and we are always looking for ways to improve the services we provide to you. In Q1 2021 we will be rolling out some changes to our Organization Create/Organization Recovery process in ARIN Online in order to continue expediting and improving the service delivery process. Here's a little bit of background about why we are making these changes and what you can expect early next year.
Why are we making a change?
Currently, we do not collect a Registration Services Agreement (RSA) when a relationship with an organization is established and a new Organization Identifier (Org ID) is created in ARIN Online. This can result in difficulties completing requests later on in the process. Examples of delays during request completion include:
organizations providing one name initially, and then signing the RSA under a different name
legal reviews of the RSA
We want to ensure our customers consistently have a positive and rewarding experience when requesting address space, and so we are changing the process to collect the RSA during the initial stage to help mitigate any potential delays in completing your requests.
So, what will this new process look like?
It's pretty simple. All organizations able to manage registrations via ARIN Online would be under an RSA, and we will collect the RSA at the time the Org ID is created. All related RSA processing will also be consolidated within the Registration Services Department.
Initial requests for Internet number resources (that is, those for an Org ID which has no resources) will also be completed significantly more quickly, since the RSA will already be in place!
If you have any questions about this process or what to expect, don't hesitate to reach out to our Registration Services Team at 703.227.0660, Monday – Friday from 7:00 AM to 7:00 PM Eastern Time.
Recent blogs categorized under: Updates
---
GET THE LATEST!
Sign up to receive the latest news about ARIN and the most pressing issues facing the Internet community.
SIGN ME UP →
---
Blog Categories
ARIN Bits
•
IPv6
•
Business Case for IPv6
•
Fellowship Program
•
Grant Program
•
Caribbean
•
Internet Governance
•
Updates
•
IPv4
•
Elections
•
Tips
•
Public Policy
•
Customer Feedback
•
Security
•
Outreach
•
RPKI
•
Training
•
IRR
•
Data Accuracy