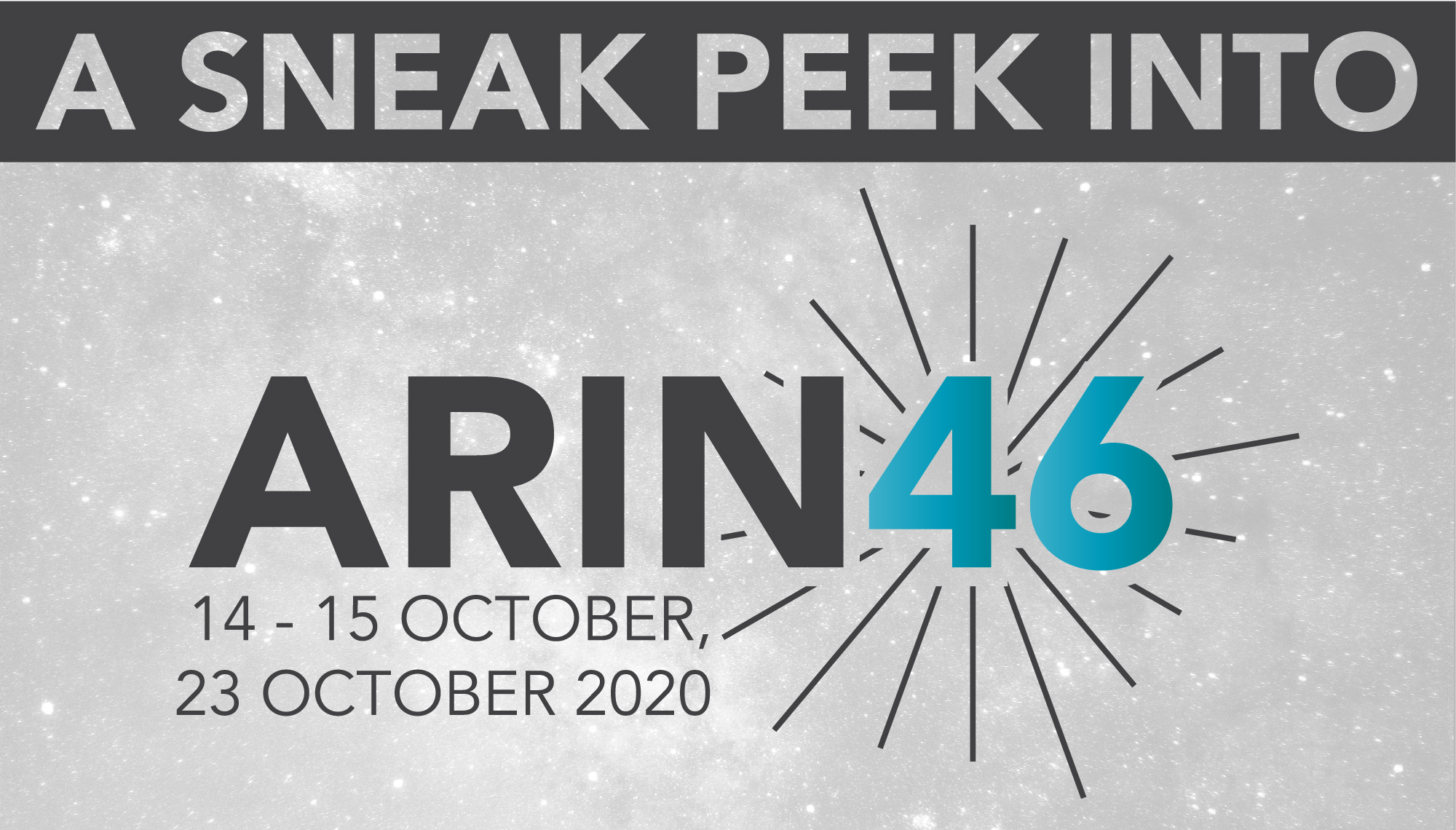 A Sneak Peek into ARIN 46
Another one of our Public Policy and Members Meetings (PPMM) is fast approaching, and we look forward to gathering virtually with our community in just a few months. ARIN 46 will be held online 14, 15 and 23 October, in a similar format to our last meeting, ARIN 45. If you attended ARIN 45 in June, you were one of the lucky ones to experience our first completely virtual PPMM! While we received great feedback on how that meeting went, we're excited to introduce a few enhancements we'll be making to our next meeting, ARIN 46, now that we have more planning time and experience.
We want to add a little "flavor" to this meeting to engage our attendees and make things fun. Here's a look at what we're bringing to the meeting, and a few ways that you can join in.
Newcomer Orientation
If you've joined a PPMM in the past you know that we always host a Newcomer Orientation designed to welcome any first-timers and offer some introductory knowledge of our organization and how they can participate in the meeting. We will be bringing this back at ARIN 46, only virtually! This event will be held on 7 October, and is open to everyone. Invitations to this session will go out to all registered attendees on 6 October, so make sure to register soon so you don't miss this great session hosted by ARIN COO, Richard Jimmerson. And don't forget to bring your questions!
Meet & Greet
As we did with ARIN 45, we plan to use Zoom during ARIN 46. We miss those hallway hellos as people were coming and going, so we plan to allow attendees into Zoom 15 minutes before the meeting so folks can say hello to one another. We will be providing some music and fun slides during this time for you to enjoy as well!
Where do you wish you were Zooming from?
We want to know where or how you'd ideally be zooming to join us for this meeting. We'll be collecting these fun photos to share in slides prior to the start of the meeting each day. This is a great way to show off your daydreams and either use a virtual background to show where you wish you were zooming from, or go all out and set up a real scene in your home! By sharing your photo with us you'll be entered to win a gift card. Tag @TeamARIN in your photo on Twitter or Facebook, or send your photo to epratt@arin.net by 12 October to be included.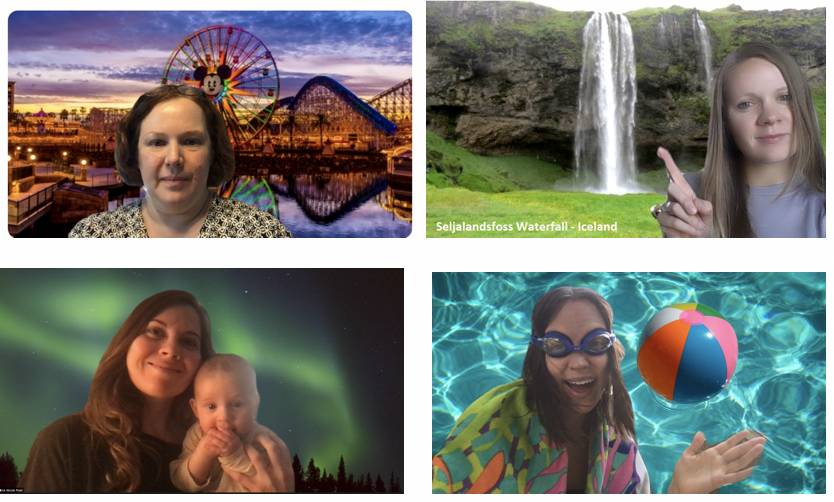 Where do YOU wish you were zooming from?
What about the cookies?
Let's be honest, we miss those cookies during meeting breaks. But don't fret just yet! We'll be gathering some of our staff's favorite cookie recipes to offer you the option to BYOC (bring your own cookies) to our virtual meeting. Get your chef's hat ready and whip up a batch of your favorite cookies to enjoy during the meeting.
Have a cookie recipe you'd like to share? Email epratt@arin.net by 7 October to be included in our first ever Cook(ie)book! Bonus points if you send us a picture of the cookies you made.
Stretch it out
Are you sore from sitting at your computer all day? We are too. During the 30 minute breaks on 14 and 15 October you can stick around for a short, ten minute seated stretching session at the beginning of each break. I will be leading this, as I am also a certified yoga instructor. No need to change your clothes for this stretch break, it can be done in whatever you are wearing to attend the meeting.
Get your game face on
After you get the kinks out during the stretching session stick with us for more break time fun!
On 14 October, we'll be playing  "Buzzword Bingo." The lingo is definitely a factor at ARIN meeting. Whether you are a rookie or a seasoned pro, this is your chance to shine and get comfortable with the terminology used in our community. We'll be sending out bingo boards in advance, which you will fill in with a word bank we provide of buzz words you typically hear at ARIN meetings.
On 15 October we'll be hosting an ARIN Trivia game. Newcomers are welcome to join in! It's a great way to learn more about ARIN.
We look forward to unwinding with you during these breaks, and prizes will be awarded to winners.
Breakout Sessions
In past meetings, we would assign various topics of discussion to the tables during lunch breaks. In an effort to engage attendees and give people a chance to discuss topics of interest, we will be hosting six breakout sessions at the end of the first day of ARIN 46, 14 October. For example, we will be hosting a "Meet the Board" breakout room so you can interact with the Board Members, as well as the Advisory Council Chair and Vice Chair. Participants will be able to visit as many rooms as they want during the session and can leave at any point.
We hope these new enhancements will help add to the spirit of this virtual meeting, and make us all feel a bit more connected. Please join us for some or all of these! Meeting registration for ARIN 46 is now open, after registering don't forget to send us your photos and cookie recipes. We look forward to "seeing" you virtually next month!
Recent blogs categorized under: Public Policy
---
GET THE LATEST!
Sign up to receive the latest news about ARIN and the most pressing issues facing the Internet community.
SIGN ME UP →
---
Blog Categories
Grant Program
•
Public Policy
•
IPv4
•
Updates
•
Security
•
RPKI
•
IPv6
•
Data Accuracy
•
Elections
•
ARIN Bits
•
Business Case for IPv6
•
Fellowship Program
•
Caribbean
•
Internet Governance
•
Tips
•
Customer Feedback
•
Outreach
•
Training
•
IRR