COVID-19 and the Caribbean Internet Webinars
Overview
The COVID-19 pandemic has disrupted almost every aspect of life. The rapid spread of the virus, global efforts to mitigate its impacts, and impact on business, government, and social life continue to evolve daily.
The American Registry for Internet Numbers (ARIN) and the Organization of Eastern Caribbean States (OECS) Commission in collaboration with the Caribbean Network Operators Group (CaribNOG), the Latin American Internet Registry (LACNIC), the Internet Society (ISOC) and the Internet Corporation for Assigned Names and Numbers (ICANN) is staging a weekly series of COVID-19 and the Caribbean Internet Webinars to explore the impact of the COVID-19 pandemic on Caribbean Internet infrastructure, network security, and electronic service delivery, telecommunications regulation, public policy and public safety.
The weekly COVID-19 and the Caribbean Internet Webinar Series will examine the technologies, regulations, policies and politics and regulation of Internet traffic, and issues such as content policy (or policing), traffic management, and net neutrality. Join us and help shape a new Caribbean Internet reality.
The COVID-19 and the Caribbean Internet Webinar Series will cover four key areas:
Internet and Network Infrastructure
Network Autonomy (ASNs, IPV6)
Local Traffic Peering (IXPs, Content Caching, BGP)
Cloud Service Configuration (AWS, Azure, Local Cloud)
Disaster Mitigation and Contingency Planning
Network Security
DNS and Routing Security (DNSSEC, RPKI, MANRS), Log Analysis
Remote Access, VPN Tuning and Scaling
Multi-Factor Authentication
Internet and Network Access Policy
Access Control Policies and Scenarios
Participating in Local Exchange Points
How-To: Applications, Techniques and Best Practices
Tools, Tips, and Best Practices
Together, these streams provide IT managers, systems administrators, regulators and senior business and government leaders with access to knowledge, insight and practical guidelines to address immediate and long term needs.
Participants Will Learn:
Practical techniques, solutions, and approaches for securing, optimizing, and scaling network infrastructure;
Policy guidelines for deploying network services and applications; managing staff, customer and external connections;
Tools and techniques being used by other organizations in the Caribbean and across the works
Value to Participants:
Understand the role ARIN and other Internet-development focused organizations play in supporting critical Internet Infrastructure in the Caribbean
Access actionable guidance for designing effective local or company policy strategies to support a secure, resilient, affordable and inclusive Internet access and services
Access research and tools — Access to ARIN, ISOC, ICANN, and CaribNOG digital library and experienced teams
Engage with peers and build the network of relationships necessary to expand knowledge, stay ahead of emerging Internet trends and fine-tune your digital strategy
Be part of a vibrant regional community of like-minded technology professionals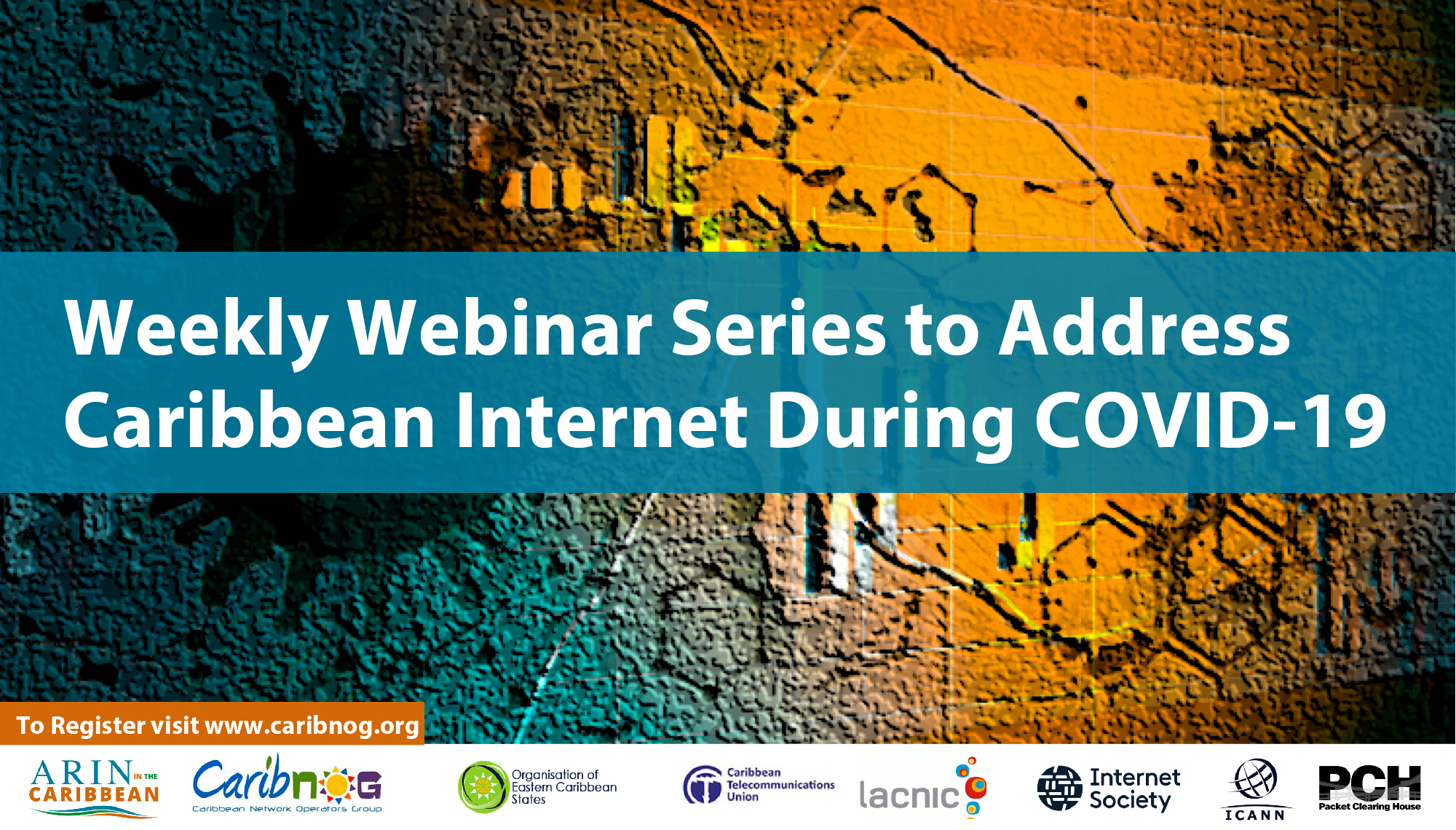 Sessions & Summaries: