Announcements
Elections
Fri, 24 Jun 2022
Elections
Fri, 24 Jun 2022
ACSP/Surveys
Mon, 27 Jun 2022
Elections
Thu, 23 Jun 2022
ACSP/Surveys
Tue, 21 Jun 2022
Events
Education. Policy. Discussion. ARIN Meetings and Events are an important part of our open, transparent, bottom-up processes.
Upcoming ARIN Events
Event
Location
Date
ARIN On The Road: Reston
Reston, VA
27 September 2022
ARIN 50
Hollywood, CA
20–21 October 2022
ARIN 51
Tampa, FL
16–19 April 2023
ARIN 52
San Diego, CA
19–20 October 2023
» View all
---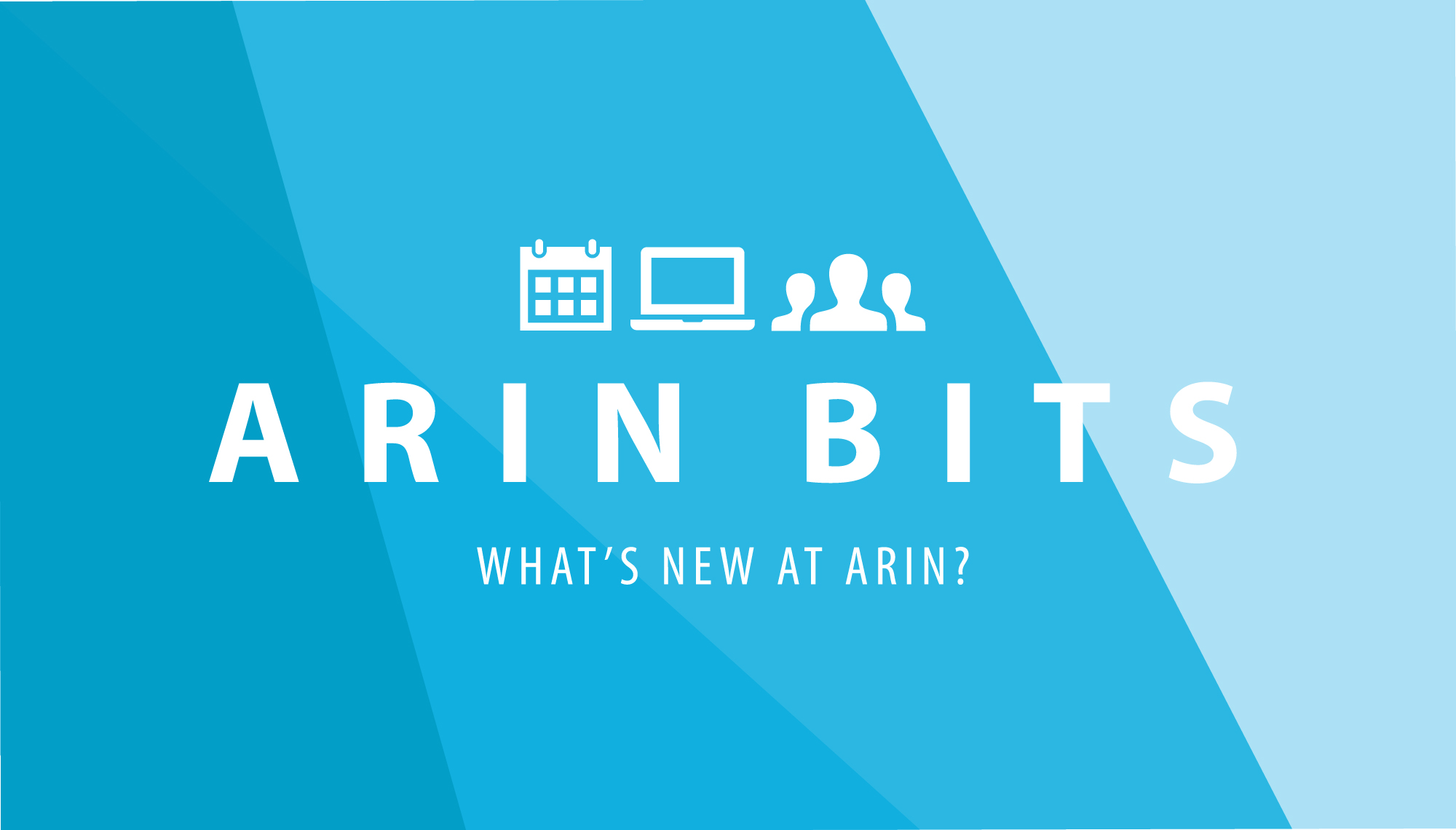 ARIN Bits: June 2022
Summer has arrived and so has our June 2022 edition of ARIN Bits! Find out what we have been up to this past quarter, including Bylaws and Election changes, instructional webinars, current policy proposals and consultations, and much more.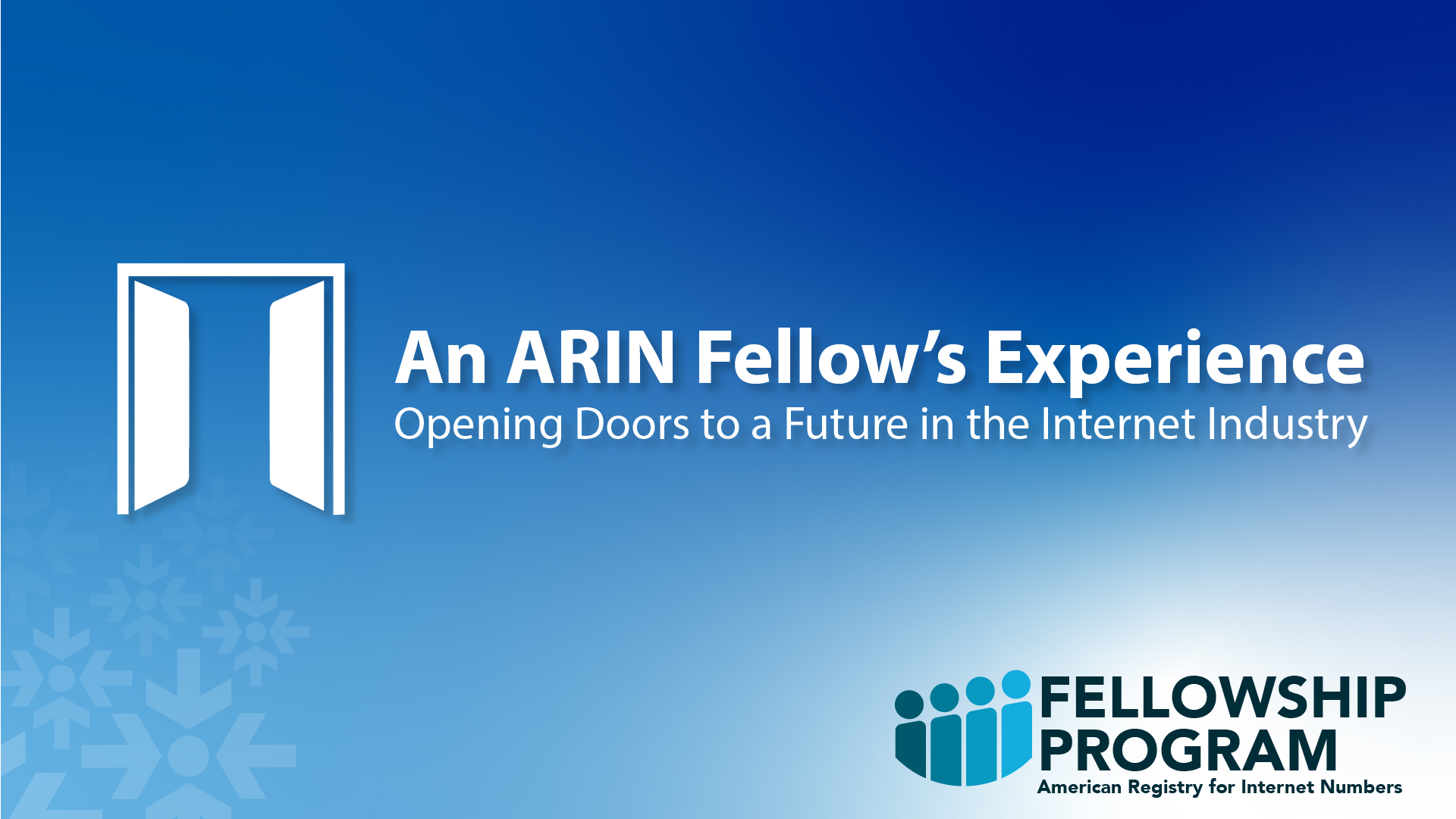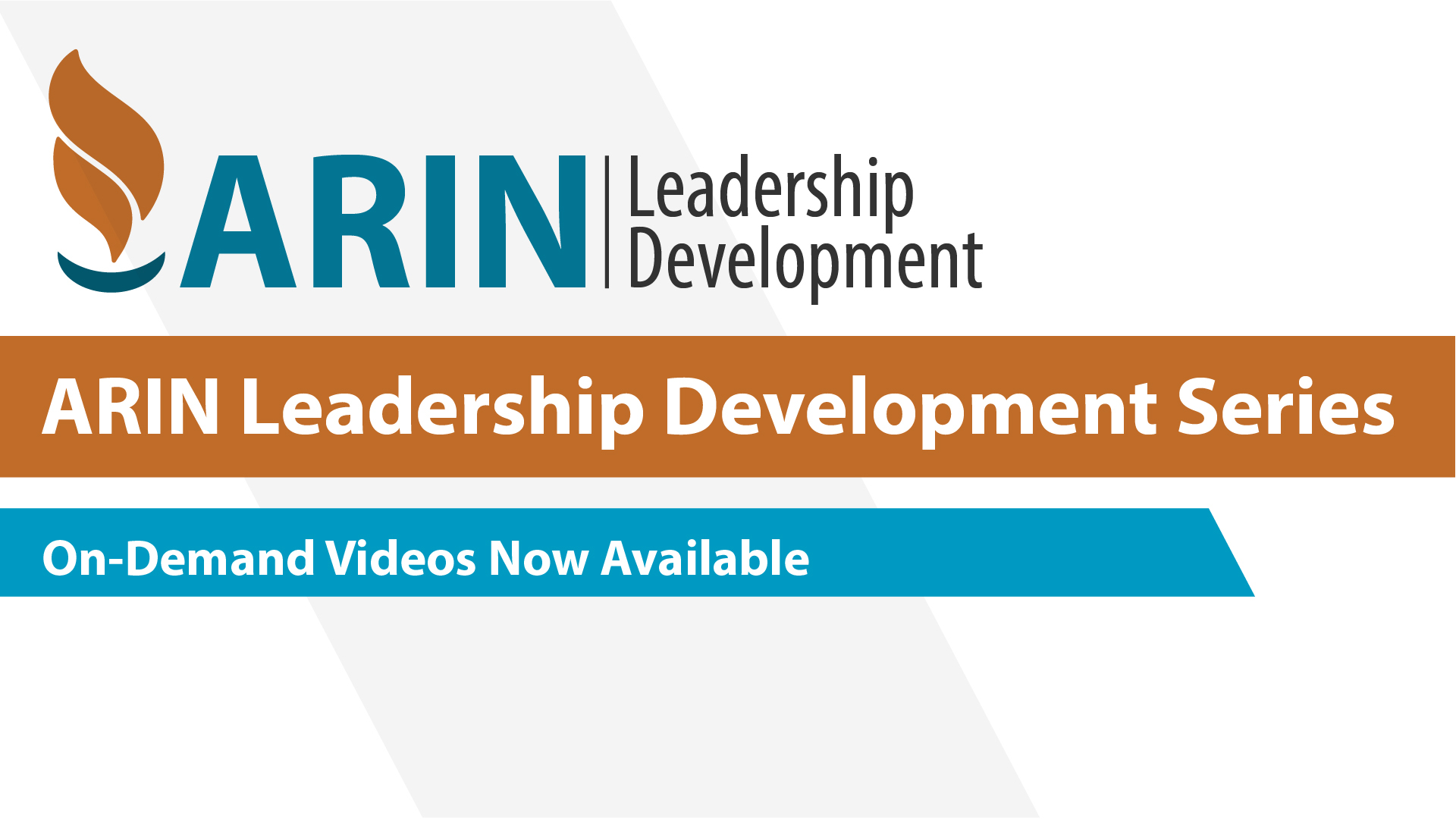 ARIN Leadership Development Series On-Demand Videos Now Available
Looking to take on a leadership role in the ARIN community? We just launched two new instructional videos on Governance and Policy that explain how ARIN fits into the larger Internet governance community, our election cycle, the composition and responsibilities of the ARIN Advisory Council and Board of Trustees, and how you can get involved.