Election System Instructions
The Voting Contact for each ARIN Member organization must have a valid ARIN Online account to be eligible to vote in ARIN Elections. Learn more on our Voting Contacts page.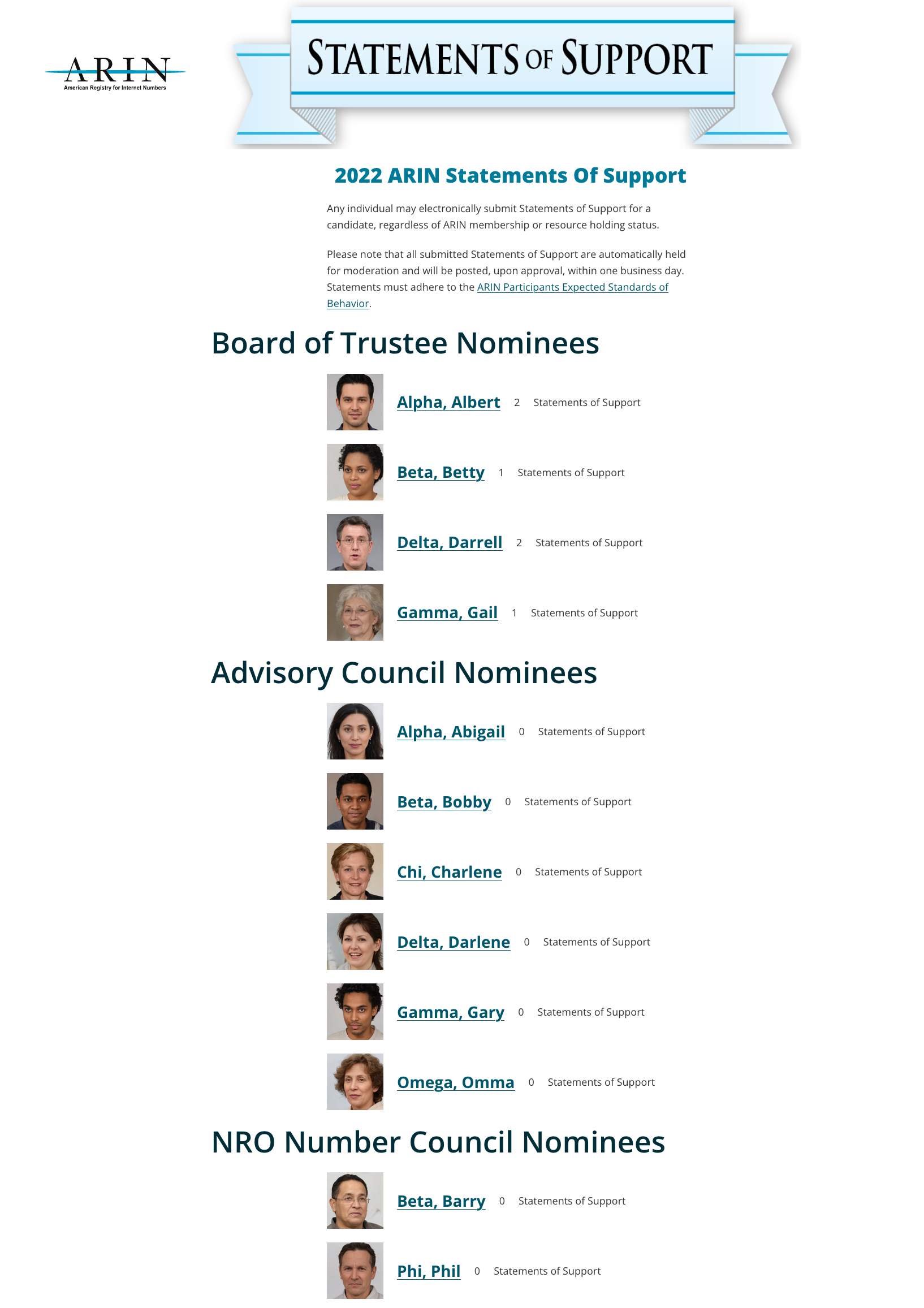 Statements of Support
Statements of Support are held for moderation and will be posted unedited, upon approval, within one business day. All submissions are subject to the Statements of Support Acceptable Use Policy. Anyone may submit a statement of support for a candidate, but we do ask that statements are kept relevant to the role for which the candidate is running.
Submit a Statement of Support
Read the Statements of Support Acceptable Use Policy to understand how your post may be moderated.
Go to the Statement of Support site and select the candidate you wish to submit a statement in support of.
Select the "View or Make Statement of Support" button to jump to the bottom of the page.
Enter your statement and then provide at minimum your name and email. Select click "Post Comment" to proceed. You may only post one statement in support of a candidate.
Your statement has now been received and will be reviewed within one business day and made public upon approval. ARIN staff may reach out to you via the elections@arin.net account if there are any questions about your submission.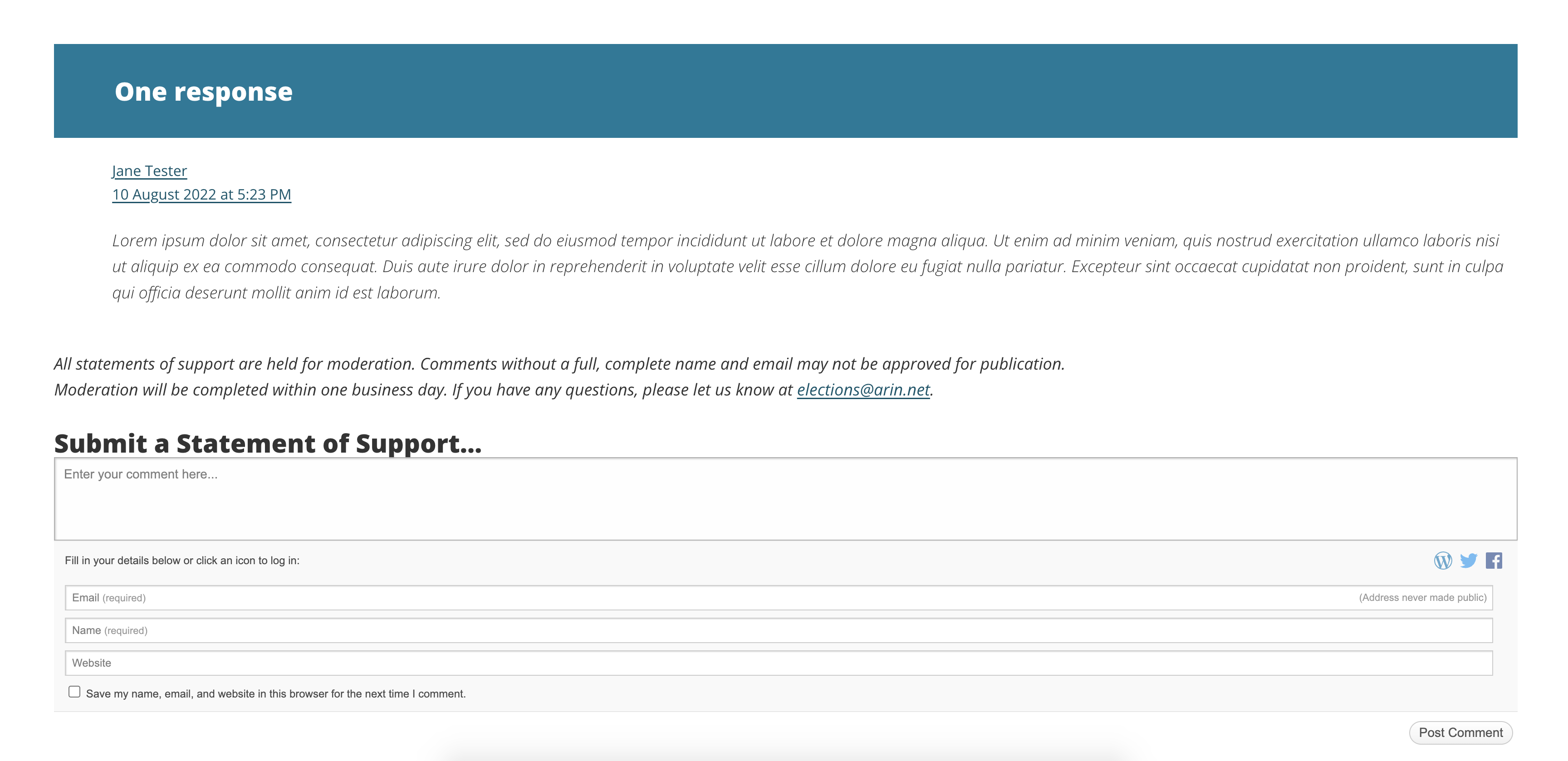 Election System Instructions
Related