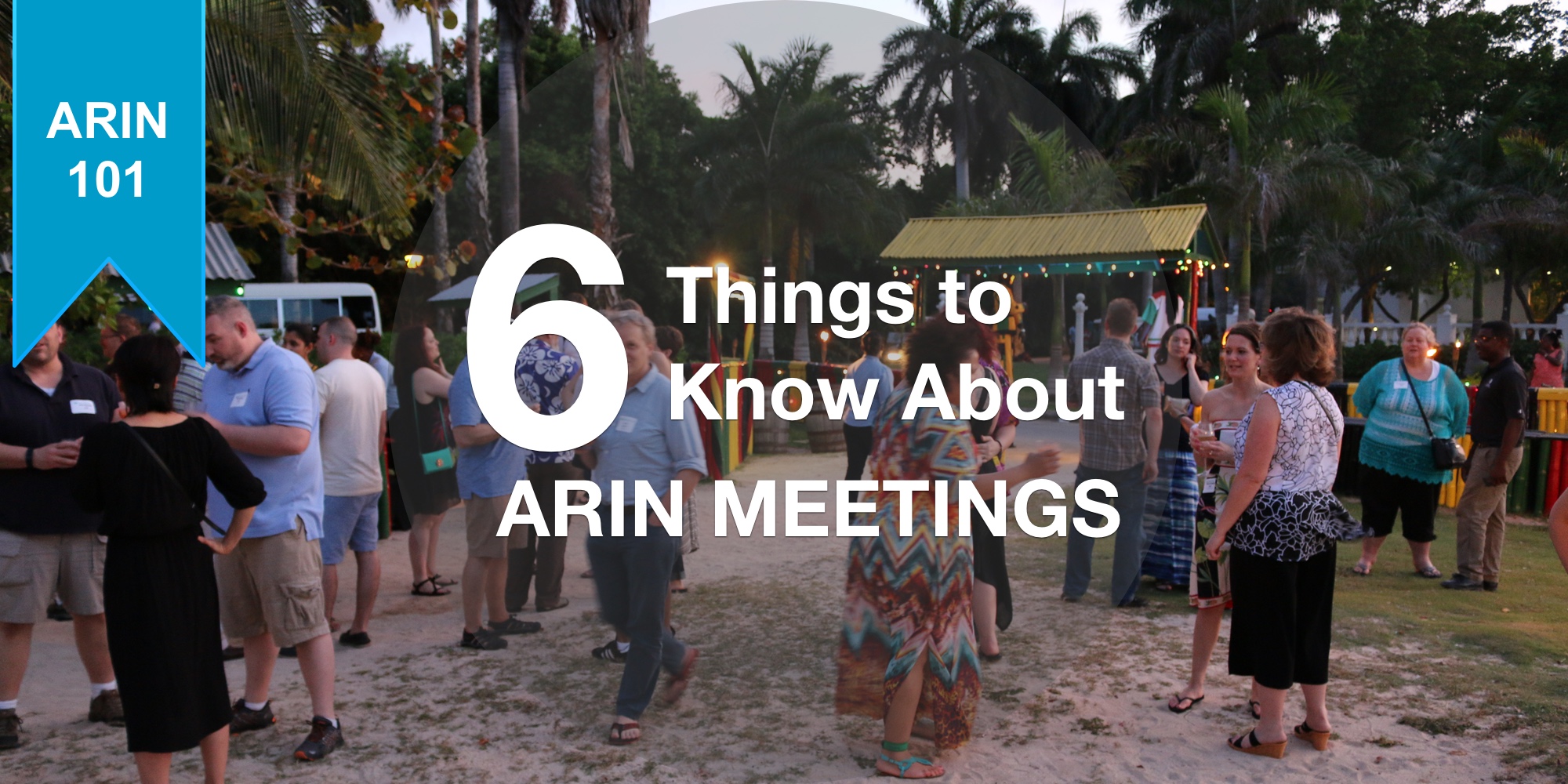 6 Things to Know About ARIN Meetings
Aside from managing Internet number resources for our region, did you know that twice a year, every year, we host Public Policy and Members Meetings? Many of you in our community have attended a few or even all of our meetings. (Go you!) But for those of you who are newcomers to ARIN, we want to take a moment to explain the purpose of these bi-annual meetings and share what you can expect as an attendee.
1. What is the purpose of an ARIN Meeting?
Held twice per year, usually in April and October, our meetings provide an opportunity for the entire Internet community to engage in Internet number resource policy discussions, network with colleagues, and attend workshops and tutorials. Our first meeting of the year is hosted solely by us, while our fourth quarter meeting is held back-to-back with the North American Network Operators Group (NANOG) meeting.
2. Where are the meetings held?
Our meeting locations rotate throughout our region, which includes the United States, Canada and the parts of the Caribbean. Locations are dependent on network sponsorship and venue availability. We vary our locations to encourage participation, so if you are interested in bringing an ARIN meeting to your neighborhood, please visit our sponsors page and let us know!
3. What does the agenda look like?
Our meetings vary in length between two to three days. A typical agenda begins with newcomer sessions for anyone who is attending the meeting for the first time and want to learn more about what to expect and tutorials on topics of special interest. During the meeting, policy proposals are presented and attendees engage in policy discussions and raise hands to show support (or not) for Internet number resources policies that have been proposed by community members in an open and transparent process. You may also hear relevant presentations from ARIN staff about the latest updates within our organization, in addition to updates from the other RIRs: LACNIC, AFRINIC, APNIC, and RIPE NCC. We also host an evening social to give our attendees the chance to network and unwind in a relaxed and fun setting.
4. Who can participate in the meeting?
ALL of our meetings are open to the public and are free to attend if you register beforehand. There is also remote participation available for those who are unable to travel, which includes a live webcast and transcript, chat rooms, and straw poll participation. Fellowship opportunities are also available. These fellowships provide financial support for up to 15 individuals to attend the meeting.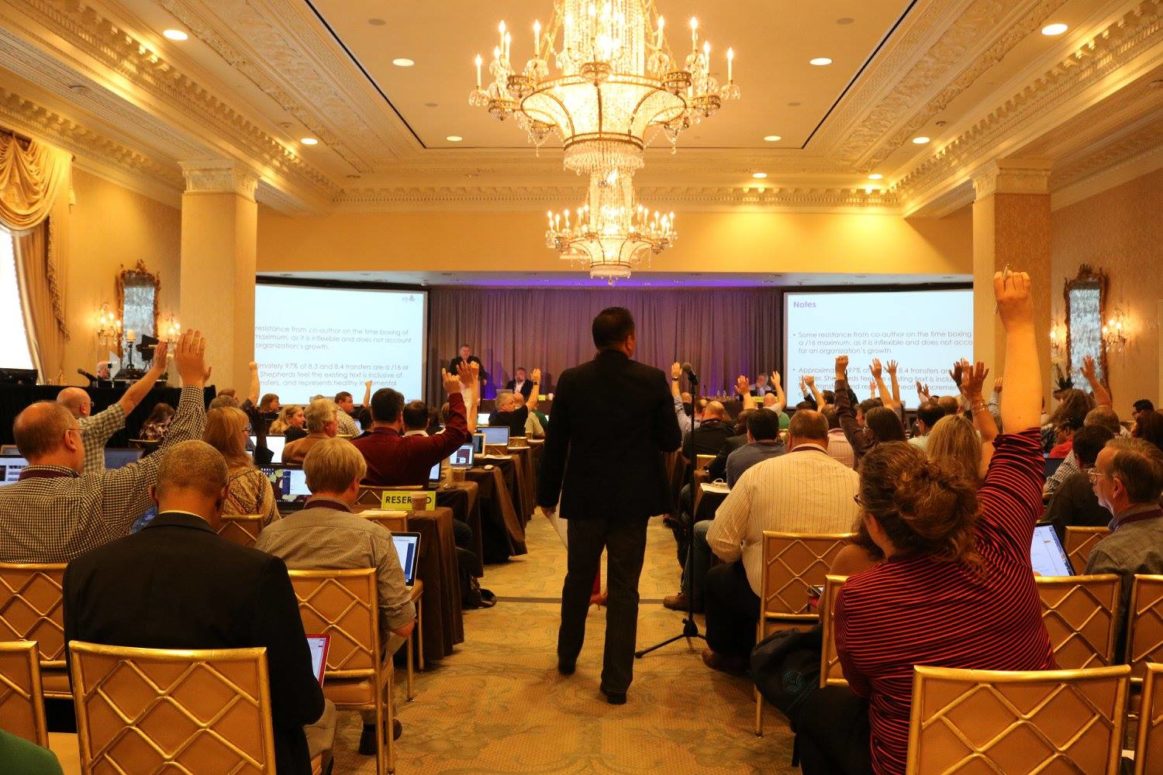 5. So, what do I get out of attending?
Well, you'll have the chance to meet us – the ARIN staff! (We're pretty cool.) If that isn't enough of a reason to attend, you'll also have the opportunity to network with Internet influencers, learn about and participate in creating Internet number resource policy, and attend workshops and tutorials. Our meetings are a great way to get involved in helping to form the future of the Internet. These policies have the power to shape how your organization does business. Wouldn't it be great to be a part of that
**6. When is the next meeting? **
Glad you asked! We will be holding our next meeting, ARIN 44, in Austin, Texas 31 October - 1 November 2019. Register here. We look forward to seeing you there!
Recent blogs categorized under: Tips