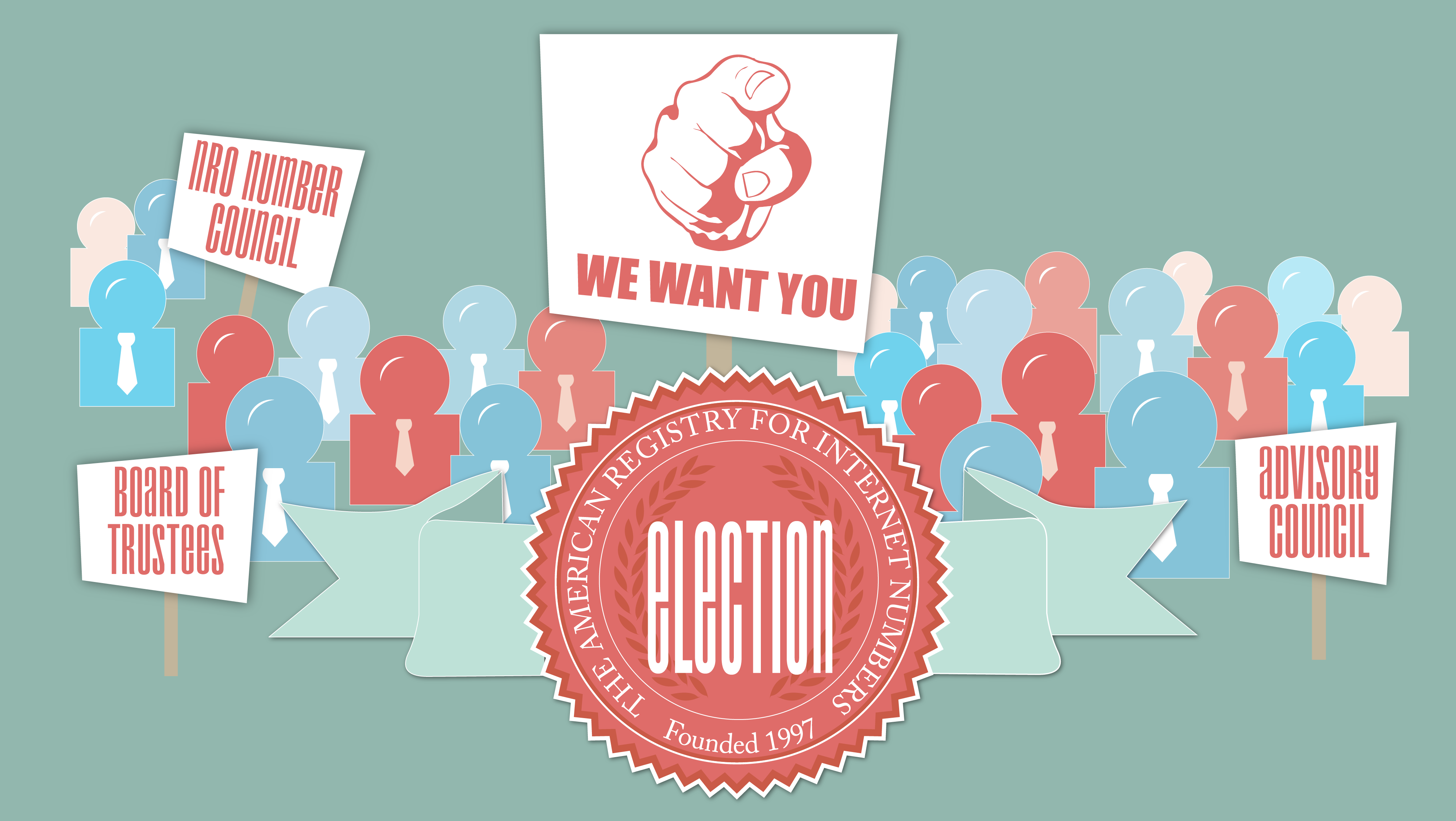 Calling All Member Organizations: Check Eligibility and Save the Date for the 2016 ARIN Elections
ARIN Membership has its perks, but the privilege to vote for the Board of Trustees, Advisory Council, and Number Resource Organization Number Council (NRO NC) is undoubtedly the most important benefit of membership. ARIN Elections give you the chance to direct the future of ARIN, our community, and the Internet itself – no small task!
While October may feel far off, it will be here before you know it, so it's important to save the date now for this year's ARIN Elections. Mark your calendars: the polls open on 20 October 2016 for member voting to seat representatives on the 2017 ARIN Board of Trustees, Advisory Council, and NRO NC.
This year, ARIN Elections will be accessible exclusively through ARIN Online to provide Voting Contacts a consistent and seamless voting experience. Implementing this change requires all General Members in Good Standing to designate one person who has an ARIN Online web user account linked to the organization as its Voting Contact. The Voting Contact is key in the election process: s/he is the sole individual eligible to participate in the election for their organization so it is critical that every member organization verify this contact is up to date.
It's important to note that a member organization's Voting Contact must be on record with the Communications and Member Services Department no later than 45 days before a ballot or election. This year, the deadline to establish voter eligibility is 6 September 2016.
Once the polls are open, that's your time to make your voice heard. Make sure you review the election system instructions on our website beforehand so you're all ready to go when the time comes to vote. If you've forgotten your ARIN Online username or password, visit the Login Assistance page.
The polls will close on 28 October 2016, giving you just over a week to participate in this important process. You can also expect a call from ARIN during election time with a friendly reminder that it's time to vote. The results of the elections will be announced no later than 4 November 2016. For other key elections dates, check out the calendar on the Election Headquarters page.
If you have any questions about the voting process, email me at members@arin.net for assistance. It's your voice, your vote; make it count! We'll see you in October!
Recent blogs categorized under: Elections