ARIN XIII Public Policy Meeting Minutes, Day 1, 19 April 2004 [Archived]
OUT OF DATE?
Here in the Vault, information is published in its final form and then not changed or updated. As a result, some content, specifically links to other pages and other references, may be out-of-date or no longer available.
Call to Order and Announcements
Speaker: Richard Jimmerson, ARIN Director of Operations
Presentation (Read-only): PDF
Richard opened the first day of the ARIN XIII Public Policy Meeting at 09:00 PDT. He welcomed all those in attendance and made the following announcements:
Thank you ARIN XIII sponsors - Telus Corporation, Shaw Communications, Big Pipe Inc., and Peer 1 Network.
Second live video broadcast of ARIN Public Policy Meeting via RealNetworks by Merit.
ARIN XIII registrants represent 18 U.S. states, 5 Canadian provinces, and 9 other countries.
28 first-time ARIN attendees.
Awards from the 5th Annual ARIN Foosball Tournament:

First Place: Raúl Echeberría and Darren Kara
Second Place: Steve Gibbard and Kevin Neish
Third Place: Mike Loevner and Lynn St. Amour
Bringing Up The Rear Award: Ron da Silva and Erin Centanni

Cryptographic Authentication is now enabled for e-mail to ARIN's Registration Services Department. CA is the subject of a workshop on Sunday, and information is available on the ARIN website at http://ca.arin.net/request .
Richard introduced the ARIN Board of Trustees, the ARIN Advisory Council, and those present from the ICANN ASO AC. He also acknowledged those RIR colleagues in attendance. At the beginning of the meeting there were approximately 65 people in attendance.
John Curran, as Chairman of the Board, moderated discussions throughout the day.
Internet Resource Policy Evaluation Process (IRPEP)
Speaker: Einar Bohlin, ARIN Policy Analyst
Presentation (Read-only): PDF
Einar presented an overview of how the current process works, including moderation by the ARIN Advisory Council (AC) and the different paths a proposal might take through the process. He noted that the current process was implemented in January of this year and that all the policies that were still being reviewed under the old process have been inserted into the appropriate step in the new IRPEP.
New policy proposals were submitted 60 days prior to the meeting and then posted to the ARIN Public Policy Mailing List for discussion more than 30 days prior to the start of this meeting, with all text and archive material available on the ARIN website at http://www.arin.net/policy/proposal_archive.html.
General Comments:
No comments from the floor.
Regional Policy Updates and RIR Coordination
Speaker: Einar Bohlin, ARIN Policy Analyst
Presentation (Read-only): PDF
Einar provided an update of recent policy developments and discussions outside of the ARIN region.
Highlights:
Common areas of discussion: policy development processes, IANA to RIR allocations of IPv4 address space, and changes to the requirements for initial allocations of IPv6 space.
ICANN Address Supporting Organization Address Council Update
Speaker: Eric Decker, ASO AC Member
Presentation (Read-only): PDF
Eric presented the ASO AC status report. His presentation included a detailed listing of the ASO AC membership by region and information on ASO AC activities.
Highlights:
ASO AC focuses on global policies that cut across RIR regions.
In addition to RIR regional representatives, the emerging RIR [AFRINIC] has observers on ASO AC.
ASO General Assembly to be held this May in Amsterdam during RIPE NCC meeting.
Progress in many areas is pending the ASO MoU.
Newest members include Louis Lee from the ARIN region and Hyun-joon Kwon from the APNIC region.
Questions/Responses/Clarifications:
Where was the announcement about the nomination process for vacant ASO seats on the ICANN Board? Eric replied that announcements were posted on ARIN's mailing lists and website, as well as the ASO's website. Susan Hamlin, speaking for ARIN, confirmed that the announcement was posted both on the ARIN website and sent to ARIN's mailing lists.
Internet Number Resource Status Report
Presenter: Leslie Nobile, ARIN Director of Registration Services
Presentation (Read-only): PDF
Leslie presented a joint RIR report on the current status of all IPv4, IPv6, and Autonomous System number resources as of March 31, 2004. This report is updated several times per year by the four RIRs and provides up-to-date statistics on rates of IPv4, IPv6, and AS number consumption.
Questions/Responses/Clarifications:
ARIN allocates a large number of ASNs, as compared to the number of IPv4 address blocks. Has ARIN done an analysis to determine if this is a policy issue? Leslie replied that no specific analysis had been done, but that the policy states you have to be multi-homed and there are many companies in the U.S. that are multi-homed. A follow-up question was posed about how the ARIN policy compares with the other RIRs. Leo Vegoda, on behalf of RIPE NCC, replied that its policy was essentially the same and that not all of the 90 countries in the RIPE NCC region have the same dense level of networking as North America. Gerard Ross, on behalf of APNIC, added that in the APNIC region the situation was similar to RIPE NCC's, offering as an example China, which has a relatively small number of very large networks.
The first slide looked like it included the 127 /8 as available, and it is not. Leslie responded that it would be addressed.
Do the numbers in the presentation indicate the conclusion of the ERX [Early Registration Transfer] project? Leslie responded that it did not and indicated the ERX project would be discussed later in the agenda in the Database Working Group section.
Number Resource Organization (NRO) Update
Presenter: Axel Pawlik, RIPE NCC
Presentation (Read-only): PDF
Axel, on behalf of the NRO, gave a presentation on the Number Resource Organization. His update included a history of the issues that led to the formation of the NRO and information on the current status of the NRO, its structure, and its activities.
General Comments:
No comments from the floor.
IPv6 Working Group
Moderator: Thomas Narten, Working Group Chair
Adoption Perspectives of IPv6
Presenter: Jordi Palet, European IPv6 Task Force & Steering Committee
Presentation (Read-only): PDF
Jordi provided a presentation on adoption perspectives of the IPv6 protocol.
Highlights:
Main drive behind IPv6 adoption is more addresses for use on a growing number of Internet-aware devices and in growing Internet markets like China.
Current workarounds for IPv4 are hampering new technologies; IPv6 is about the restoration of an environment that fosters innovation.
During 12 years of IPv6 (formerly IPng) work, focus has been on coexistence with IPv4 to smooth the transition, but there is still no clear milestone for when widespread adoption will occur.
Deployment of IPv6 over power lines takes advantage of the existing network, greatest possible reach in underdeveloped countries, offers speeds up to 200Mbps. Other exciting media for deployment are wireless networks.
Most regions of the world might see rollout of IPv6 in 20-30% of the market in the next 2 to 6 years.
General Comments:
No comments from the floor.
IETF IPv6 Activities - Update on Unique Local IPv6 Unicast Addresses
Presenter: Thomas Narten, IPv6 Working Group Chair
Presentation (Read-only): PDF
Thomas presented information on site-local addresses in IPv6, with a look at past and present discussions.
Highlights:
Site-local addresses were deprecated by the IETF in April 2004. However, the IETF is in the final stages of discussing a replacement, called Unique Local IPv6 Addresses.
This is a different paradigm from IPv4 addressing.
The benefit is having a globally unique prefix for each site, which eliminates collisions. These are not "Provider Independent" addresses in the classic sense. Address space has been reserved in the FC00::/7, and there would be two types of addresses, those that are centrally assigned and those that are locally generated.
For those addresses that are locally assigned through random number generation, there is no guarantee of uniqueness, but probability is high. The advantage is that these addresses would be easy to obtain.
Centrally assigned addresses are necessary when there is the need for a guarantee of uniqueness, and would be handed out by a central assignment authority. Requirements for the distribution of these identifiers by a central authority, as outlined by the IETF are: identifiers must be available to anyone, identifiers must be permanent, there may be no periodic fees, and identifiers cannot be taken back. There also must be adequate mechanisms to prevent hoarding, and registrant information should be kept private.
The IPv6 Working Group is finalizing some details. There has been discussion initiated between IETF and NRO, and the RIRs have indicated they are willing to have the NRO act as the central authority.
Questions/Responses/Clarifications:
What is the IETF definition of the term "permanent?" It needs to be very precise, such that "permanent" isn't read as "now and forever." Thomas responded that this does need to be defined further, and that the RIRs would likely have some feedback as this would be an operational issue. Thomas went on to say that it is his reading that if someone were assigned an identifier, then passed away, the identifier would still be available to anyone in that person's house, for example.
Perhaps this has been discussed within the IETF, but what discussions took place regarding the implementation of this and the routing tables? Ideally, this would be filtered, but what happens if the implementation takes a different turn and all of this is added to the global pool? Thomas responded that there were discussions about this, and that the general consensus was that this was a useful feature and there wasn't anything really preventing them from using the addresses as you described. Another response came from the audience that while in IPv4 it is difficult to use more than one address per interface, in IPv6 it is easier to use one address for globally routed functions and another for local functions.
A follow-up question was asked regarding the IETF-stated requirement of no ongoing fees, and the fact that there would likely be some cost to the central assignment authority in maintaining this information. Thomas responded that while the document mentions no fees as a preference, there needs to be more discussion whether this is a viable model. The original motivation was to make access to these identifiers easy. However, it may turn out that Fortune 5,000 companies need them, and would presumably pay a fee, while the home user would presumably not.
Is there an expectation that the reverse maps for these addresses would be put into the DNS? Thomas replied that the current version of the document doesn't say anything about that, though there has been feedback, including feedback from the RIRs, about this issue. A follow-up comment was made that it would be interesting to see how it was setup to maintain the delegation space and how they get the information.
"Permanent," in this document, should be defined in terms of as long as there is some indication of active need for the addresses or a requirement for continuing maintenance, such as a charge of $1 or $10 a year. I would not be opposed to something like an ongoing fee that requires someone to contact the RIR to keep that address space, as it would be trivial, and there could even be a procedure where the fee could be waived with sufficient justification. There is going to be an ongoing cost to the RIRs in maintaining these blocks. I do not think it is unreasonable to have some small fee to recover the cost, especially if there were a waiver process in case somebody has no economic ability to pay, although then I would wonder how they would support the necessary computing environment. Thomas responded that there were definitely some issues in regards to this. Nothing is currently delineated on how this would be reclaimed, but one of the fundamental questions is whether or not these addresses will ever really need to be reclaimed. The working group concluded the answer is no, as they are not intended to be globally routable and, by the calculations of the working group, there are enough of these addresses that everyone living in the year 2050 could have 250 of these blocks. Even then, if it gets to be a problem in 30 years, another block just as large could be released and setup in such a way that doesn't waste as much space. We're just not using a lot of IPv6 address space to do this at all.
Tony Hain, another member of the IETF IPv6 Working Group, said that from the perspective of several members of the working group, this [the issue of fees] is a policy issue and not the IETF's business. The IETF should say "Here's what you need to do," and the policy body should decide how it wants to handle the costs. What is stated in the document are basically the IETF's preferences, but that doesn't mean it can't change. This viewpoint was seconded by another member of the audience.
Thomas went on to give a presentation on what APNIC has done in regard to IPv6 address space, as background for the upcoming discussion of ARIN's Policy Proposal 2003-4: IPv6 Policy Changes.
Highlights:
APNIC has two IPv6-related policy proposals that have been through its process and are now on last call.

Prop 015-v001: Allows allocation of global addresses to unconnected networks.
Prop 016-v002: Makes clear that it is allowed to get sufficient IPv6 addresses space to cover existing IPv4 infrastructure
Questions/Responses/Clarifications:
Perhaps the discussion of the upcoming proposal for globally unique routable addresses in IPv4 [Policy Proposal 2004-3] should be extended to cover IPv6 as well.
German Valdez, speaking for LACNIC, spoke about the fact the LACNIC is close to making allocations for private closed networks. He went on to say that LACNIC asked APNIC staff to come make a presentation at LACNIC's meeting in Montevideo about the APNIC proposal and discussion from APNIC meeting. So far, LACNIC has received no feedback in its region about this proposal.
Gerard Ross, speaking for APNIC, offered a clarification that the original APNIC proposal did not say anything about moving customers over to IPv6, but that there was an amendment offered from the floor during the meeting that there would be some requirement to show an intention to move existing IPv4 customers to IPv6. We are not sure yet how the implementation of that will pan out. Thomas then asked Gerard what the concern with the original wording was and if it had something to do with it appearing that if you had IPv4 infrastructure, you could automatically get enough space to cover that. Gerard replied that there was some confusion as to what the original wording actually meant, and the amendment was simply trying to clarify that.
Introduction: Einar Bohlin, ARIN Policy Analyst
Presentation (Read-only): PDF
Policy Proposal Introduced - March 5, 2003
Presented at ARIN XI and XII
Subject to new Policy Evaluation Process - January 22, 2004
Revised by ARIN AC and posted to PPML - March 19, 2004
PPML Summary:

Discussion on PPML since ARIN XII was a 6-post thread, right after the meeting, about whether /64s or /48s were appropriate assignments for data center customers
**Presenter: Lea Roberts, ARIN AC
Presentation (Read-only): PDF**
Lea Roberts, on behalf of the ARIN AC, presented a history of this proposal and information about this new AC-revised version.
Comments:
No comments from the floor.
Polling of Consensus:
Question: Approve of Policy Proposal 2004-3?
Yes? 21 No? 1
Open Microphone - Monday AM
Moderator: John Curran
John Curran opened an early Open Microphone session saying that for scheduling reasons there would be a 15-minute Open Microphone session and then a break for lunch. He then invited attendees to speak up if there was anything to be discussed that is not on the agenda.
Comments:
It might be appropriate for someone to offer a summary of the discussions from the Policy Proposal BoF of the night before. John Curran concurred and asked Richard Jimmerson of ARIN to come to the microphone.
Summary of Policy Proposal BoF
Presenter: Richard Jimmerson, ARIN Director of Operations
Richard presented a summary of discussions at the ARIN XIII Policy BoF.
Highlights:
This was the second Policy BoF that ARIN has held.
BoF is a forum for individuals to bring policy ideas to the floor for discussion among their peers without having to formally propose a policy.
Last BoF saw discussion that led to one of the policy proposals up for discussion here today, as well as discussion of cataloging existing ARIN policies and some discussion of a glossary of terms at ARIN. ARIN has begun to address both of these items.
Last night, four policy ideas were brought forward.

Making the history of registration database changes publicly available, but not necessarily through WHOIS.
Cataloging and numbering of ARIN policies was once again brought up, and a draft document will be presented later at this meeting.
One item, not destined to be a policy proposal, was the formats in which ARIN publishes information. This has been brought up before, and ARIN has made it a priority to publish information in multiple formats.
Meeting the needs of ISPs using open access of cable infrastructure while maintaining stewardship of IP addresses. This also has been brought up before, and the AC members present last night indicated that they would be working on a policy proposal in this area.

One last item, not directly related to any policy proposal, was a request for technical feedback in the area of dealing with bogons. Depending on the feedback, this might result in a proposal later.
Introduction: Einar Bohlin, ARIN Policy Analyst
Presentation (Read-only): PDF
Einar introduced the policy and presented the following highlights of its status and discussion.
Started as two different proposals that the authors agreed to combine
Policy Proposal Introduced - March 17, 2004
PPML Summary:

18 posts
11 different people
What is the magnitude and trend of such need?
The authors of the proposal have first-hand knowledge of tens of thousands of PE-CE subnets that are numbered from globally unique address space.
This policy is simply striving to achieve clarification.
If this policy only included the first sentence then I would support it.
The APNIC policy proposal 'Should APNIC allocate global unicast IPv6 address space to unconnected networks?' was approved by consensus at the last APNIC meeting.
Presenters: Marla Azinger and Bill Copeland, authors
Presentation (Read-only): PDF
Marla and Bill presented information about the proposal. Along with background on the proposal, they presented a two-step process for its discussion.
Highlights:
Public IP addresses are already being used for Private Network Inter-connectivity.
This proposal needs to be textually included in ARIN policy so that the entire Internet community knows the answer to the recurring question of: "Can I use global IPs for private networks when needed?"
Upon acceptance, the limits of acceptable use will need to be established. Options are:

Emergency Use (police enforcement organizations, fire departments, 911 dispatch units)
Life support line (i.e. crisis hotlines and hospitals)
Layer 3 VPN service providers
RFC 2547 public service providers
Other private networks not under the same administrative control that must interconnect

Should a special IP address block be reserved for this type of use?
Should ARIN directly assign these IP addresses or should the upstream providers assign these IPs just as they do any other end-user customer space?
Comments on first part of question:
Statements For and Against:

This is an important topic and we should discuss it.
This is important, as evidenced by the fact that this topic has come up again and again, and it should be discussed.

Questions/Responses/Clarifications:

Is RSD having a hard time deciding whether a request for this type of space coming in currently is acceptable? Does RSD need clarification? Leslie Nobile, on behalf of ARIN, responded that it is difficult to assess these types of requests and the current policy is not clear. She went on to say that ARIN's RSD does use RFC 2050 as guidance, but it is not very clear and so there is a lot of analysis that has to be done.
Polling of Consensus:
Question: Approve of Policy Proposal 2004-3?
Yes? 25 No? 0
Comments on second part of question to develop wording of policy:
Statements For and Against:

My biggest interest is in option #5, but all of them are legitimate. I'm not sure any of them are not covered under #5.
I agree, #5 covers the needed areas while giving needed latitude to ARIN staff. All of the other options can be used as examples, with #5 as the general policy. Option #5, if used as the general policy, could say "may" instead of "must."
Option #5 should be stated as policy and while the rest could be listed as examples, I don't think lists are necessarily a good thing.
I agree with the last speaker, and also agree with the wording change of "may" instead of "must."
Justification should be set low enough that growing networks that will likely have to interconnect someday shouldn't have to renumber. The wording in the current proposal is too strong, but "I have a pipe dream that I want to interconnect" is too weak. Requirements need to be somewhere in between.
I am really gun shy about this proposal, as it attempts to enumerate the distinction between "private networks" and "global networks." In the past, there was something called the SRINIC, which was the database of connected and unconnected networks, and because of that I had to end up renumbering 4 Class Bs and about 300 Class Cs because we got moved from the unconnected to the connected database as we started connecting networks. I am afraid that if we proceed down this path, the temptation to build an enumerated list is too tempting, and we will have to spend a lot of cycles in the coming years refining and rehashing what can and cannot connect.
I have one concern with the proposal as written, in that it refers to "interfaces" and my company does a lot of voice-over-IP with our customers, and many of our customers are viewing that as a private network and want to use RFC 1918 space. It is going to be more useful for us and provide more stability if we can point to a policy that says you can go get legitimate space for this, but it will be a nightmare for us to do, as you can't NAT SIP. When you do, bad things happen to RTP, especially on a large scale. I would prefer we replace "interfaces" with "networks" or just delete the first three words of the policy statement [Interfaces that connect] and just have it start with "Private networks may be assigned . . ." Bill Copeland responded that would be fine, the intent was to try and craft something that would pass and not to be greedy.
I am involved in an effort to expand the RFC 1918 space, and the push behind this is that people feel they cannot get public space. So we need to do this clarification, but I agree that we need to leave it ambiguous enough so that people can manage their address space appropriately. If we don't do this, then the private address space will need to be expanded, which will still eat into what is available for public networks.
I think limiting the scope of the proposal to just the interconnection points of the private networks is not really helpful. You might have multiple customers interconnecting with you and they have private networks that need to connect to yours, and your network also needs to talk to other customers over the public Internet. There is no way to coordinate which private addresses all of those customers are using if they can't get global addresses. We need to be able to point them to a policy that says, "because you are interconnecting this network, you can get global addresses for it." Marla Azinger, as one of the policy authors, responded that this was the situation she has been working on for two years and was her perspective as well. She went on to say that this proposal was needed and that expanding the private IP space would bring up the same issues, and the only solution is to assign unique global IPs for connecting these networks.

Questions/Responses/Clarifications:

We're not trying to obsolete RFC 1918 space here, right?
Is the purpose of this proposal to offer a way of justifying use of existing addresses, or is it to provide, in addition to someone's existing allocation, something like a /30 from ARIN? Given that it will never appear on the public network, the normal reasons for limiting prefix lengths generally would not apply here. Is there a reason under this sort of policy to do micro-allocations for interconnecting private networks? Bill Copeland replied that yes, all of the above are consistent with the intent of the proposal. He went on to say that it would be worth pointing out that as you interconnect more and more private networks, the management problem becomes very hard to deal with unless you are using uniquely assigned IP addresses.
I am confused a little about this discussion. When this issue has been discussed in the past, it seemed centered around examples of connecting VPNs and the like, where the numbering would only effect the interface between the networks. However, some recent comments from the floor seem to be talking about renumbering entire networks under this policy. Bill Copeland responded that the intent was to number only the interconnection points of the network, not the entire private network and that the authors were attempting to be very economical with addresses.
I interpreted this proposal to mean that where it says "interfaces" it is referring to whatever is in between the interfaces. The interconnection between interfaces could be a virtual MPLS-based router system with MPLS-based VPNs, and it could be physical, as is the case with my company. Do you [the policy authors] feel that your proposal really precludes that case of an arbitrary interconnection infrastructure between private networks? Bill Copeland responded that in the interest of economy, we are trying to focus on just the link that does make the actual interconnection between the networks.

Suggestions:

If we go to the actual policy proposal, it has three sentences. I am in favor of the first sentence, and it pretty much says everything that needs to be said. Everything else in the proposal is either too specific or creates more confusion. Bill Copeland replied that we [the authors] could strike the last two sentences and it would still be acceptable.
There needs to be something in the proposal that says you still need to justify your address space.
It is important, as part of this proposal, to note that the scope of Internet connections that we are likely to be looking at run a very wide range of possibilities from fairly simple and straightforward to organizations hooking together complex multiple organization networks. I think any proposal along these lines would not be complete without verbiage that strongly encourages the use of IPv6 for this purpose, even to the point of a requirement for a technical justification of why IPv6 cannot be used as part of the application.
One of the things this proposal will likely do is drive more requests for routable address space. Whether talking about this or the IPv6 approach we heard about earlier, just because these things are not routed now does not mean that people will not want to make it routable later. If we are going to do this, it has to follow the other procedures we have in place, or it is going to end up expanding the routing table.
There was consensus to move forward with a policy addressing this issue and there was a need for the AC and authors to work together on refining the text based on discussions at this meeting.
Address Supporting Organization (ASO) Memorandum of Understanding (MoU)
Presenter: Axel Pawlik, RIPE NCC
Presentation (Read-only): PDF
In response to general comments from the community about the lack of discussion of ICANN and MoU issues, Axel Pawlik gave a presentation that provided a history of the MoU and the organizations involved.
Comments:
If the ICANN Board of Directors rejects something, it is with a written statement of why it is being rejecting and that gets forwarded back down to the RIRs' policy procedures, is that correct? Axel Pawlik responded that yes, that was correct and went on to say that the ICANN Board can ratify with a simple majority or reject something with a 2/3 majority. If rejected, it goes back to the RIRs' open processes, and if it comes back unchanged, the ICANN Board can reject it again, and it may then go to arbitration between the NRO and ICANN.
So they [ICANN] can accept with a simple majority, or reject with a 2/3 supermajority. What happens if it is somewhere in between, like a vote of 55% against? Axel responded that 55% would not be enough, and would result in no action on the part of ICANN, and if 60 days go by with no action, the policy is deemed to be ratified.
World Summit on the Information Society (WSIS)
John Curran introduced the panel of speakers for this portion of the agenda.
Internet Society (ISOC) Presentation
Presenter: Lynn St. Amour, ISOC
Presentation (Read-only): PDF
Lynn St. Amour, President and CEO of ISOC, gave a presentation on ISOC and its activities relating to the World Summit on the Information Society (WSIS), which was initiated by the United Nations with the International Telecommunications Union (ITU) acting as the Secretariat.
Highlights:
ISOC is an international, nonprofit membership organization whose members fund activities on issues such as standards, education, and public policy. It also manages a subsidiary that runs the .org Top Level Domain (TLD).
ISOC initially was involved in WSIS as an observer, but has now become an active participant. Issued a response to WSIS draft declaration in May 2003 with a focus on "Internet governance" issues.
As Sector member of ITU, ISOC has participated more actively in various ITU events, with an emphasis on educating stakeholders.
ISOC has actively worked to increase cooperation among other Internet organizations in regards to WSIS, including the joint publication of several papers and joint workshops.
Part of ISOC's main message is overcoming the perception that "Governance" is equal to ICANN. Internet Governance should equal governing the use of the Internet, not governance of the Internet itself.
To answer the challenge that WSIS may represent, Internet organizations need to address issues like cybercrime, privacy, security, spam, "Digital Divide" issues, and Intellectual Property Rights.
ISOC participated in Sector Member post-WSIS I review and the February 2004 ITU Workshop on Internet Governance.
Many pre-WSIS II preparations have either been completed or are underway.
Next steps for ISOC and Internet organizations include participation in UN Working Group on Internet Governance, active facilitation of open debate in knowledgeable environments, extension and strengthening of coordination efforts, and increasing activities in the developing world.
Comments:
No comments from the floor.
Internet Corporation For Assigned Names and Numbers (ICANN) Presentation
Presenter: Theresa Swinehart, ICANN
Presentation (Read-only): PDF
Theresa Swinehart, General Manager for Global Partnerships at ICANN, gave a presentation on ICANN and its activities and responses relating to the World Summit on the Information Society (WSIS). Her presentation began with an historical look at how the Internet was managed, and a description of the levels that handle that management today.
Highlights:
Everybody owns, and is responsible for, the Internet. It takes everyone to make it function, and to have a benefit for the world. Numerous organizations have an interest and role in the vast range of areas of the Internet.
ICANN welcomes WSIS and the outcome of the Summit. It also welcomes the debate around all these issues and all the new interest and voices.
As whole economies now rely on the Internet, governments are increasingly interested in how it is managed, and this interest will not just go away.
The mission of ICANN is to coordinate, at the overall level, the global Internet's systems of unique identifiers, and in particular to ensure the stable and secure operation of the Internet's unique identifier systems.
The ICANN model encapsulates the environment of the Internet for a specific area of responsibility – it is a living organization, it is not static, and is designed to be noisy and address differences of opinions.
ICANN's participation in WSIS discussions is focused on educating those involved in ICANN's responsibilities and to provide factual information and address misconceptions. WSIS has raised the level of awareness about the Internet and ICANN.
ICANN will continue to work with others in relation to WSIS, Phase II, and the Secretary General's working group. It is up to the Internet community whether it wants to have government control over the Internet, including the responsibilities of ICANN.
Comments:
No comments from the floor.
Regional Internet Registries (RIRs) Presentation
Presenter: Axel Pawlik, RIPE NCC
Presentation (Read-only): PDF
Axel Pawlik, on behalf of all the RIRs, gave a presentation on the involvement of the RIRs in the World Summit on the Information Society (WSIS).
Highlights:
The RIRs have been involved in this process since early 2003, and have visited various PrepComs and intersessionals over the year and have had representation at the Summit in Geneva.
We have a two year break until Tunis to examine the issues, which must be done as this has the potential to upset long operating, stable processes.
The RIRs cannot drive this alone, they need support from partnering organizations and the efforts of all interested individuals.
The RIRs have kept up their participation through attending the February ITU workshop in Geneva and participation in the UN-ICT Task Force meeting in New York in March. The RIRs will also continue to coordinate with ISOC and the International Chamber of Commerce (ICC). They will also be working to ensure they have a recognized presence during pre-Tunis phase and using Information Services activities to counter common misinformation.
Open Microphone - WSIS
Moderator: John Curran
John Curran opened an Open Microphone session for comments on the WSIS presentations.
Comments:
Raúl Echeberría of LACNIC stated that there was an interesting and productive roundtable in Montevideo during the last LACNIC meeting about Internet governance, with participants from all of the main Latin American stakeholders, ICANN, and the U.S. government. One of the things that was remarked on by those who participated was the lack of clear communication from ICANN and the U.S. government on the status of the current MoU that governs their relationship. This is a key factor in convincing people that the U.S. government plans to leave ICANN alone. I strongly encourage ICANN and the U.S. Department of Commerce to work on disseminating information on the status of this relationship to the broadest possible audience. Theresa Swinehart, on behalf of ICANN, responded that this request did not surprise her, and it is not the first time such a request had been made. She went on to say there were a few aspects that needed to be talked about, one being the 3-year MoU between ICANN and the U.S. Department of Commerce, which was a welcome feature, as it allowed ICANN to focus on its core areas of responsibilities. It also enabled ICANN to hire staff with the realization that there would be an ICANN for the long term. She said that steps are being taken to finalize the MoU, and there are timelines in place outlining when certain obligations are due. Theresa went on to agree that ICANN can do a better job of demonstrating the progress that has been made in this area.
I have a question for both ISOC and ICANN. How many languages do you publish your documents in? Lynn St. Amour, on behalf of ISOC, responded that while the primary language for documents is English, when possible and with the help of its chapter organizations, it publishes in additional languages. She cited the resource investment in getting translations as the main hurdle in publishing in other languages, and that while other organizations may offer 3 to 6 translations, they also have much larger budgets. Theresa Swinehart, on behalf of ICANN, responded that in the last year they have translated many basic background documents into 9 different languages, and thanked the RIRs who donated time and resources to that project. Theresa also cited the high cost of getting quality translations, and noted that ICANN's budget can't always accommodate that for every document. She went on to say that budgeting for translations within ICANN has been made a priority, so while most documents are currently only available in English, they would be moving forward in offering other languages as is feasible.
How much of an assistance to this process would it be for those of us here from North America to talk to our governments? Also, how much of this WSIS effort is a backlash against the Internet basically starting out of North American defense? Axel Pawlik responded that to address the second question first, there is a pretense of understanding that the Internet is an "American" thing and some people want the U.S. out of it, and the current political situation may not help that much. However the real driving forces behind these efforts are truly varied and disparate. Axel went on to note that much of the focus on this issue seems to originate from Asia, and to a lesser extent, Latin America.
In the WSIS process, do you find government entities from countries that have a high rate of Internet deployment are more or less active compared to other countries? Lynn St. Amour responded that it is very difficult to split it out that way, there seems to be little relation between the activity level and the level of Internet deployment. Lynn went on to say that because the WSIS is a very political process, it is sometimes difficult to understand the motivations or level of commitment to the stated motivations of some governments, as they are often used as bargaining tools or leverage points. Theresa Swinehart also responded, saying that she agreed with Lynn's characterization of the process as very political and offered that there were changes in alignments as a result of World Trade Organization (WTO) negotiations.
All those in attendance should contact their organization's point person for public policy issues in order to have them weigh in with government representatives to impact the debate on this issue.
Raúl Echeberría of LACNIC stated that he believed that many of those who have a problem with the current structure do so because ICANN is not perceived to be an international organization, both because of ties to the U.S. government and due to the lack of support for other languages. These are not minor points and we have to address these concerns in some way, as they are not going to go away regardless of their validity. We have to move forward in relation to internationalization and independence of the current model. I had hoped that before Phase II of WSIS, the agreement between the U.S. government and ICANN could be finished. This may be impossible, but it needs to be made very clear what the intention of the U.S. government is in regards to ICANN. To address Theresa's point about the cost of supporting multiple languages, yes, it can be expensive, but organizations like LACNIC that are located in regions where other languages are spoken are available to assist you in finding the most effective methods to get multi-language, multi-cultural services. These issues are not minor, and cannot be dismissed because of money availability at this point. Theresa Swinehart, on behalf of ICANN, responded that she agreed and these issues need to be addressed sooner rather than later. She went on to say that we all needed to work together to make this work and if anyone else has ideas on how these issues can be addressed, please let her know.
Is there a timeline or a statement of what needs to be addressed in terms of moving the ICANN MoU forward? Or a statement of why it is not going to be done and the reasons why? Theresa Swinehart, on behalf of ICANN, replied that she would make some inquiries, but that she couldn't speak directly to parts of the question. She continued on to say that it has a lot to do with the Internet community helping to achieve those final objectives, but communication overall about this issue could be better and we can do a better job of that.
Closing Announcements
Richard Jimmerson reminded attendees that the ARIN RSD Help Desk was open until 17:30 PDT and that the Learning Center/Terminal Room would be open until 18:00 PDT. He also encouraged all attendees to complete the meeting survey available on ARIN's website. Richard again expressed thanks to the meeting sponsors: Telus Corporation, Shaw Communications, Big Pipe Inc., and Peer 1 Network. He reminded the audience about the ARIN social and that the meeting tomorrow would begin at 09:00 PDT.
Meeting Adjournment
The meeting was adjourned at 16:40 PDT.
Sponsors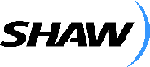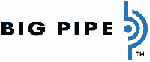 OUT OF DATE?
Here in the Vault, information is published in its final form and then not changed or updated. As a result, some content, specifically links to other pages and other references, may be out-of-date or no longer available.