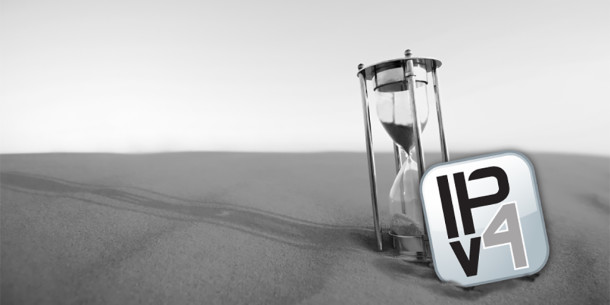 IPv4 Depletion Update
Earlier this week ARIN and the other RIRs received a distribution of IPv4 address space from the IANA in accordance with their Global Policy for Post Exhaustion IPv4 Allocation Mechanisms. ARIN was issued a total of a /14 worth of IPv4 address space composed of one /15 block and two /16 blocks. In less than 24 hours after receiving this IPv4 address space from the IANA, ARIN used it to satisfy requests on the Waiting List for Unmet Requests. You can find more information about our actions in an announcement that was made on the same day of that fulfillment activity.
ARIN expects to receive their next distribution from the IANA in March of 2016 in the amount of approximately a /15. This IPv4 address space will be used to satisfy requests that still remain on the Waiting List for Unmet Requests.
For those of you paying close attention to the depletion of the ARIN IPv4 free pool, you may have noticed what appears to be a slow down in distribution of the final remaining /24s. In the last two months we issued (or placed on hold for qualifying organizations pending payment and agreement) more than 400 individual /24s. Many of these 400+ organizations elected to receive the /24 offered to them as ARIN's largest remaining prefix size instead of being placed on the Waiting List for Unmet Requests. Others have elected to be placed on the waiting list for a larger block, asked for their ticket to be closed with no further action, or simply abandoned their request ticket, allowing the 30-day temporary hold period for the held /24 to expire.
In the cases described above where the organization did not elect to accept the /24 held for them, ARIN makes those /24s available in the inventory again. Our first action with a newly available /24, or any other sized block, is to apply it to the waiting list to determine if it will satisfy any waiting list tickets. Since no organization is currently on the waiting list for the size of a /24, it goes back into the inventory and then gets placed on hold for a newly qualified organization that is next in line for a response in the IPv4 request queue. Because of this "recycling" that is going on with the /24s previously in hold status, it has slowed down the depletion of the inventory count on our website for the final remaining /24s.
Even so, we expect the full depletion of these final remaining /24s in the coming weeks. ARIN will make a formal announcement and issue a press release when this happens.
Recent blogs categorized under: IPv4