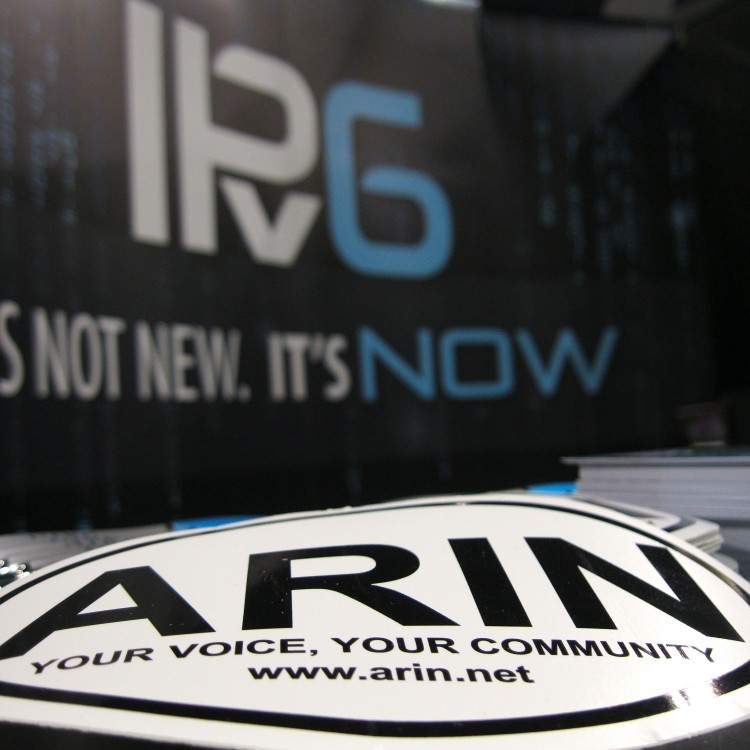 ARIN Reaches Final /8 of IPv4 Address Space
By Leslie Nobile, Director of Registration Services, ARIN
On 23 April 2014, ARIN's IPv4 address inventory dropped to 1.00 /8 (the equivalent of 16,777,216 addresses) which triggered the final phase of our IPv4 Countdown Plan. Read the official ARIN announcement on this milestone.
What is the answer to IPv4 depletion?
IPv4 depletion should come as no surprise to anyone and clearly underscores the need for IPv6. The sheer size of the IPv6 address pool will more than meet the needs of the growing Internet now, and well into the future.  ARIN has been issuing IPv6 address space since 1999 and has been active in educating the community on the importance of IPv6 adoption for many years. For most ISPs who have IPv4 address space directly from ARIN, there will be no additional initial registration fees to obtain an IPv6 address block from ARIN.  End-users who obtain IPv6 address space from ARIN will pay an initial registration fee, and then a small annual maintenance fee of $100.  Take a look at the ARIN fee schedule to learn more about registration fees.
The bottom line is that ARIN has plenty of IPv6 address space for everyone who needs it and we are happy to help you obtain your own block, so please come see us!
Can an organization still get IPv4 address space from ARIN moving forward?
Phase 4 of the IPv4 Countdown Plan lays out the steps for how all IPv4 address space requests will be processed going forward.  Every request will be handled in the order it is received, and reviewed by our team of resource analysts. We have been tweaking our processes and procedures in preparation for this final phase of IPv4 depletion since we implemented Phase 1 of the countdown plan in February 2011, so we are ready for the changes that Phase 4 will bring.  However, we do need to state up front that our response times may be impacted by the more complex review process.
If we no longer have the IPv4 block size that an organization qualifies for in our available inventory, they will be offered the choice to either accept the largest available block size they can justify under policy, or be added to the Waiting List for Unmet Requests in the hopes that a larger block will become available at some point in the future
ARIN's Remaining IPv4 inventory is detailed on our Countdown Page, including the number of available blocks according to prefix size, ranging from /24 to /9.
If you have any questions about how to obtain IPv4 address space in Phase 4, or how to request IPv6 address space, please feel free to give our Help Desk a call at +1.703.227.0660 or email us at hostmaster@arin.net.
Recent blogs categorized under: IPv4