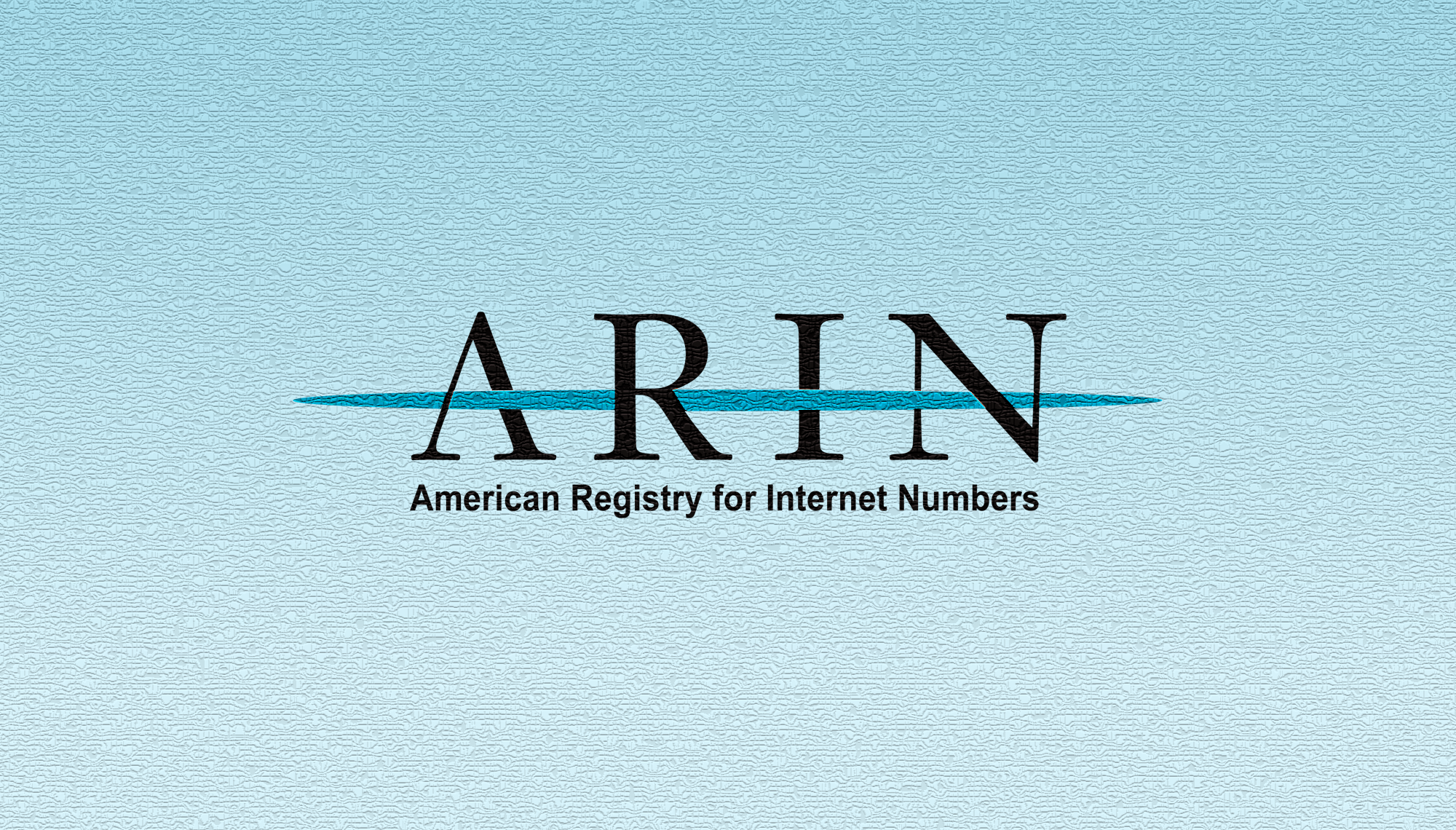 Where is ARIN headed over the next few months?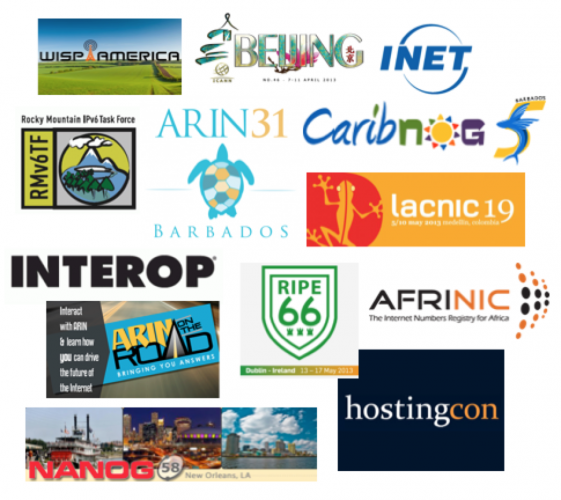 We're only a few months into the year and boy have we been busy! From CES to NANOG 57, 2013 has certainly been keeping us on our toes. And we have no plans to slow down the pace!
Here's a quick look at where you'll find ARIN over the next several months. We even have the scoop on where our next three soon-to-be announced ARIN on the Road events will be headed—maybe to a city near you?
Here's where you'll find ARIN:
Covington, Kentucky, 1-4 April
ARIN will be talking to wireless Internet service providers at their gathering in the Midwest designed to promote the development, advancement and unification of wireless Internet service provider industry. Not only is ARIN exhibiting at the show, but also our CEO will also give an important keynote about IPv6 over lunch on Wednesday the 4th.
Beijing, China, 7-11 April
ICANN's next meeting lands in China to talk about Internet policy and the need for continued stable and secure Internet operations.
Denver, Colorado, 17 April
With the goal of connecting with regional Internet communities, INET Denver will host this one-day event. CEO, John Curran, will give a keynote talk on ARIN's IPv4 exhaustion. Then you'll find him on a panel later in the day evaluating the current transfer market.  ARIN Senior Policy Analyst, Einar Bohlin, will also participate in an afternoon panel created to be an Address Policy Workshop.
North American IPv6 Summit 2013
Denver, Colorado, 17-19 April
Stop by the ARIN booth (we've got booth #16) at this annual all-about-IPv6 summit.  Hear CEO, John Curran, give a keynote talk on Leadership (or lack thereof) in IPv6 Adoption on Thursday afternoon.
Bridgetown, Barbados, 21-24 April
It's hard to believe we've had over thirty ARIN Public Policy and Members Meetings. Similar to those before it, this ARIN meeting will provide an opportunity for the entire ARIN community to engage in policy discussions and network with colleagues. Everyone is able to get involved in ARIN 31 including onsite attendees and registered remote participants.
Bridgetown, Barbados, 24-26 April
Stick around in Barbados after ARIN 31 for the Caribbean Network Operators Group's fifth regional meeting featuring hands-on technical training sessions for ICT technicians and engineers. Registration is still open.
Medellín, Colombia, 5-10 May
The next LACNIC meeting will focus on technology and governance for an open and secure Internet. We're looking forward to lively discussions and thoughtful networking in Colombia.
Las Vegas, Nevada, 6-10 May
The ARIN team will be exhibiting at Interop once again. So if you're hanging around the show floor, feel free to drop bye and say hello at Booth #1168. We'll be there talking about how businesses can plan ahead to make sure customers receive the best possible Internet-enabled services throughout the IPv6 transitioning process.
Dublin, Ireland, 13-17 May
Similar to our ARIN Meetings, RIPE 66 will bring together the European and Middle Eastern Internet community in Dublin to discuss address policy and talk IPv6 with other leading industry professionals.
ARIN on the Road Overland Park (Kansas City)
Overland Park, Kansas, 21 May
Save the date for this ARIN on the Road event.  Even though we don't have the all details for you yet, you can bet you'll want to attend.
Birmingham, Alabama, 23 May
Save the date for this ARIN on the Road event too.  More information will be posted on our website soon.
New Orleans, Louisiana, 3-5 June
Alongside our peers and community members, ARIN is heading to Louisiana to continue the discussions that began at NANOG57 earlier in the year. ARIN will hold its second Public Policy Consultation during this meeting.
Québec City, Québec 13 June
Save the date for this event too.  We'll have more information about this ARIN on the Road in Canada soon.
Austin, Texas, 14-16 June
Even though the agenda isn't published yet, we have it on good authority that ARIN CEO will be moderating a panel on why IPv6 is important for all hosting and cloud service providers.
Lusaka, Zambia, 9-21 June
AFRNIC's 18th regional will spotlight as part of the Africa Internet Summit (AIS) this June with the overarching theme of Connection Matters: Making the Internet work for African development.
We hope to see you around.  Which events on our list will you be attending?
And please contact us at info@arin.net if you know of other events where ARIN participation would be useful!
Recent blogs categorized under: Outreach