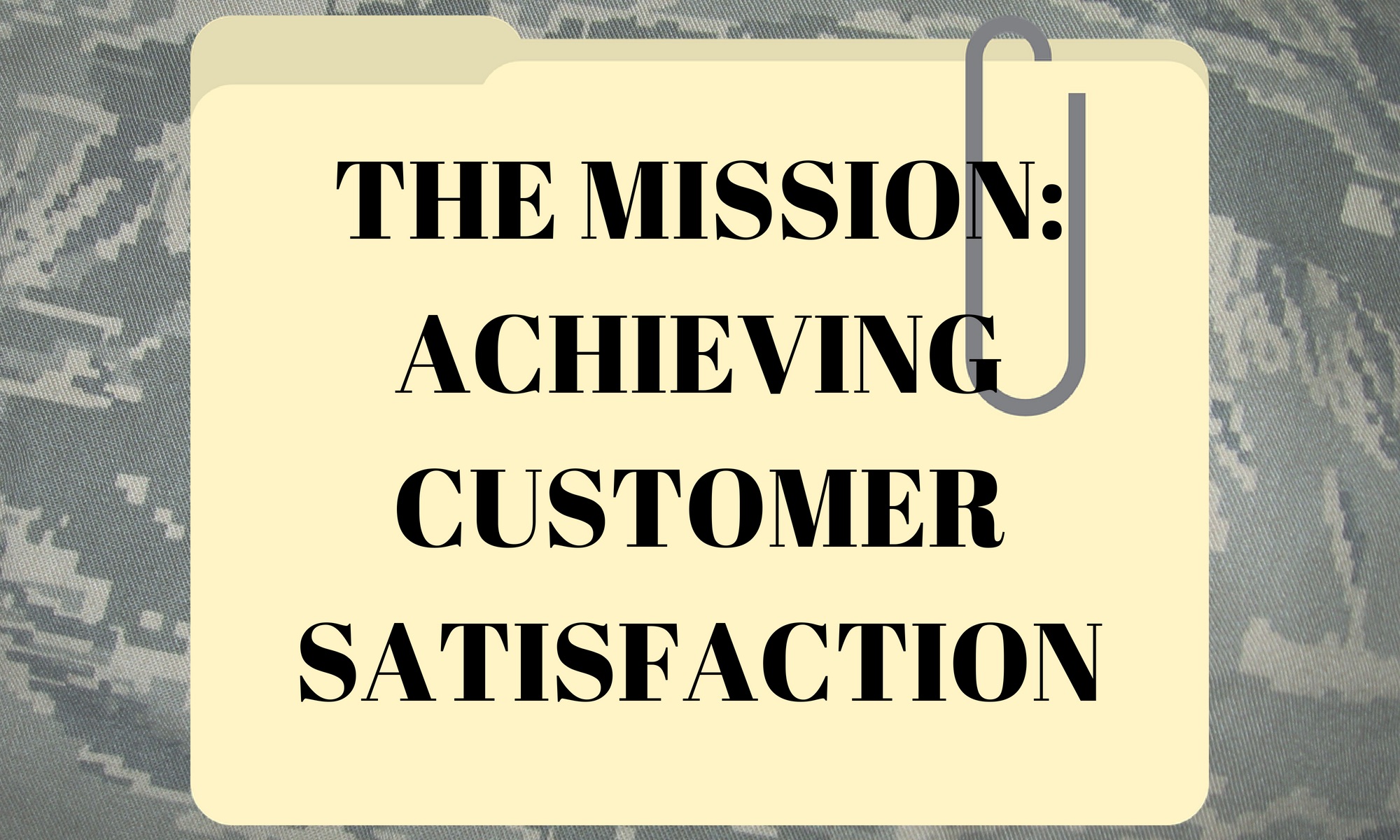 The Mission: Achieving Customer Satisfaction
As you know, we truly value customer feedback. It is a key element to our decision making process, and allows us to know that we're satisfying your needs for registry services. As a part of our efforts to collect formal feedback from you, we conduct a Customer Satisfaction Survey about every three years. Our most recent survey was conducted in Q4 2017 by an independent contractor, Rockbridge Associates.
The Objectives:
Our objectives for conducting this customer satisfaction survey include:
Determine members' expectations and needs from ARIN

Assess current satisfaction with ARIN's services and operations

Determine any unmet needs members have

Identify and prioritize areas for improvement

Understand how ARIN's current performance compares to that indicated by the previous survey completed in 2014
The Strategy
We hired an outside contractor to conduct the survey on our behalf.  Our outside contractor, Rockbridge Associates, has experience in customer satisfaction surveys.  Rockbridge reports that many survey takers will never give a score of 100%, even when they believe a company is meeting or exceeding their expectations. As such, they encourage first collecting measurements of customer expectations for performance, and then organizational performance against those expectations. ARIN directed Rockbridge to use that methodology in conducting the survey, and Rockbridge had respondents grade ARIN's "performance" against their expectations for performance.
The Results
So, how did we do? When compared to our last customer satisfaction survey conducted in 2014, we have improved on all service dimensions. Particularly, we have exceeded expectations in performance of Internet Governance and nearly met expectations for all other areas of measurement.
According to the survey, we have continued doing a good job meeting the needs of our community. We also learned that those more familiar with us are more highly satisfied with ARIN meeting their needs compared to those less familiar with us. Overall, we scored an 83% compared to 76% in 2014.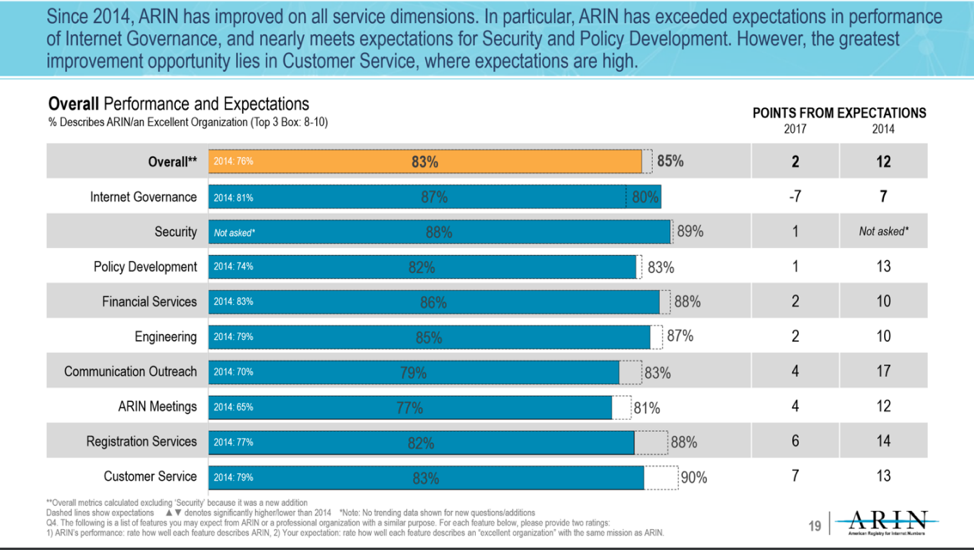 The Plan Ahead
While we are very proud of these results, we realize there is more work to be done to fully meet your expectations. As we work to close gaps, we plan to conduct a similar survey in about two years. Based on feedback from this recent survey, we will include two survey options next time: a shorter survey that takes less than five minutes to complete, and a more detailed survey that will take about 15 minutes to complete.
We want to thank everyone who completed this survey. As always, you can also provide feedback to us at any other time through the feedback button on our main website or by submitting a suggestion through the ARIN Consultation and Suggestion Process (ACSP).
If you're interested, you can view the full results of our 2017 Customer Satisfaction Survey.
Recent blogs categorized under: Customer Feedback