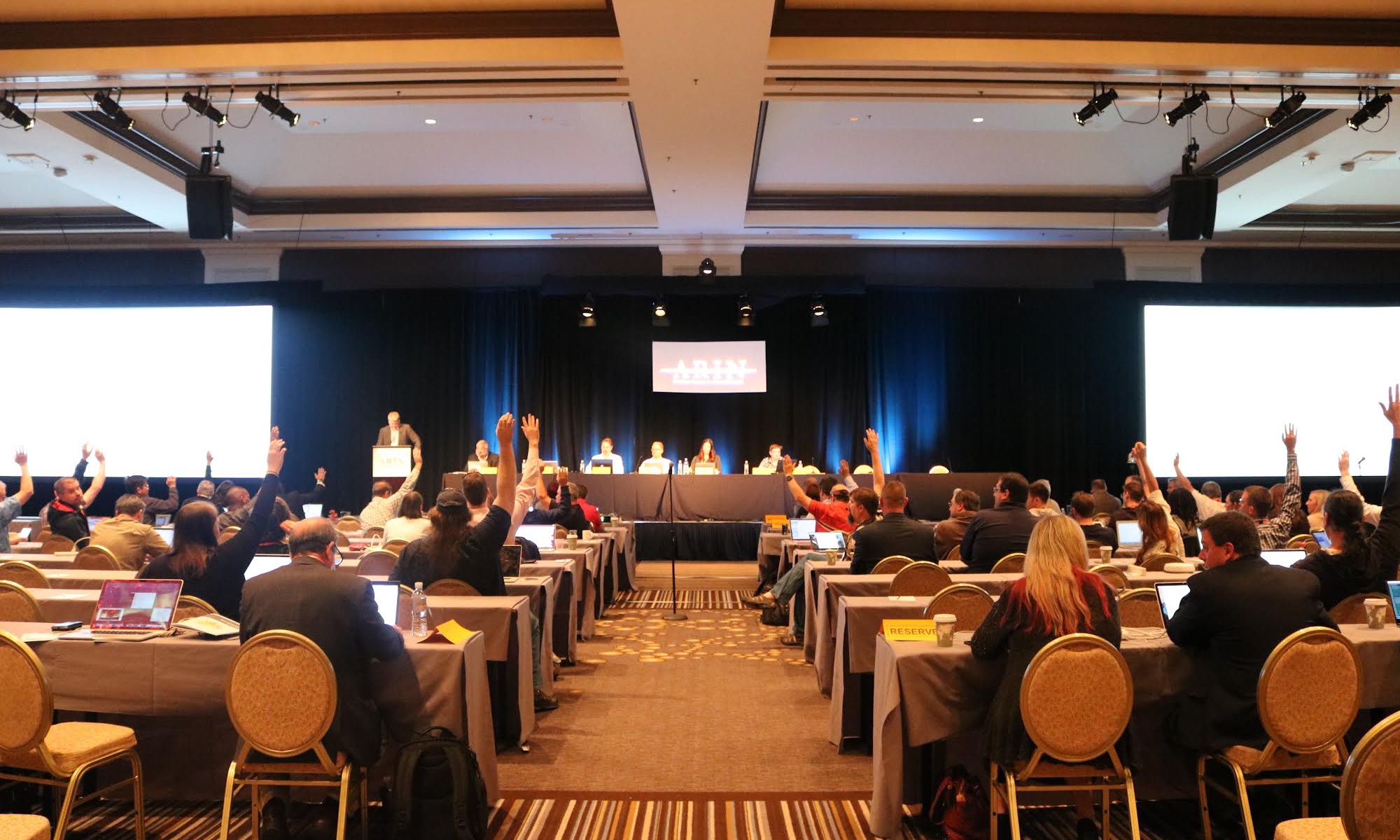 ARIN 40 Day 2 Daily Recap
Today marked the second and final day of the ARIN 40 Public Policy and Members Meeting, and it was a full day! Below is a recap of everything that happened.
The Final Day
In the morning, we heard opening remarks and the NRO Activities Report from John Curran, followed by an ASO AC Report by Kevin Blumberg. Jason Schiller presented his IANA Review Committee update afterwards, and Nate Davis, COO of ARIN, provided a Software Development update.
Following Nate's presentation, we dove back into a lively policy discussion about the Recommended Draft Policy ARIN-2017-5: Improved IPv6 Registration Requirements.
After the lunch break we began the Members Meeting which, as always, is open to everyone! John Curran kicked off with the opening announcements and our CTO, Mark Kosters, followed with an informative Engineering Report. Senior Director of Registration Services, John Sweeting, provided interesting updates about our Registration Services Department.
Dan Alexander came to the microphone to present the Advisory Council Report and Bill Sandiford provided the ARIN Financial Report. Paul Andersen gave the final presentation of the day with updates from the Board of Trustees. Rounds of applause were offered for departing members Tim Denton, Merike Kaeo, and Bill Woodcock for their service on the ARIN Board.
We concluded the meeting with an open mic session where a few attendees graciously added their praise for the efforts of ARIN staff. What a productive and fun meeting! Thank you to all who participated in ARIN 40.
If you want to refer to anything you've seen so far, the slides from the meeting have been posted online. In the coming days, full transcripts and webcasts from the meeting will be made available as well.
Be sure to mark your calendars for ARIN 41 in Miami, Florida 15-18 April 2018. We are accepting applications for the ARIN fellowship to ARIN 41, so be sure to apply if you are interested!
Recent blogs categorized under: Public Policy