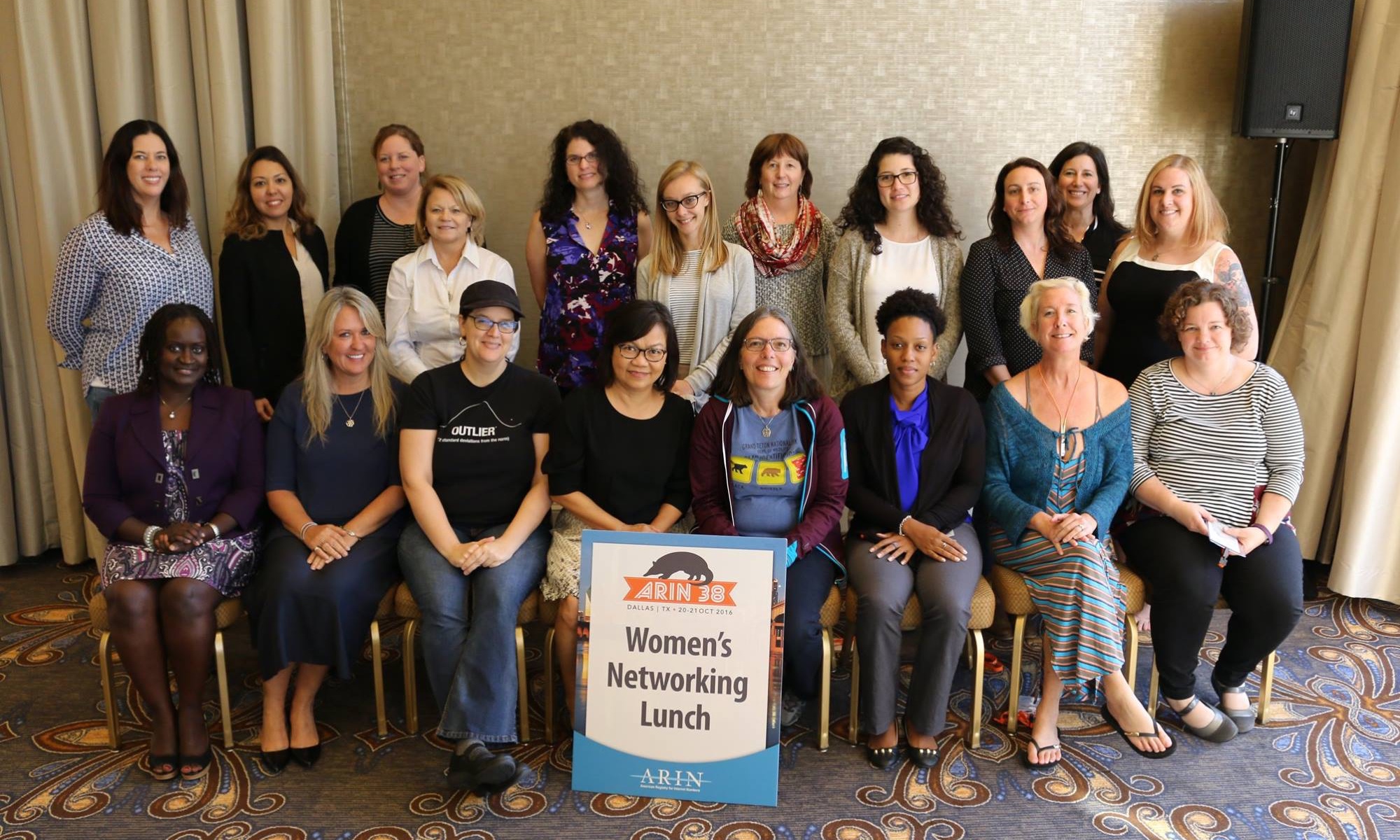 An Interview with One of the Founders of Net-grrls
I had the pleasure of chatting with one of the founders of Net-grrls, Cathy Aronson, recently. Net-grrls is a women's networking group and provides women in networking the opportunity to get together virtually (via a mailing list and Facebook page) as well as in-person at industry meetings. Cathy says she, Abha Ahuja, and others, decided to start Net-grrls to create a place for women to gather at meetings and online to discuss and exchange ideas.
When asked why they chose Facebook as a platform for Net-grrls, Cathy responded, "It was easy. We also have a mailing list, net-grrls@wibh.net that probably gets used more than the Facebook group." I was curious to learn what the most rewarding aspect of starting Net-grrls has been, and she said "Getting to know women in this field and helping each other however we can." Cathy believes women who become "Net-grrls" can benefit "by being able to exchange ideas and get together with other women in networking."
Another important contribution Cathy made for women in the networking field was proposing the addition of a Women's Networking Lunch at ARIN Meetings. When asked why she proposed this idea, she said she hoped these lunches would "be a way to figure out how to support women and mentor them for leadership roles. The other RIRs do such lunches and they are really great. The new NANOG women's lunch is amazing.  So, I thought ARIN should do it too, and it was well received." ARIN has hosted two Women's Networking Lunches so far, and we plan to continue them. We will be hosting a Women's Networking Lunch at ARIN 40! These lunches are a place to bring women together to discuss relevant topics in the industry, in addition to networking and sharing career advice and ideas.
I asked Cathy what advice she would give a newcomer to an ARIN meeting for how to maximize their experience, and she responded, "Find a mentor… any of us old timers will be happy to help. Ask questions, get involved. The ARIN community is welcoming and helpful." And that's true! ARIN meetings are a place to get together to learn, network, and participate in Internet number resource policy development. ARIN staff and seasoned attendees are always happy to help guide newcomers through these meetings to help them get the most out of the experience. We also provide a Fellowship Program which is a great way to introduce yourself to an ARIN meeting and be paired with a mentor.
Cathy leaves us with one last piece of advice for women in the technology field, "Support each other. Be advocates for each other."
If you would like to learn more about Net-grrls, you can join their mailing list (net-grrls@wibh.net)) or their Facebook group.
Recent blogs categorized under: Outreach