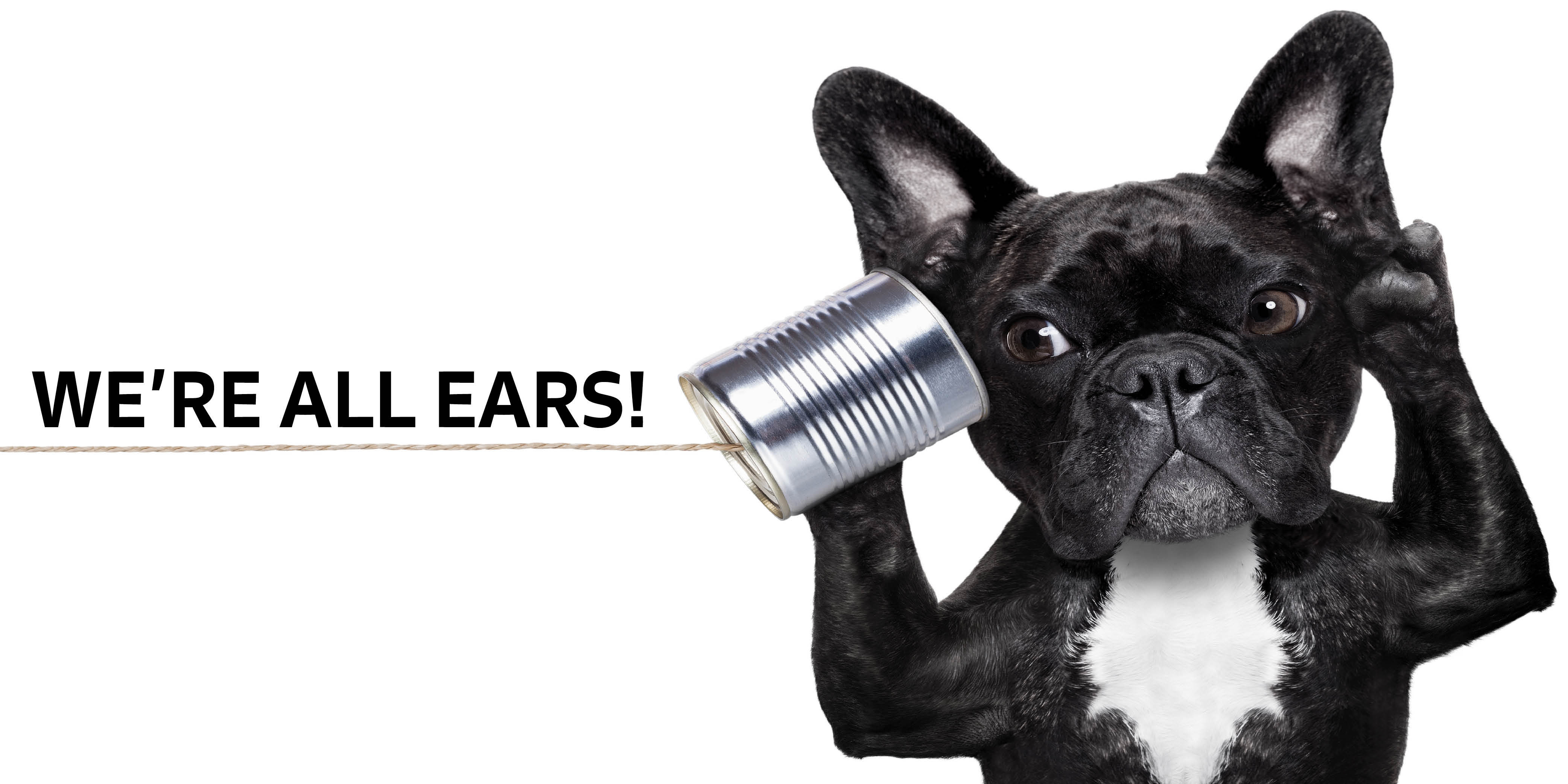 Feedback at ARIN
We exist to serve our community, and the only way we can continue to improve is by responding to community feedback. We don't just value feedback, we simply couldn't function properly as a registry without it! There are many ways to get in touch with us, and we pride ourselves on turning your feedback into action.
Why does feedback matter to ARIN?
Feedback from our community helps us to identity opportunities for service improvement. It highlights system items that may require immediate attention. It also helps us with determining project priority for future improvements. Feedback is a critical element used to monitor our quality of service. It can alert the management team to customer service issues and helps us better understand how well we are doing. It is also useful for improving performance. Feedback about our staff and services is one of the best motivators! It helps us learn what you like (and don't like) about ARIN customer service.
We make it a priority to use your feedback to guide course corrections in our customer service practices and to help inform our ongoing work to improve the tools you use to interact with the registry. We are constantly updating procedures, making changes to documentation, and improving our applications, all based on your feedback.
Who provides feedback to ARIN?
ARIN provides active and ongoing service to over 5,000 member organizations, 15,000 fee-paying non-member organizations, and more than 16,000 legacy registration organizations. These organizations all hold Internet number registrations issued directly to them by ARIN, or by our predecessor registries. These numbers do not include the many thousands of organizations that hold reassignments of IP address space in the ARIN registry from their upstream ISP. Additionally, we serve over 123,000 ARIN Online users, as well as the general Whois user population, and those who have been referred to ARIN for other reasons. Essentially, anyone who interacts with us is encouraged to provide feedback, and we internally process large amounts of it from all of these sources throughout year.
How is feedback provided to ARIN?
There are several channels available to make it easy for you to provide feedback to ARIN. We have taken great care to ensure there are separate feedback channels available to you with the understanding that each person's reason for providing feedback may be different.
Feedback Button
We have placed a feedback button on the main menu of our website that allows you to provide instant feedback from anywhere on the site. This is the best way to provide feedback when you have noticed something not working properly on our site, or if you'd like us to know about a better way to present a particular feature you are using. Using our feedback button is the fastest and most effective way to deliver feedback to ARIN.
ARIN Consultation and Suggestion Process (ACSP)
The ACSP process is available to anyone who would like to submit a formal suggestion to ARIN about the services we provide. We make it available so you may suggest the creation of a new service we don't already provide, or to ask us to consider changes to one of our many existing services. In addition to being a means of providing feedback to ARIN, suggestions submitted through this process are publicly documented on our website, and in many cases end up reviewed as a consultation on the public mailing list. If you author a suggestion through this process, you are given the option to have the suggestion attributed to you or to remain anonymous.
Telephone Calls
We make a telephone help-desk available to you for 12 hours each business day that allows you to speak directly to an ARIN staff member. You can call one of our available help-desk lines and have questions answered about all of ARIN's services, including the status of your open tickets with us. We often receive direct and useful feedback on these calls that lead to future service improvements. You don't have to have a ticket open to call us. We are happy to talk to you with or without an open ticket.
"Ask-ARIN" Tickets
If you would like to ask a general question or provide feedback, you can always create a help ticket. You can create one using your ARIN Online Web User account by selecting the "Ask-ARIN" feature from inside ARIN Online. Although this channel is more suitable for asking questions about our various registry processes, we look closely for feedback inside these tickets so that it can be placed into our internal feedback tracking systems.
Live-Chat (coming soon)
If you would like to ask a question or provide feedback and don't want to submit a ticket, fill out a feedback form, respond to a survey, or talk to someone over the telephone, you may prefer to live-chat with an ARIN staff member from our website. In response to a recent suggestion submitted through our ACSP channel, described above, we will be adding a live-chat feature to our website. We look forward to chatting with you about our services and your feedback once this new service becomes available.
Transaction Surveys
When you make a request regarding Internet number resources, we provide you with a link that takes you to a short survey that allows you to provide us with direct and immediate feedback about your user experience during the request process. We often receive feedback inside these surveys about improvements that can be made to our internal processes and procedures. We watch these surveys closely, so please use them if there is something you would like us to know about your request experience with ARIN.
Customer Satisfaction Surveys
In addition to all the feedback channels listed above, we also conduct larger scale customer satisfaction surveys. Here is a survey we conducted in 2014, and we have another planned for Q3 of 2017. These larger scale surveys give us a moment-in-time snapshot of what you think about our performance as a registry and the services we provide.
Additionally, we receive organic feedback directly from in-person meetings and conferences, including Public Policy Meetings, ARIN on the Road events, NANOG, and more. We monitor our mailing lists and social media channels for feedback, as well.
Our Commitment to You
You are priority #1 at ARIN. We value your feedback as a critical element to our operations and decision making processes. You have our commitment that we will remain engaged with the feedback you provide in order to fully understand and satisfy your service needs.
So, let us know if you have something to say! We always appreciate your feedback.
Recent blogs categorized under: Customer Feedback
---
GET THE LATEST!
Sign up to receive the latest news about ARIN and the most pressing issues facing the Internet community.
SIGN ME UP →
---
Blog Categories
IPv6
•
Business Case for IPv6
•
Fellowship Program
•
Grant Program
•
Caribbean
•
Internet Governance
•
Updates
•
IPv4
•
ARIN Bits
•
Elections
•
Tips
•
Public Policy
•
Customer Feedback
•
Security
•
Outreach
•
RPKI
•
Training
•
IRR
•
Data Accuracy