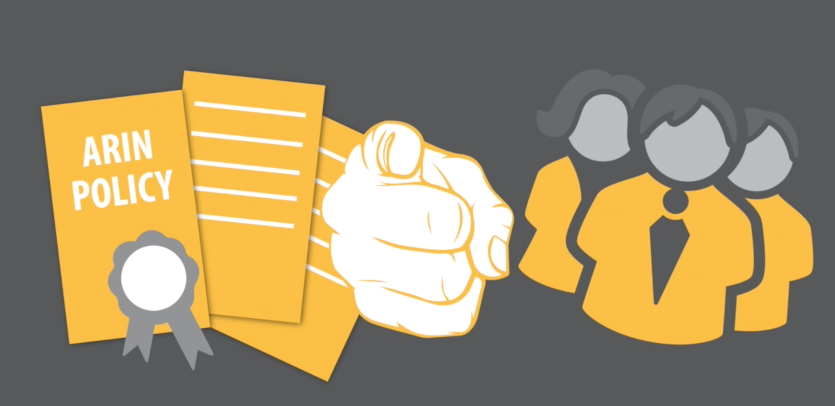 ARIN Policies Start with You!
Our prime directive is the administration and management of Internet number resources (IP addresses and Autonomous System Numbers). Between registering, distributing, maintaining, and updating these resources and the records associated with them, there is a lot of work to do, and it's all guided by our Number Resource Policy Manual, or NRPM. Can you guess where this big book of policies comes from? Believe it or not, it comes directly from people just like you!
You may already know that ARIN policies are community-based, but you may not have known that our community includes anyone and everyone with an interest in Internet number resources, not just those who are within the ARIN region. You might even think you would at least need to be an ARIN Member to help drive ARIN's Policy Development Process (PDP), but in reality, all you need is an email address to start influencing the future of the Internet.
To submit your very own Internet number resource policy proposal, just fill out our brief template and send it to policy@arin.net. Don't worry about getting the wording of your proposal exactly right – our Advisory Council (AC) will work with you directly to help transform your idea into a clear change, removal, or addition to policy text, and get it the community attention it needs to move through the PDP.
If you're more of a visual learner, check out our new video entitled "ARIN's Policy Development Process" to learn more about each step of the PDP, and become a part of the Internet's future today!
Additional resources can be found on the following webpages:
Recent blogs categorized under: Public Policy