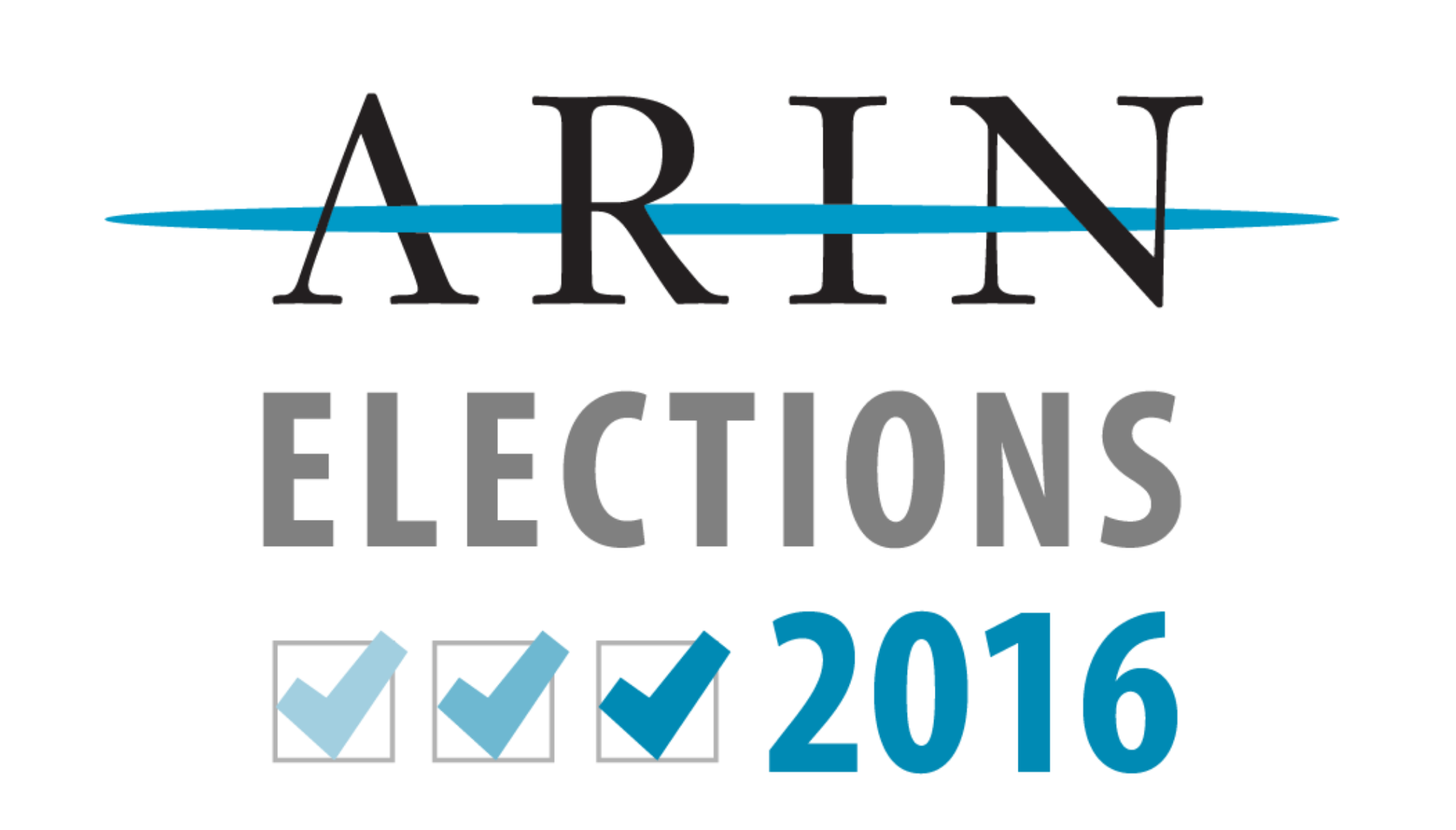 Voting Contact Clean-Up Campaign Now Underway!
Each fall, ARIN's Membership elects representatives to the ARIN Board of Trustees and Advisory Council. Two out of three years, they also elect one ARIN representative to the Number Resource Organization Number Council (NRO NC). Every member organization – regardless of its size – is permitted one Voting Contact who casts one vote in ARIN Elections. These elections directly shape the future of ARIN, our community, and the Internet itself!
This year, all eligible voters must log into ARIN Online to access their organization's ballot, therefore requiring all registered Voting Contacts to have an ARIN Online account to participate – as previously announced, ARIN is improving the security of its voting system and will no longer email web links for casting ballots. To be eligible to vote, an organization must be a General Member in Good Standing (current on all invoices) and must have designated a Voting Contact linked to an ARIN Online account on record by 6 September.
To assist and ensure all eligible member organizations are prepared to vote during ARIN Elections, our team is currently leading an extensive Voting Contact clean-up campaign. Over the past few weeks and in the coming weeks every member organization should receive an email that either:
Confirms an organization's Voting Contact (if there is no change, no action is required)

Requests an organization to designate a Voting Contact now

Requests your Voting Contact set up their ARIN Online Account and/or validate their being a voting contact for your organization
As Member Engagement Coordinator, I encourage each of you to please take a few minutes to read the email you received and to take any necessary action asked of you as soon as possible. By doing this, you will ensure that you are eligible to vote in this year's election. Don't forget that the deadline to establish voter eligibility for Voting Contacts is Tuesday, 6 September 2016.
Since the outcome of ARIN Elections can have a far-reaching impact, it's not only a privilege for member organizations to participate, but also an important responsibility. Active and ongoing participation in elections demonstrates an organization's support of and commitment to electing representatives who will drive transparent policy discussion and change; openly listen to, engage with, and fairly represent the community at-large; and work toward advancing the future of ARIN and the Internet.
Have questions or need help establishing your voting eligibility? Contact us at members@arin.net or call 1.703.227.9840, ext. 834. You may also visit our Voting Contacts page for steps on how to view and update your Voting Contact information or create an ARIN Online account.
At ARIN, we recognize you are busy, so we thank you in advance for your time and ongoing involvement in and support of ARIN. We look forward to virtually seeing you at the polls in October! It's your voice, your vote – make it count!
Recent blogs categorized under: Elections
---
GET THE LATEST!
Sign up to receive the latest news about ARIN and the most pressing issues facing the Internet community.
SIGN ME UP →
---
Blog Categories
ARIN Bits
•
IPv6
•
Business Case for IPv6
•
Fellowship Program
•
Grant Program
•
Caribbean
•
Internet Governance
•
Updates
•
IPv4
•
Elections
•
Tips
•
Public Policy
•
Customer Feedback
•
Security
•
Outreach
•
RPKI
•
Training
•
IRR
•
Data Accuracy