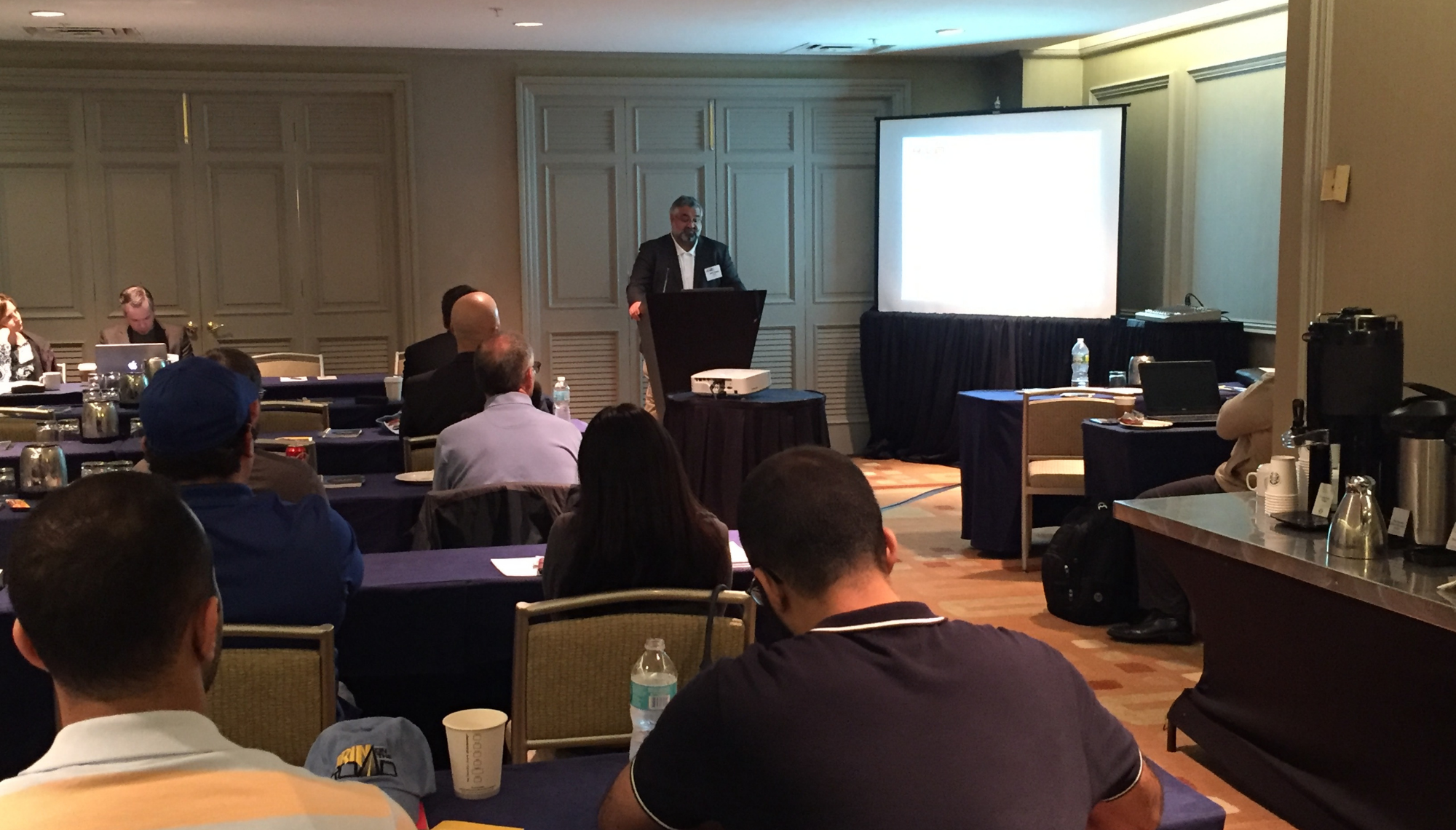 ARIN on the Road: Coming Attractions
Since 2010, ARIN on the Road has been your chance to see the human face of ARIN while staying up to date on the latest happenings. These one-day, no-cost educational events cover everything from requesting IP addresses and Autonomous System Numbers (ASNs), to the status of IPv6 adoption, to current policy discussions and ARIN technical services such as DNSSEC and resource certification. If you ever find yourself with questions about how to interact with ARIN's online services, this is the event for you. We even offer an optional Ask ARIN session and the chance to speak one-on-one with an ARIN staff member.
Since the program is designed to bring new faces and voices into ARIN, we try to visit as many cities across the ARIN region as we possibly can. We look at not only where we haven't been before, but also where we have a large concentration of members. So far we've made our way to 32 cities, and in 2016, we'll add several more cities to the list.
Mark your calendar for these upcoming ARIN on the Roads:
ARIN on the Road: Austin – registration now open

ARIN on the Road: Edmonton

3 May in Edmonton, AB, Canada

ARIN on the Road: Pittsburgh
That's all we have scheduled for now, but more destinations will be added in the coming months. Keep an eye on our ARIN Meetings page for future dates and locations.
We hope you will make sure to attend if we stop in a city near you! And if we haven't made a stop by you yet, let us know in the comments and we'll try to visit your city soon.
Recent blogs categorized under: Outreach