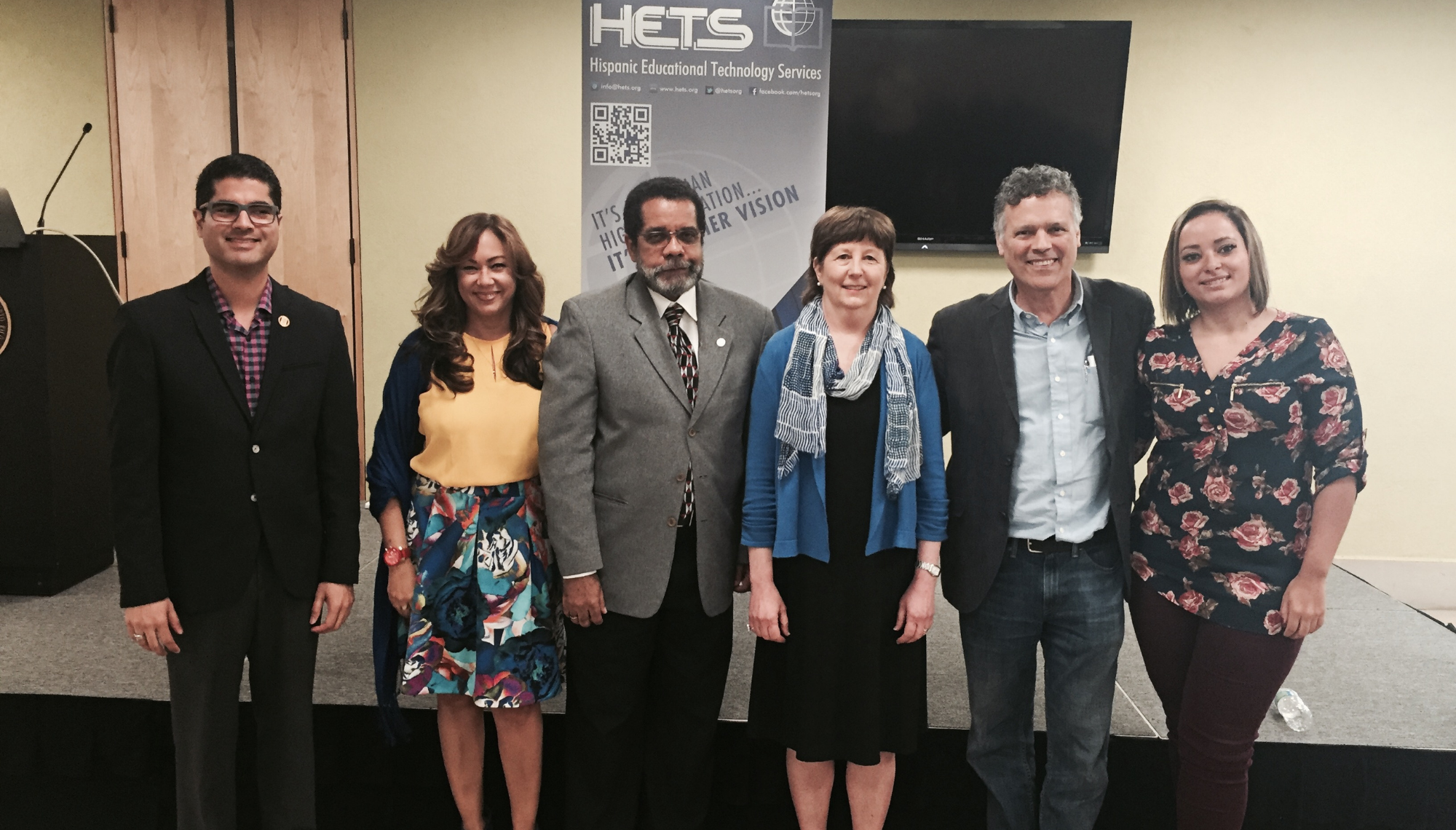 Enamorate del Internet (Loving the Internet)
Last week I was honored to represent ARIN and participate in an ISOC Puerto Rico Chapter event co-sponsored by the HETS University Consortium.
I joined Eduardo Diaz, President of the ISOC Puerto Rico Chapter, Nancy Quiros, ISOC Development Manager for Latin American and the Caribbean, Norberto Cruz, Director of Information Systems at Office of Government Ethics of Puerto Rico, Javier Rua, President Junta Reglamentadora de Telecommunicaticaciones de Puerto Rico and Alfredo Calderon, Independent education consultant on a program aimed at explaining the Internet's infrastructure and identifying some of the key players.
I explained to a diverse group of IT university faculty, students, businessmen and women where ARIN fits into the Internet ecosystem, our mission and services, and of course I never miss an opportunity to talk about IPv6. ARIN's IPv6 stickers were positively received and gone within minutes of placing them at the registration desk.
ARIN is not a stranger to Puerto Rico, having hosted our Public Policy and Members Meeting there in 2007 and 2011. I was also pleased to see Jose R. de la Cruz, a fellow from our recent ARIN 36 meeting in Montreal. He said his experience was so positive that he encouraged several of his students to apply for an upcoming meeting fellowship.
As to my presentation, perhaps most interesting to me were the questions asked. A couple of the participants wanted to know how to "sell" moving to IPv6 within their organization – the interest in growing the business beyond available IPv4 addresses and the desire to be on the whole Internet seemed to resonant well. Other questions related to curiosity about the current transfer market.
It's always great to meet new community members. This particular opportunity afforded me some time to forge new relationships in Puerto Rico and with ISOC staff serving in this part of the ARIN region.
San Juan is definitely a hot spot on the 2016 Internet map! The city will host the Caribbean Association of National Telecommunication Organizations (CANTO) meeting in early August and the ICANN meeting in October of this year. As a regular participant in both these events, ARIN looks forward to sharing San Juan's warm hospitality again very soon.
Recent blogs categorized under: Outreach