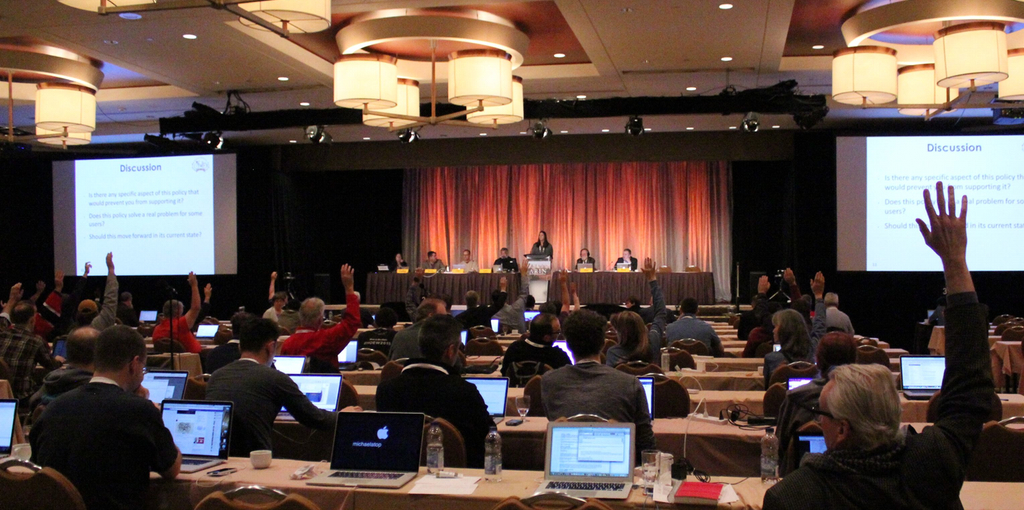 ARIN 36 Day 2 Daily Recap
Today marked the last day of the ARIN 36 Public Policy and Members Meeting in Montreal, Canada. A big shout out to those of you who participated both in person and online. The level of dialogue was high and your insightful commentary was a valuable contribution within the ARIN policy development process.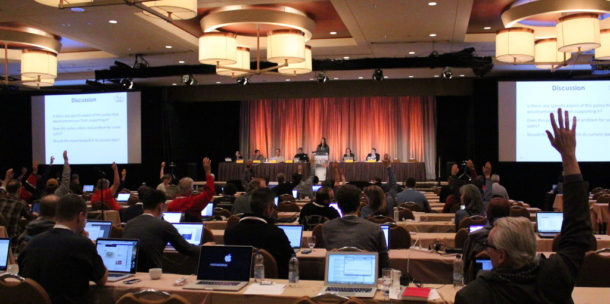 Here's another quick recap of what went down:
This morning we jumped right into policy discussions. The 3 drafts covered today included:
After we wrapped up the public policy portion of the meeting, we moved right into the Members Meeting in the afternoon. We heard from the Number Resource Organization (NRO) and ARIN Registration Services and Engineering departments. We heard an Advisory Council report, a financial report, and lastly, a Board of Trustees report. As always, the day closed with an open microphone session where community members contributed their final thoughts.
Within the next 7 business days, a full meeting report of everything that happened will be posted on our ARIN 36 page. In the meantime, feel free to refer to the slide decks already available for you to download:
Your many great tweets have been a blast to follow this week. The two winners of our $100 ThinkGeek gift certificates for using the #ARIN36 or #get6 hashtag on Twitter are @5683Monkey and @KarlBrumund. Congrats!
Good things come to those who wait – except for v4 – then you get nothing #ARIN36 #get6

— Zoë Rose (@5683Monkey) October 8, 2015
so much v4 talk
at #ARIN36, let it all go
embrace #Get6#NationalPoetryDay

— Karl Brumund (@KarlBrumund) October 8, 2015
With the wrap up of ARIN 36, we are already looking forward to our next policy discussion forums including:
Save the dates! Thanks for an excellent and enjoyable ARIN 36.
Recent blogs categorized under: Public Policy