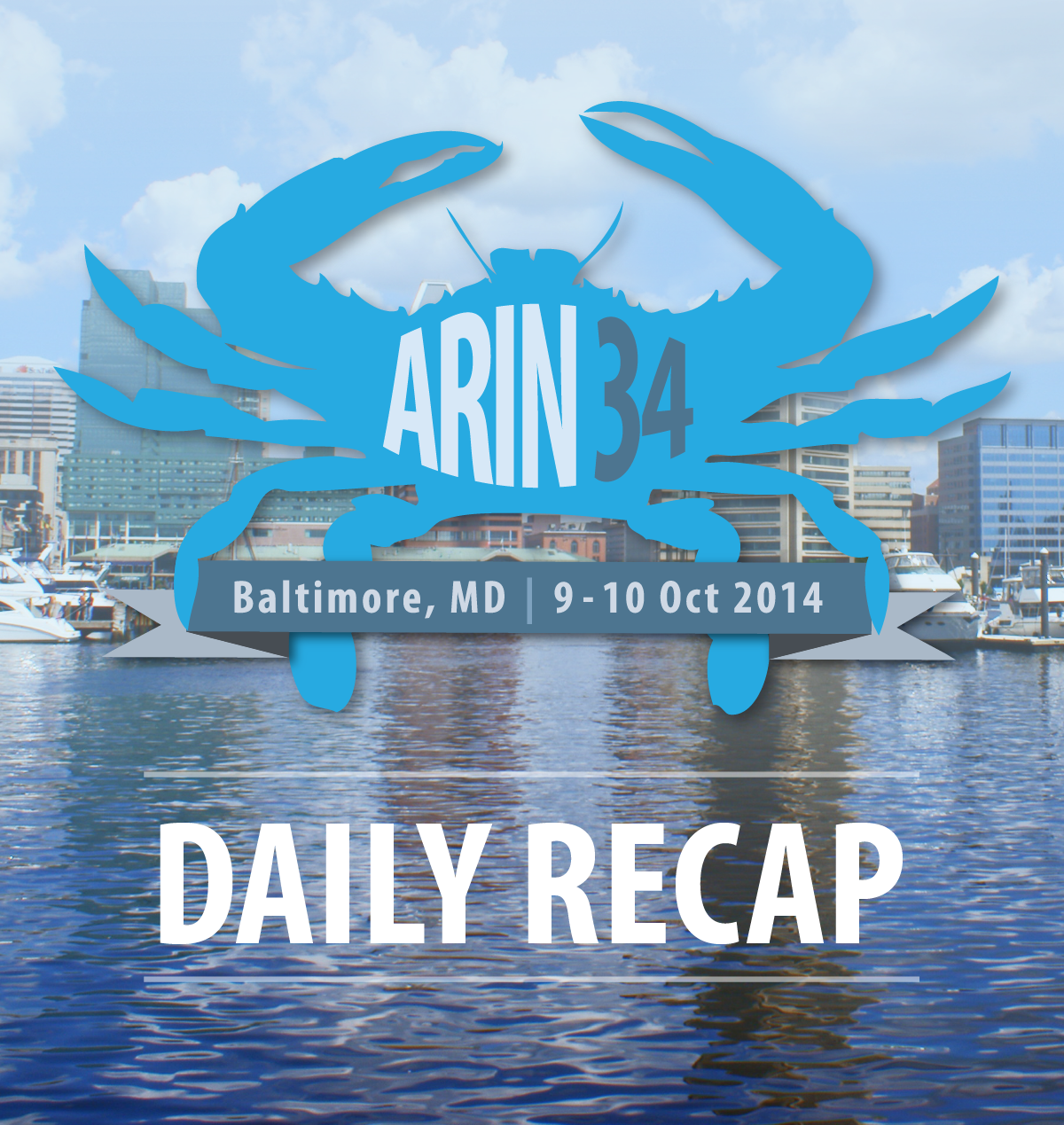 ARIN 34 Members Meeting Daily Recap
It's hard to believe ARIN 34 is already over. Today wrapped up the final of day of our Public Policy and Members Meeting in Baltimore, Maryland. Thanks to those of you joined us onsite and remotely. Here's a quick version of what happened during today's meeting.
This morning we began with a warm welcome to attendees, and we heard updates from the Number Resource Organization (NRO) on current activities and objectives. Then each ARIN department head shared about their respective work; Mark Kosters discussed engineering, Susan Hamlin gave the update on Communications and Member Services, Erin Alligood spoke about Human Resources and Administration, Val Winkelman gave an update from the Financial Services Department, and Leslie Nobile spoke about Registration Services.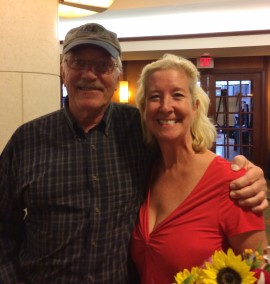 Advisory Council Chair, John Sweeting, gave the AC Report, thanking both Bill Darte and Stacy Hughes for their long time service on the ARIN Advisory Council. Next, Treasurer, Paul Andersen, gave the financial report and ARIN CEO followed up with a status update on the ARIN Free Structure review. Lastly, Board Chair, Vint Cerf, delivered the Board of Trustees Report.
The day concluded with a time for participants to speak during an open microphone session. Several community members asked questions and provided interesting comments, suggestions, and observations.
The full meeting report will be posted soon on our ARIN 34 Meeting Page where you can now already find meeting materials.  Additionally, you can also find all the slides that were presented during the Public Policy and Members Meeting yesterday and today at:
The winners of our two $100 ThinkGeek gift certificates for using the #ARIN34 hashtag on Twitter are @hajett and @crackmacs. Congrats!
Really great dialogue going on during the IANA Stewardship Transition session. The multistakeholder model in full force! #ARIN34

— Hillary Jett (@hajett) October 9, 2014
.@TeamARIN hrm.

Knock knock
Who's there?
ARIN
ARIN who?
ARIN't you glad for ipv6? lolol#terrible #ARIN34

— Crackmacs (@Crackmacs) October 8, 2014
Now that you've have the info on ARIN 34, make sure to save the date for both our next Public Policy Consultation and Meeting:
ARIN Public Policy Consultation at NANOG 63
2-4 February 2015 – San Antonio, Texas
ARIN 35 Public Policy and Members Meeting
12-15 April 2015 – San Francisco, California
Recent blogs categorized under: Public Policy